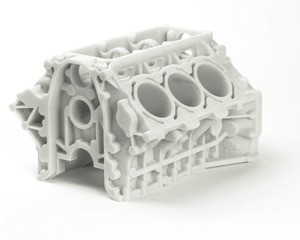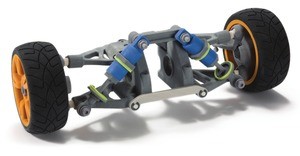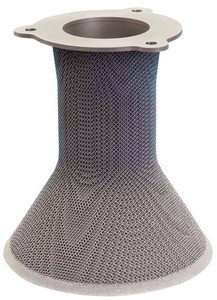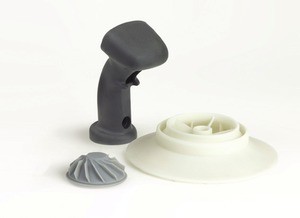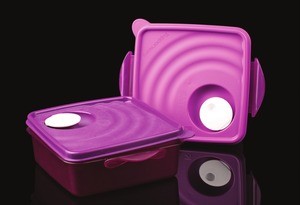 Innovation
3D Systems invented 3D printing over 30 years ago when our founder and Chief Technology Officer, Chuck Hull, created the first Stereolithography® (SLA) print. Since then we've led the way, introducing Selective Laser Sintering® (SLS) and MultiJet Printing® (MJP), and full-color 3D printing, content capture solutions, Quickparts® on-demand parts service, and scanning, design, production and inspection software.
End-to-End
Driven by our full suite of 3D technology and 3D printers, our end-to-end solutions provide a seamless workflow that allows engineers and manufacturers to work from digital file to physical part and back again. Users can scan existing objects, design with 3D CAD tools, share instantly anywhere, inspect parts against design intent, engage partners, archive designs safely and 3D print anything from casting patterns to metal end-use parts—all within the 3D Systems ecosystem, all faster than ever before. This flexible environment allows customers in aerospace, defense, transportation, automotive, consumer products, healthcare and more to shorten design windows, perfect workflows, save time and reduce costs.
3D Systems unlocks the potential within each of us to transform the way we work, learn and live. As the originator of 3D printing and shaper of the future of 3D solutions, we've spent our 30 year history making 3D technologies accessible, easy to use, productive and gratifying, enabling innovators around the world to transform ideas into tangible outcomes.
3D Systems provides advanced and comprehensive 3D digital design and fabrication solutions, including 3D printers, print materials and customdesigned parts. Its powerful ecosystem transforms entire industries by empowering users to bring their ideas to life using its vast material selection, including plastics, elastomers, metals and bio-compatible materials. 3D Systems' leading personalized medicine capabilities include end-toend simulation, training and planning, and printing of patient-specific surgical instruments and medical and dental devices. Its 3D digital design, fabrication and inspection products provide seamless interoperability and incorporate the latest immersive computing technologies. 3D Systems' products and services disrupt traditional methods, deliver improved results and empower its customers to manufacture the future now.
More information is available on the company at www.3dsystems.com