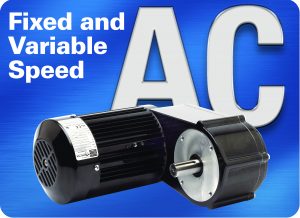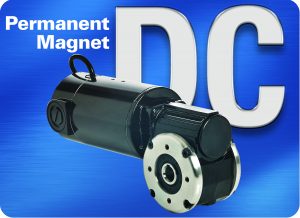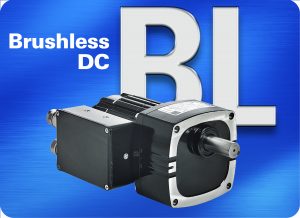 Gearmotors, Motors and Controls
EFFICIENT AND RELIABLE PERFORMANCE
AC motors, gearmotors and speed controls are ideal for factory automation, conveyors, and other industrial and commercial equipment. Bodine gearmotors deliver up to 1,000 lb-in torque. Single and dual voltage models: 115, 230, 230/460V; with rated power up to 3/4 HP. Large selection of three-phase AC inverter duty gearmotors for variable speed applications.
OVER 600 PMDC GEARMOTORS
Bodine's superior design and rugged construction set the industry standard for dependability, quietness and low EMI. Parallel shaft and right angle gearmotors are powered by three motor sizes. Voltage options are: 12/24, 90/130 and 180 VDC; rated power up to 1/2 HP (373 Watts). Low voltage models suited for remote location and solar/battery applications as well as portable medical devices.
ZERO MAINTENANCE WITH BRUSHLESS DC
Bodine brushless DC gearmotors provide variable speed and high starting torque. 22B, 34B and 48B frame sizes; 24 and 130VDC, with a large selection parallel shaft and right angle models. Bodine INTEGRAmotors™ are an all-in-one drive solution, with built-in speed control, encoder and gearhead in one compact package. Class-I, Div 2 rated models for hazardous locations are available.
WE DRIVE THE WORLD'S LEADING PRODUCTS.
With over 1,200 standard fractional horsepower gearmotors, motors, and speed controls on hand, we've probably already designed the drive system you're looking for. For custom solutions, please contact our team of application engineers.
Typical Applications
Medical and laboratory equipment, labeling and packaging machines, low-voltage, solar powered and battery operated equipment, and a wide range of factory automation solutions.
Gearmotors
• Right angle, parallel shaft, hollow shaft
• NEW shaft and accessory kits now available for hollow shaft models
• Fixed-speed AC, variable-speed AC, permanent magnet and brushless DC models
System Matched Motion Controls for:
• AC 3-Phase, PMDC, and BLDC gear motors and motors
• 2-year system warranty for matched Bodine motors and controls
201 Northfield Road
Northfield, IL 60093 USA
Tel: 773-478-3515 | Fax: 773-478-3232
Contact: Customer Service Team
Email: info@bodine-electric.com
Web: www.bodine-electric.com