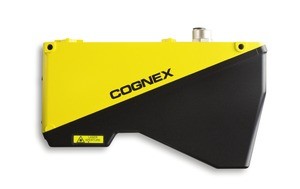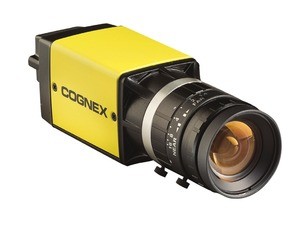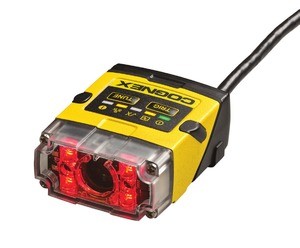 Discrete/Machine Control Strategies Sensors
DataMan 300 CoDe Reader: A Quantum Leap in Barcode Reading Performance 
The DataMan® 300 series of readers was developed to handle the most difficult-to-read DPM (Direct Part Mark) codes as well as challenging 1-D linear barcodes and 2-D Data Matrix codes and for indexed or high-speed lines.
In-Sight 7000 Series: Small, Tough and Very Smart
The In-Sight® 7000 series of vision systems features powerful vision tools, autofocus, faster image capture, integrated lighting and lens and the capability to power and control a range of external lighting—all in a compact, industrial IP67 package that makes the system ideal for more applications than ever before.
DS1000 Series 3D Displacement Sensor: Calibrate 3D Laser Profiler
The DS1000 3D sensor optimizes product quality by providing three-dimensional inspection of your products. Compact and industrially designed for even the harshest factory environment, this displacement sensor also includes industry-leading Cognex machine vision software with powerful 2D and 3D toolsets.
Cognex is the world's most trusted vision company, with over 1,000,000 systems installed in facilities around the world, and over thirty years of experience focused solely on machine vision and image-based industrial ID technology. Products include barcode readers, machine vision sensors and machine vision systems that are used in factories, warehouses and distribution centers around the world to guide, gauge, inspect, identify and assure the quality of items during the manufacturing and distribution process.
Vision: Cognex vision helps companies improve product quality, eliminate production errors, lower manufacturing costs, and exceed consumer expect- ations for high quality products.
ID: Cognex offers the most advanced technology available for 1D barcode and for 2D Data Matrix code reading regardless of the size, quality, printing method, or surface the codes are marked on. As a result, image-based readers are rapidly replacing laser scanners in a wide range of manufacturing and logistics applications.
Cognex Corporation
One Vision Drive
Natick, MA 01760
Phone: 508-650-3000
Fax: 508-650-3333
Email: contactus@cognex.com
www.cognex.com