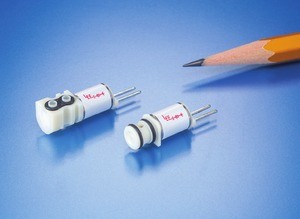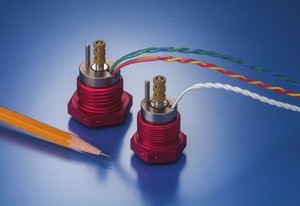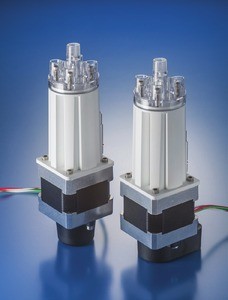 For over 65 years, The Lee Company has pioneered the development of miniature fluid control components for aerospace hydraulic and fuel systems, automated liquid handling in medical and scientific instrumentation, medical disposable applications, down-hole oil tools,machine tools, inkjet printing, and other industries worldwide. Products include miniature solenoid valves, high-speed micro-dispense valves, nozzles, dispense pumps, custom manifold systems, inert tubing, Lee Plugs, check valves, shuttle valves, pressure relief valves, directional flow controls, safety screens, flow restrictors and associated fluid handling components.
Lee's unique capabilities in miniaturization and engineering expertise (one of every eight employees is a graduate engineer) keep the company at the forefront of fluid flow technology, and enable it to work effectively with customers to solve difficult fluid control problems. The Lee Company employs over 850 people at its Technical Centers in Westbrook and Essex, Connecticut where all engineering and manufacturing is performed. Lee Company sales offices, staffed by degreed sales engineers, are located throughout the United States and Europe, and the Company's distribution network spans the entire globe.
Ultra Miniature 2-Port HDI Solenoid Valve
The Lee Company continues to redefine miniature fluid- ics with the introduction of an even more compact High Density Interface (HDI) solenoid valve. Now available in magnetically latched and non-latched designs, this 2-port normally closed valve is exceptionally small in size, light weight, and offers consistent performance throughout its life. Both designs are offered in plug-in and face mount styles. In today's culture, the persistent demand for reliable and innovative products compels companies to integrate new and more advanced technology into smaller packages. Our ultra miniature 2-port normally closed solenoid valve offers similar performance characteristics to our traditional 3-port HDI design, but in a smaller package.
Miniature Stepper Dispense Pump Designed for Flexibility and Cost Savings
After 20 years of experience designing and manufacturing dispense pumps for in vitro diagnostics and scientific instrument applications, The Lee Company is pleased to offer its most cost effective design yet. The new LPD Series variable displacement pump meets the demands of modern day applications: consistent performance and significant cost savings in a compact lightweight package. Designed to be completely maintenance free, this miniature, chemically inert pump is readily available in 50 and 250 microliter full dispense volumes. Standard performance models meet the demands of most applications, while high performance models are avail- able for the most demanding applications. The LPD Series Pump can be customized for a variety of performance charac- teristics, feedback options and port head materials. Contact your local Lee Sales Engineer today for additional information.
Miniature Solenoid Valve Sets New Standards
The Lee Company's new 250 Series Solenoid Valve sets a new standard in reducing space, weight and power consumption. Designed for 28 volt systems, this 2 position, 3-way miniature piloting solenoid valve features Lee's field proven Piloting Solenoid coil, as well as Lee's unique and patented MultiSeal technology. The one-piece MultiSeal provides reliable sealing both axially and radially, minimizing the size of the hydraulic interface. It's omni-directional design allows porting flexibility without the need for O-Rings or anti-Extrusion Rings.
This new 250 Series Solenoid Valve is available in both single and dual coil, as well as normally open and normally closed models. The single coil valve weighs only 0.14 pounds and consumes just 7.8 watts at 28 Vdc.
The Lee Company
2 Pettipaug Road, P.O. Box 424
Westbrook, CT 06498
Phone: 860-399-6281
Toll Free: 800-533-7584
Fax: 860-399-2270
E-mail: inquiry@theleeco.com
www.TheLeeCo.com