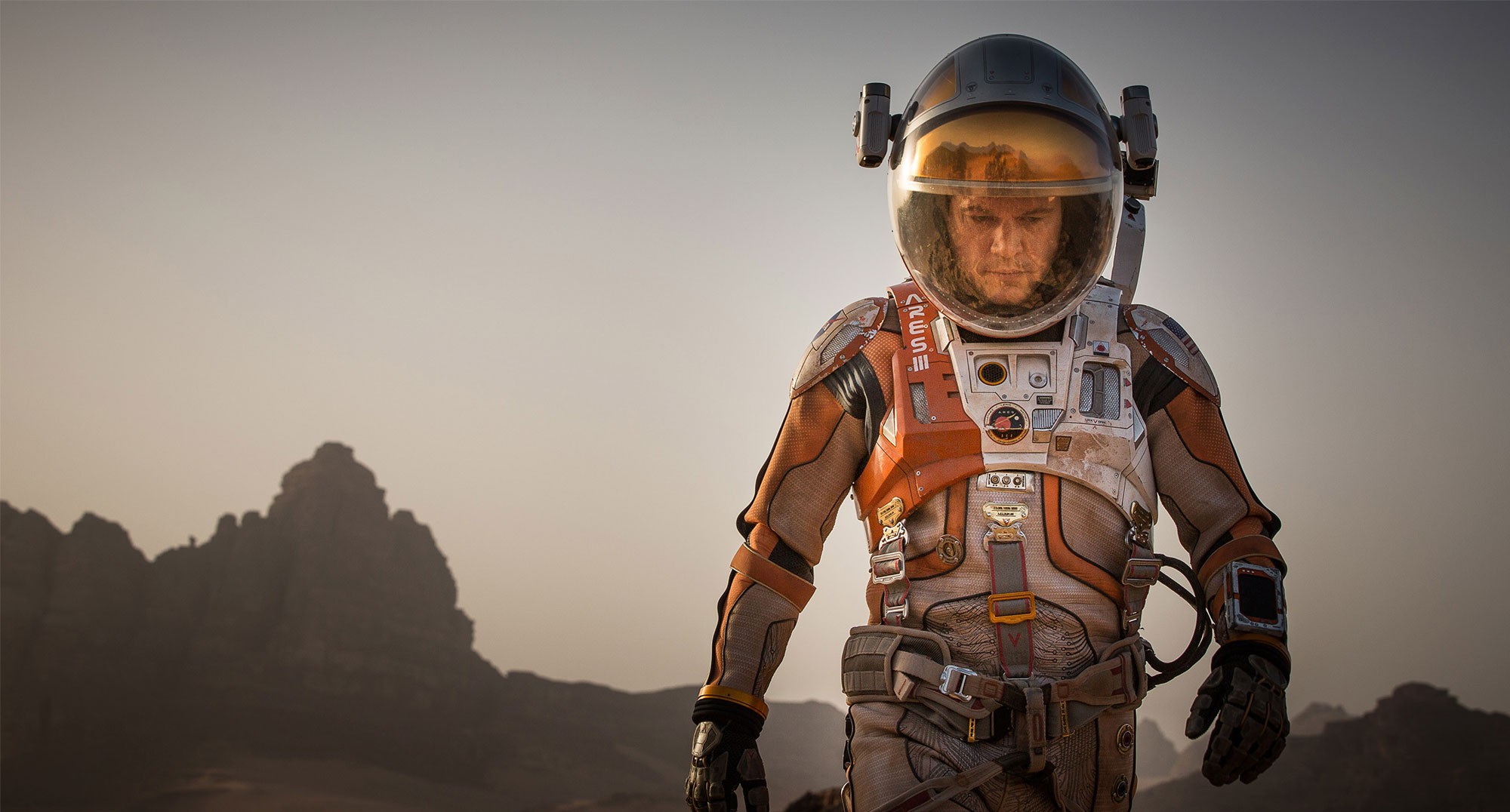 I've been a book worm all my life. Before I could read, I used to recite my favorite childhood books by memory, having heard them on repeat before bed thanks to my tireless parents. In college, I remember taking Frisbee breaks on the campus lawn to chip away at Bleak House, Dickens' 800 plus-page behemoth (or doorstop, depending on how I was feeling).
To satisfy my voracious hunger for print (which will never be dead to me, thank you very much), I'm constantly on the lookout for what's new or trending on Amazon or the NY Times. Lately, my topics of choice have been science or technology, probably due to their current pervasiveness in our lives.
If you're in need of something to read, look no further. Here are five recent, technology-themed books that will make you feel grateful our society has progressed past the need for and relevance of Victorian workhouses.
The Martian
This fictional adventure by Anthony Weir owes its current popularity to the upcoming Ridley Scott film, set to be released next month. The novel's protagonist, Mark Watney, is mistakenly left for dead on Mars shortly after the first human crew touches down on the Red Planet. Over the course of the novel, Watney has to figure out how to survive with limited tools and food, all the while contending with machine malfunctions and Mars' less-than-hospitable environment.
Reading this, there was a lot of "science-y stuff" that inevitably went over my head. (Of course, this just made the book's scientific accuracy all the more convincing. In fact, NASA's astronauts have read it and loved it.) But it's easy to connect with Watney's comical and at times snarky character as he, despite his dismal conditions, continues to defy the odds.
If there's one takeaway from the book, it's this: plan ahead; no astronaut should be left in interplanetary seclusion with nothing but disco music to pass the time.
Elon Musk: Tesla, SpaceX, and the Quest for a Fantastic Future
Like NASA's journey to Mars, entrepreneur Elon Musk has been making quite a buzz lately. In this book, journalist Ashlee Vance provides a rare and in-depth look at Musk and his world-changing companies, including: PayPal, Tesla Motors, SpaceX and SolarCity.
What makes Musk's story all the more intriguing is that it's quintessential, rags-to-riches American at its core: despite Musk's $13 billion net worth, the man emigrated from South Africa at 17 with hardly a dime to his name. Now, from electric cars to solar-powered transport tubes, his visionary ideas are pushing the bounds of contemporary science to heights yet unachieved by mankind. (And that's saying a lot considering we live in a world where you can text a pizza emoji to Dominos to place your order.)
Alan Turing: The Enigma
I first learned about Alan Turing in an undergraduate philosophy course because of the role he played in laying the foundations for the modern computer and artificial intelligence. (My professor, a Russian who always wore Hawaiian shirts, told my class that the Apple logo is actually an allusion to the mathematician's death—a popular urban legend after a half-bitten apple was discovered at Turing's bedside.) Last year, the Academy Award-winning movie, The Imitation Game, shed more light on this mysterious, yet impactful man, portraying a young Turing and the role he played decrypting German intelligence codes for the British government during World War II. (To say that this man single-handedly saved the Allies from the Nazis may only be a slight exaggeration.)
Andrew Hodges' novel, which had inspired last year's film, delves into Turing's extraordinary life and work—the revolutionary idea of a "universal machine" (from concept to practical electronic design) and tragic "criminal" demise for being openly homosexual.
Like the codes he deciphered, only until recently has Turing remained a mystery.
Born to Run
This one's for all you sports fans out there. In this highly entertaining narrative, writer Christopher McDougall recounts his adventures racing with Mexico's Tarahumara Indians—an isolated tribe of super-athletes who are able to run hundreds of miles without rest or injury.
Okay, so this book isn't about technology, per say, but it does delve into the design of the modern-day running shoe, arguing that it's the sole (heh) reason why American runners are constantly injuring themselves. (The human foot is an engineering work of art, and impeding it with a clunky sneaker prevents our bodies from moving the way nature intended.)
Case in point: after spending time in Harvard's science labs, consulting with the world's greatest ultra-runners, and living among the Tarahumara, everyman McDougall competes in a fifty-mile race in Mexico's deadly Copper Canyons—and finishes (six hours behind the winning tribesman, but still).
Honestly, I couldn't put this book down. And, in a completely unprecedented fit of character, it made me want to tear off my shoes and run ten miles in the woods.*
The Second Machine Age: Work, Progress, and Prosperity in a Time of Brilliant Technologies
Nothing has impacted our world quite as profoundly as the recent, rapid rise of digital technology. So how in the world can we mere mortals hope to navigate an ever-changing world?
In this bestseller, MIT's Erik Brynjolfsson and Andrew McAfee trace the forces at work, exploring specific trends such as robots, artificial intelligence, and autonomous cars, while drawing on years of research to identify the best strategies to independently grow and prosper. A kind of survival guide for we children of the Age of Google, Brynjolfsson and McAfee are still optimistic, hoping to alter how we think about technology, society, and economic progress—things that are probably on our minds a lot these days.
*I did not.
---
Filed Under: Aerospace + defense
---