Jet Co. Labs started in 2017 as a project to create a cable that could last a lifetime. The team found it strange that with the plethora of materials and technology available, people were still facing problems with torn cables. An average person will buy up to three to five cables a year because of cable tearing, which is approximately $100 to $150 per a year, according to Jet Co. Labs. By experimenting with materials used in military manufacturing and aerospace engineering, such as Karbon and Aramid, the engineers set to work.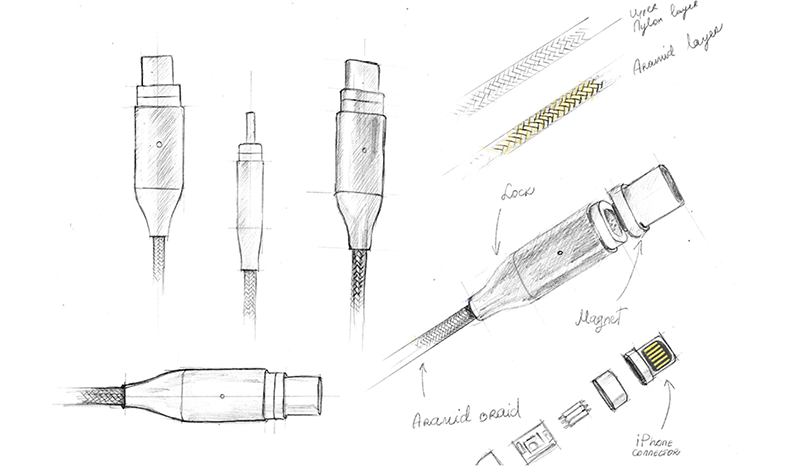 Jet Co. Labs wanted a material that could be resistant to stretch and bending, as well as normal wear and tear. From experience, they knew that ARAMID, also known as Kevlar, was used for armouring optical internet cables. Additionally, some phone cables were produced with ARAMID string, but this was not the best solution since the string protects the wire from stretch damage and nothing else.
Instead, they decided to use a similar technique used in optical cables. They surrounded the inner wire with Braided aramid instead of regular layer aramid. Their technique of armouring is now known as KEVLABRAID.
Their creation is called the JET cable, which features a Neodymium magnetic connection and has a magnet force of 2.5 kg. This allows a quick release if the cable is pulled by accident.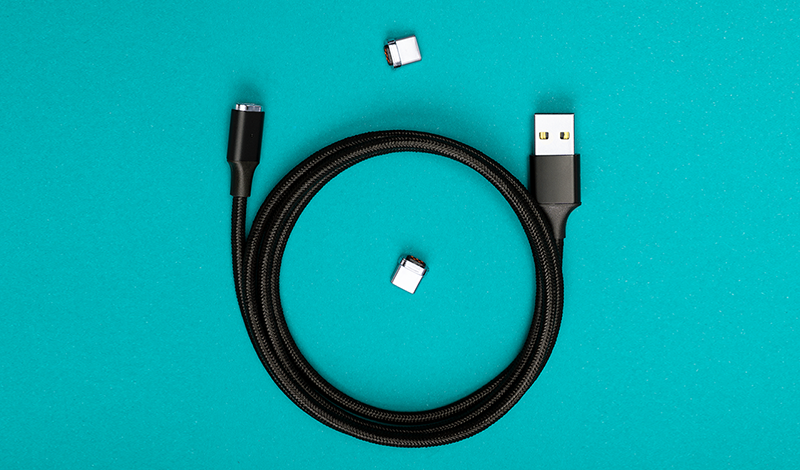 They hope this will put an end to the numerous cable tears that people endure every year.
---
Filed Under: Cables + cable management, Rapid prototyping
---