ROLEC's aluPLUS diecast aluminum electronic enclosures are now available in eight industry-standard sizes.
These smart, modern enclosures are suitable for a wide range of electronics applications in challenging indoor and outdoor industrial environments.
ROLEC aluPLUS can be installed with the lid closed. This protects the seal and the electronics at all times. Clip-on plastic trims hide the lid and fixing screws and also help to protect them from the weather. The enclosures are rated IP 66 as standard (IP 67 optional).
The lid is recessed to accommodate a membrane keypad or product label. There are threaded screw bosses in the base and lid to enable the installation of PCBs, mounting plates and terminal rails.
ROLEC aluPLUS is available in eight industry-standard sizes ranging from 4.92" x 3.30" x 2.32" to 10.23" x 6.29" x 3.54". All the enclosures are powder coated in light gray as standard. Prices start at $48.
Options and accessories include lid supports, screw hinges, lid screw (stainless steel) with plastic (PA6) element.
Customization services for aluPLUS include CNC machining, custom colors, anodizing, printing, engraving/laser engraving, RFI/EMI shielding, membrane keypads and full assembly.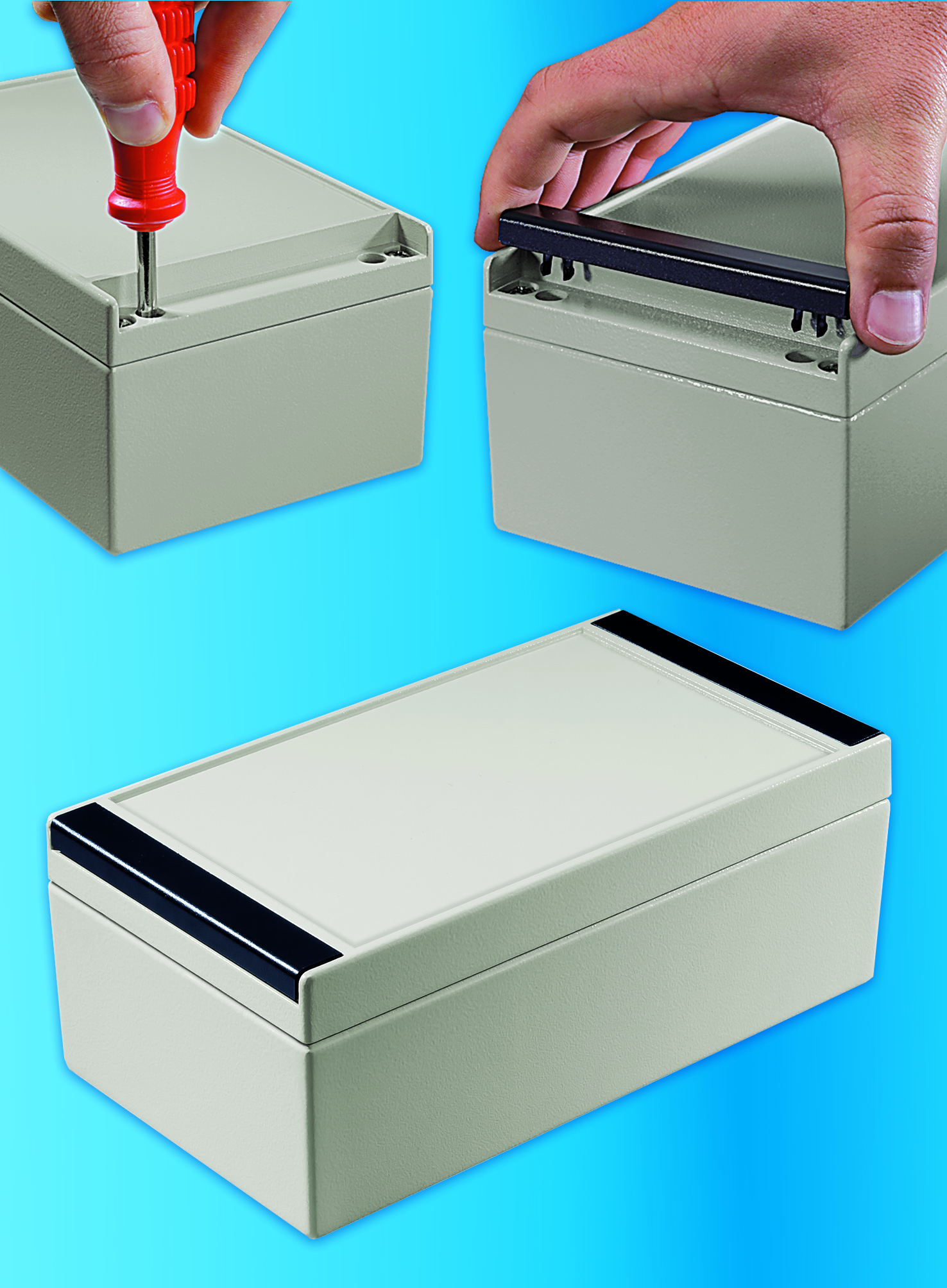 ---
Filed Under: Industrial automation
---