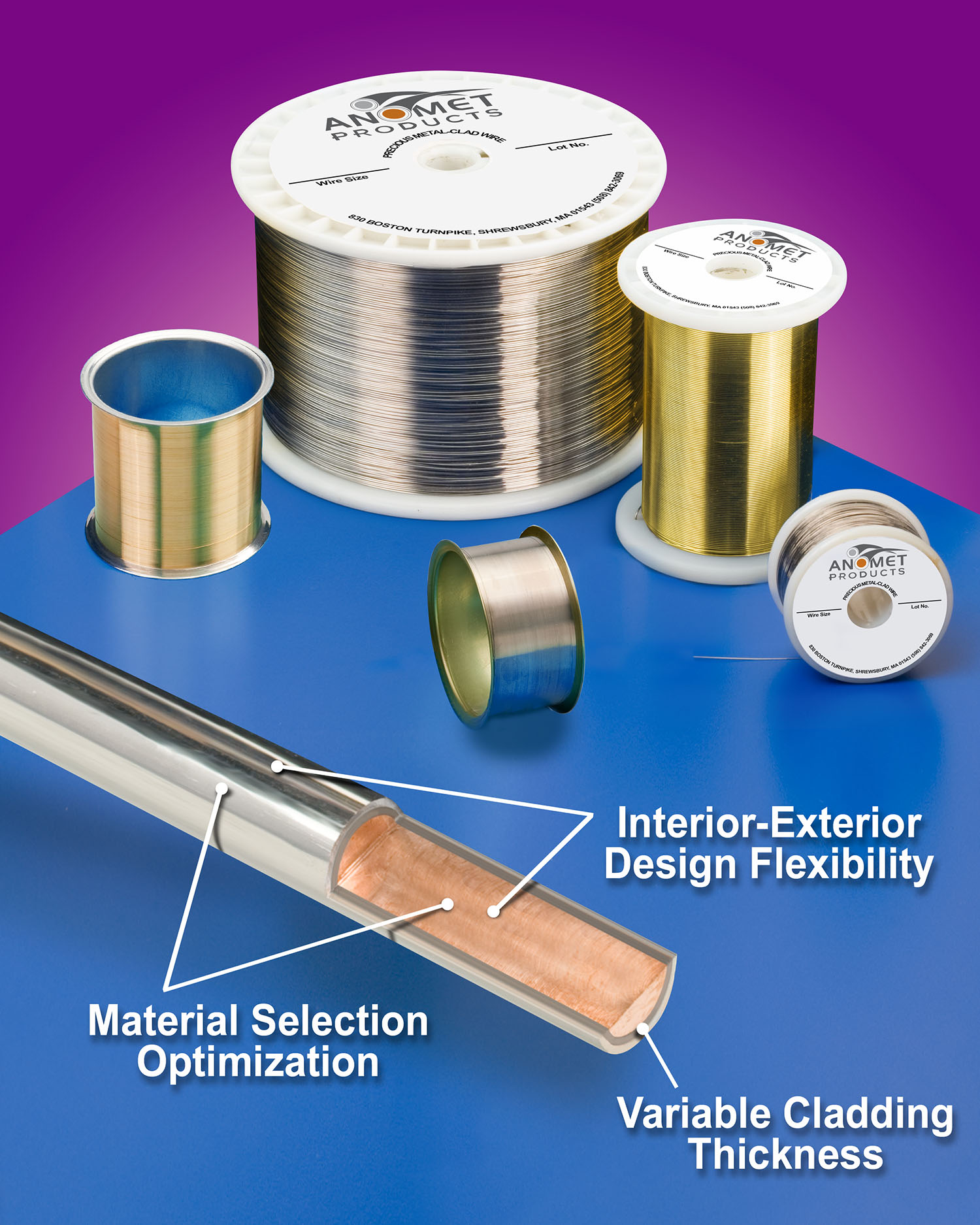 Anomet Products of Shrewsbury, Mass. announces custom manufactured composite clad metal wire that provides a wide range of options for design engineers with respect to material selection, cladding thickness and diameter.
Anomet Composite Clad Metal Wire combines up to three materials, each metallurgically bonded together with 2 percent or more cladding thickness to produce wire that meets performance design requirements and cost criteria. Featuring a gold, silver, palladium or platinum exterior layer, the core and second layer can include copper, stainless steel, Kovar, niobium, Nitinol, nickel-iron, molybdenum, tantalum, and titanium.
Key Features
can achieve properties not available in a single alloy such as high conductivity, high strength, and biocompatibility or radiopacity
available from 0.002" to 0.125" O.D.
applications include connectors, contacts, implantable medical devices, and micro-switches
Anomet Composite Clad Metal Wire is priced according to configuration and quantity. Samples and price quotations are available upon request.
For more information contact:
Anomet Products, Inc.
Daniel F. Lambert, Technical Marketing
830 Boston Turnpike
Shrewsbury, MA 01545
(508) 842-3069 FAX (508) 842-0847
---
Filed Under: Materials • advanced
---