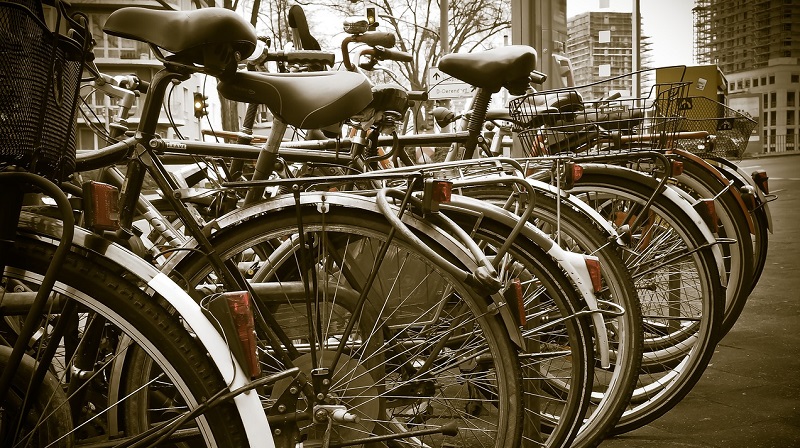 In a report out of South Australia, the bicycle industry appears to be growing strong while car manufacturing companies tend toward leaving the country.
Three companies, Astir Frames, Bouwmeester Composites, and Finch Composites, have all moved into the cycling market in a big way in the current economic conditions. The bicycle industry is growing across the world, and was worth $48 billion in 2014. In 2019 it is expected to hit $65 billion as more people try to avoid taking to the roads in cars. Heavy traffic and a growing awareness of environmental issues contributes to the increased number of people switching to bicycles, but the price of gas is also an important factor, with high gas prices likely to push more people to pedal power.
James Moros, the founder of Astir Frames, said the downswing in the automotive industry in South Australia has been a boon for him.
General Motors Holden will close their car manufacturing plant in Adelaide, Australia in 2017, sending ripples throughout the auto and component manufacturing segments in the area. Thousands of jobs are expected to be lost.
But Astir Frames will be able to use some of the materials and supplies which were previously used for automotive. The company makes custom bicycles out of titanium.
"If there are factory machines that are idle, I'll ask to use them. I'm not scavenging, but I'm utilizing available equipment that other people aren't using at the time," Moros told The Lead South Australia. "Titanium is a beautiful material. It is precious, low maintenance, and you can leave it out for years without painting it."
The company is still small – Moros sold 30 bikes last year, but he's found a way to make the automotive decline work in his favor.
Another bicycle company doing the same thing is Finch Composites, which is hoping to leverage car component manufacturers to fill the gaps in their business left by the General Motors sale. They are working on carbon wheels with disc brakes. It's a grab at the future, since disc brakes are still being tested before they are allowed in professional bike racing. However, taking advantage of that kind of shift is exactly what South Australia's bicycle manufacturers are angling to do.
(Via The Lead South Australia).
---
Filed Under: Industrial automation
---