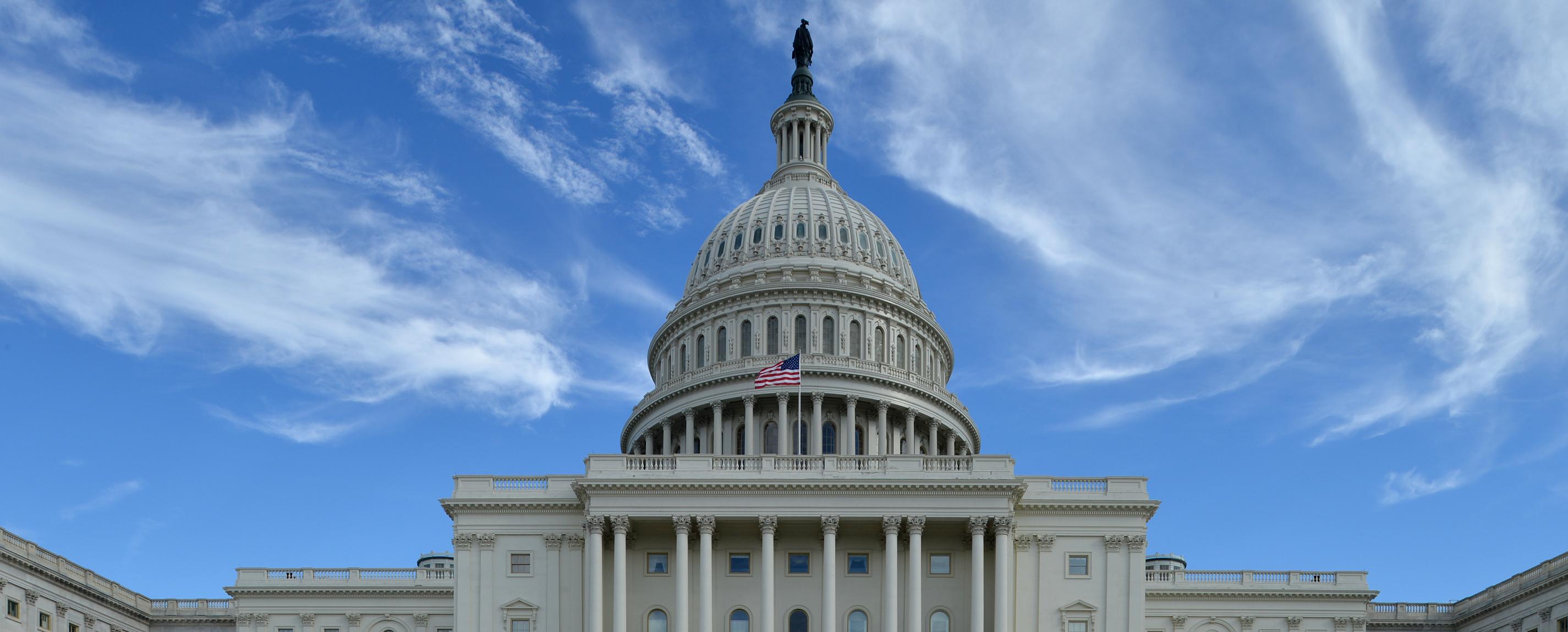 The Senate Committee on Commerce, Science and Transportation on Thursday unanimously approved a bipartisan bill that aims to free up more federal and non-federal spectrum for next generation wireless services.
The Mobile Now Act, which was introduced to the committee in February, aims to both boost the amount of spectrum available for wireless broadband by incentivizing the forfeiture of federal spectrum and accelerate the deployment of 5G infrastructure.
True to its official name – Making Opportunities for Broadband Investment and Limiting Excessive and Needless Obstacles to Wireless – the act would also put a "dig-once" measure in place to facilitate the smoother deployment of broadband infrastructure.
"Enactment of this legislation will pave the way to a 5G future where Americans have access to ultra-fast, next generation wireless technology," committee chairman Senator John Thune (R-SD) said in a statement.
So far, the bill has garnered industry support from the Information Technology and Innovation Foundation (ITIF), the Competitive Carriers Association (CCA), Sprint, CTIA, and AT&T, who said it is a "step in the right direction."
What's in the bill
The Mobile Now Act as passed Thursday contains several main provisions to ensure a bright future for wireless broadband.
First, the bill would cement as a long-term objective President Obama's goal of clearing 500 MHz of spectrum by 2020.
The act mandates the FCC, working in collaboration with the National Telecommunications and Information Administration (NTIA), make a total of 255 MHz of both federal and non-federal spectrum below the 6 GHz frequency available for mobile and fixed wireless broadband use.
This spectrum, according to the act, may be used in both a licensed and unlicensed capacity. An approved amendment from Senator Cory Gardner (R-CO) specifically sets aside "not less than" 100 MHz each to be allocated for unlicensed and "exclusive, licensed" use.
Additionally, the act gives the NTIA 18 months or until December 31, 2017 – whichever is sooner – to assess spectrum in the 3 GHz band and millimeter wave frequencies to determine the feasibility of deploying licensed or unlicensed wireless broadband services in those bands.
Though the original version of the bill called for the NTIA to study six main bands – namely those from 24.25 GHz to 24.45 GHz, 25.05 GHz to 25.25 GHz, 42 GHz to 42.5 GHz, 31.8 GHz to 33.4 GHz, 71 GHz to 76 GHz, 81 GHz to 86 GHz – an amendment from Thune narrowed the focus to just the latter three bands.
The act also calls on the Secretary of Commerce to work with the Office of Management and Budget and the FCC to come up with a plan that provides financial motivation for federal agencies to surrender underutilized portions of their assigned spectrum. That plan must also be submitted within 18 months.
The bill would also require the FCC to take action by the end of this year on its rulemaking proceeding that aims to facilitate the deployment of small cells and other 5G infrastructure.
The act also includes a "dig-once" provision that would encourage the inclusion of a broadband conduit installation in federally-funded highway construction projects.
The Mobile Now act would also create a national broadband facilities asset database, an "online inventory of federal government property assets available or appropriate for private-sector deployment of broadband facilities." Such a database would include information about the location of buildings and points of contact for siting applications.
What didn't make the cut
The bill notably didn't include an amendment that would have provided more time and a billion extra dollars for broadcasters to complete their relocation following the upcoming FCC spectrum auction.
The bill also excluded a measure that would have directed the FCC to look into the spectrum requirements for the growing Internet of Things (IoT). That bill was later introduced separately in the Senate by Sens. Deb Fischer (R-NE), Cory Booker (D-NJ), Kelly Ayotte (R-NH) and Brian Schatz (D-HI).
What it means
More than just functioning as a one dimensional technology or spectrum bill, Bret Swanson, an American Enterprise Institute Fellow and U.S. Chamber of Commerce Foundation Scholar, said the Mobile Now Act is a "major economic policy."
"Our digital infrastructure is such a crucial part of the economy and increasingly powers new industries and is transforming existing industries," Swanson said. "If we're really going to boost productivity in some of these other sectors, like healthcare and the IoT, we're going to need a lot more capacity, a lot more connections, a lot more spectrum."
According to Swanson, the Mobile Now Act is important in that it sets concrete goal dates for spectrum progress.
"Even if we're successful (with efforts to free up more spectrum), the spectrum won't get out in to the market for many years, so we have to start now," Swanson said.
Moving forward into a 5G future, Swanson said it will be more important than ever for the FCC to step back from its "micromanagement" of spectrum assets and help create a free-flowing spectrum environment.
What's next?
Now that it's been approved by the Commerce, Science and Transportation Committee, the bill's course will take it through a vote in the full Senate before it moves on to the House of Representatives for approval.
However, The Hill reported on Thursday House Energy and Commerce Committee Chairman Fred Upton (R-Mich) said he plans to take action on spectrum policy reforms like the Mobile Now Act only after the committee holds a hearing at the end of March related to the upcoming FCC spectrum auction.
Even with bipartisan support, Swanson said the bill's swift passage is not a sure bet.
"There's probably some uncertainty (there) just because of the nature of the political environment," Swanson said. "Even non-controversial things could bog down for unrelated reasons."
---
Filed Under: Telecommunications (Spectrum)
---