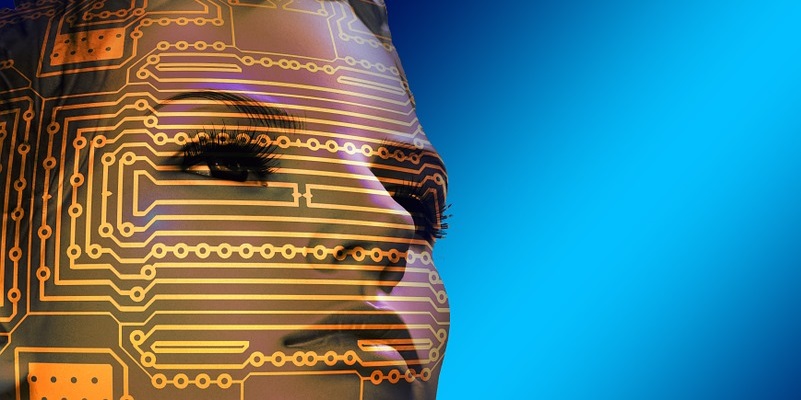 With the fourth industrial revolution upon us, companies must use real-time data to learn about their machines and their customers – but is speed enough? The World Economic Forum hosted a podcast recorded at the Summit on the Global Agenda in Dubai in which political and technological leaders weighed in on the nature of the revolution and where technology is going next.
This fourth industrial revolution entails 3D printing, implantable communication devices, robotic service workers, nanotechnology, renewable energy, brain and artificial intelligence research, and more, plus the combination of all of those innovations.
"This is not a product innovation so much, or a service innovation, as we have seen in the past, where innovation generated a new product. It's a systems innovation," said Forum founder and Executive Chairman Professor Klaus Schwab. For example, he said, Uber provides taxi service, but creates a system around it that works in a new way.
One of the recurring points of discussion was the speed with which small businesses grow and the agility required in order for them to do that. If they move fast enough, startups can compete with larger companies and reach more users.
"It will not be the big fish that eats the small fish," Schwab said. "It will now be the fast fish that eats the slow fish."
On the other hand, IBM Chief Innovation Officer Bernard Meyerson said that he thought "agility" was a useless buzzword, partially because it isn't ambitious enough. Companies must "move with unprecedented drive to stay ahead," he said. His image of a food chain of predatory companies was the same as Schwab's, though: "A lot of companies that fail to adapt will simply fail to exist."
Quarterly reports, he said, are effectively useless due to the speed of the growth of businesses and competitors.
Lee Sang Yup, a distinguished professor and director at the Korea Advanced Institute of Science and Technology, likened businesses to microorganisms, which grow exponentially until they reach a critical mass and die.
One key to continued growth, the panelists said, is collaboration between the government and industry, including laws that allow for technology to rapidly, flexibly grow and proliferate.
Estonia's president, Toomas Hendrik Ilves, talked about the disconnect between politicians and scientists, and the necessity for more shared information between the "two cultures" of science and the humanities.
"Unless we get our lawyers and the people who make our laws understanding technology, we won't go very far," he said.
This might be able to be taken literally: if software embedded in a connected car is forbidden in a neighboring country, for example, it could be autonomously stopped at the border.
Researchers and lawmakers need to collaborate in order to understand privacy, integrity, and the important difference between the two, Ilves said.
"Privacy is someone knowing your blood type and you don't want them to know it. Integrity is someone changing your blood type."
Other panelists were concerned about the social ramifications of the industrial revolution too. Justine Cassell, the associate vice-provost of technology, strategy and impact at Carnegie Mellon University, noted that previous industrial revolutions have increased the amount of people involved in indentured servitude, in factories and other forms of forced labor. With the fourth industrial revolution, machines could act as servants, reducing the amount of indentured people. "For the first time, we have robots in roles where they should be," she said, noting that the word robota means 'serf' in Czech.
She also spoke about the difficult decisions inherent in creating autonomous machines. When creating machine intelligence, she said, people need to remember that people aren't autonomous.
"Machines need to be as interdependent as we are with humans and with one another. That will be the fifth industrial revolution, collaborations between people and machines amongst machines," she said.
In this way, she said, "digital sweatshops" could be removed from the supply chain, and artificial intelligence could become more personable.
The panelists each look at the fourth industrial revolution from different perspectives, but all agree on the changing face of the industry and the speed at which business must fight to keep up. Like Andrew Maynard said, everyone who is part of this industrial revolution wants to see a better world at the end of the day. The challenge might be getting businesses and government to work together in order to create that world.
The complete presentation from the World Economic Forum can be listened to as a podcast here.
---
Filed Under: Industrial automation
---