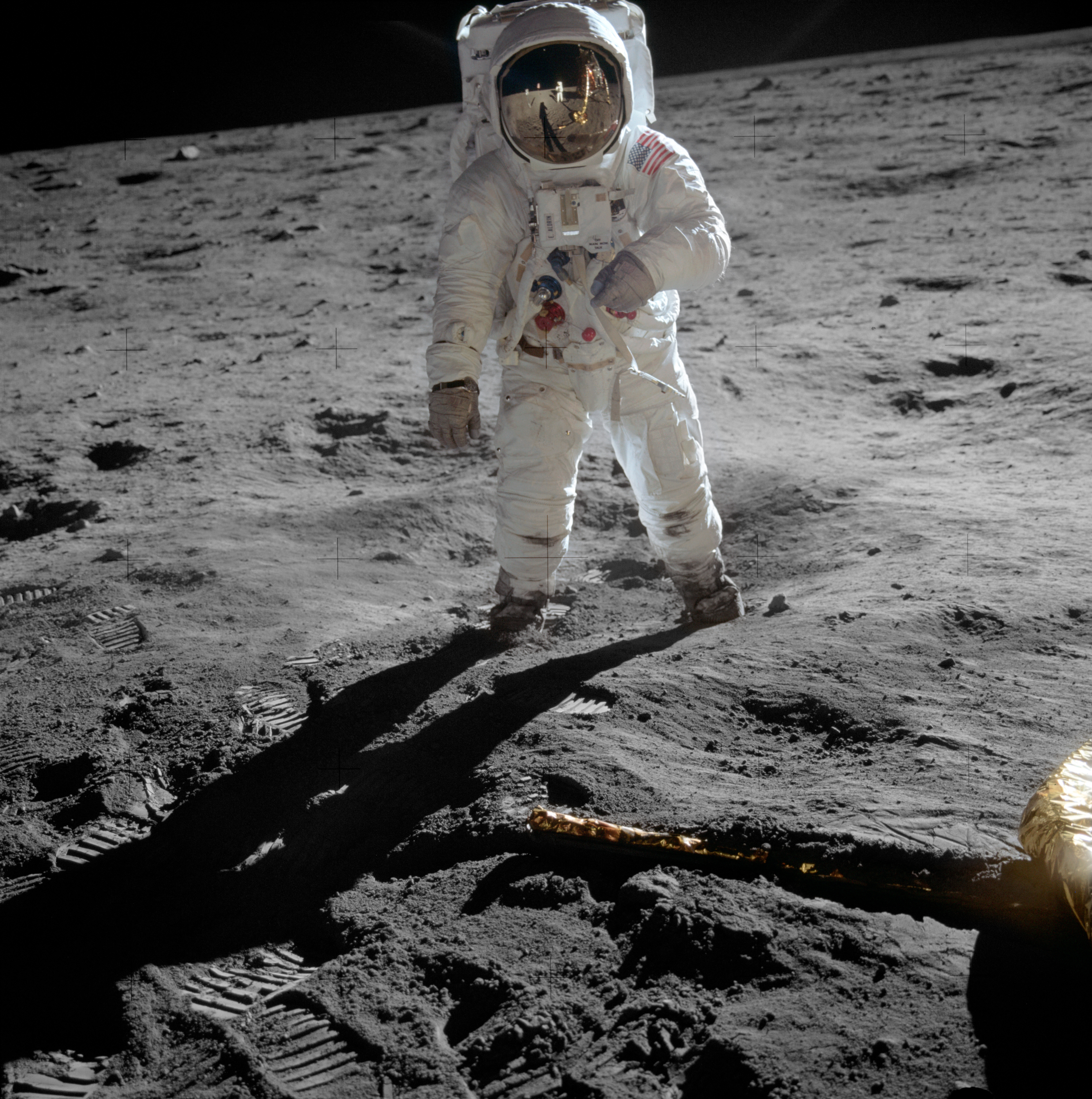 You know when you're at a family party and you're kind of bored, but then your fun uncle walks in? That's how I feel about Buzz Aldrin.
Brace yourself, major fan-girling ahead.
Aldrin could have just called it quits after Apollo 11. I mean, the man walked on the moon. That's pretty much a lifetime worth of badassery. He could have just called it a day and stayed in his home recounting stories about how Neil used to prank him and pretend to be a moon monster, and nobody would have questioned it. But instead he has had a lifetime of advocacy and enthusiasm for space and science. I would expect nothing less from an astronaut in the Apollo program given everything they risked to explore space, but we must give credit where credit is due.
First, a little bit of history about our pal Buzz. He was born in NJ and went on to graduate third in his class at West Point Military Academy. He got his nickname "Buzz" because his sister kept saying "buzzer" instead of "brother" and it stuck. He made it legal in 1988. After West Point, Aldrin was a jet fighter pilot during the Korean War and went on to earn his Doctor of Science degree from MIT in 1963.
He was accepted into the astronaut program having been rejected the first time because he never served as a test pilot. When that restriction was removed, Aldrin joined NASA in 1963. His first big mission was Gemini 12, where he set a record for EVA and showed that astronauts could work outside the spacecraft.
Most famously, Aldrin became the second human to walk on the moon in 1969 during the Apollo 11 mission. He retired from NASA in 1971, and returned to the Air Force, but suffered from alcoholism and depression and eventually sought treatment to get his life back in order.
Watch More: What happened to our fascination with space
Since then Aldrin has been an avid space enthusiast and the best PR guy Mars could ever hope for. He's written a number of books, produced at computer game (Buzz Aldrin's Race Into Space), created the non-profit SpaceShare and made a rap song with Snoop Dogg.
Please enjoy this rap video starring Buzz Aldrin, who will be cooler than all of us forever.
His non-profit SpaceShare, strives to inspire kids to learn about STEM and increase scientific literacy, but he also wrote a children's book about living on Mars in case that wasn't cool enough.
Interestingly, Aldrin was highly critical of NASA's idea for sending astronauts back to the moon, instead he said they should be setting their sites on Mars, which is something he's campaigned for quite passionately.
And I mean quite passionately. A majority of his tweets are photos and stories about him meeting with students, kids, politicians, and fans to spread the love of space. He can sometimes even be found in gif-form.
This guy is the coolest. At 85 years old, he's still cooler than you or I will ever be.
In all seriousness, this does a lot of good for the science and space community. He's an enthusiastic, genuine, brilliant, and sometimes overzealous supporter of space and education. These types of role models are so important–for kids of ALL ages–and the world (universe?) could certainly use more of that.
---
Filed Under: Aerospace + defense
---