JVL presents a new closed-loop stepper motor technology for its NEMA 23 & 34 integrated stepper motor range from 0,1 to 12 Nm. JVL, the European leader in the development of integrated servo and stepper motor technology, has again developed a new and unique product in the field of integrated motor control. JVL closed-loop integrated stepper motors, QuickStep, provide higher torque, faster acceleration, torque control, stall free operation and quieter movements than traditional step motor systems.
Features include:
Motor phase current regulated up and down according to need
Higher torque than servo motors and often without need of gearbox, resulting in a more inexpensive solution
True closed-loop control system compensates step angle errors during a movement and correct errors within a full step
Smart digital design and very high update rates (36 MHz) means there is no need of any manual adjustment or setup
Position feedback and control
No stalling. No step losses at all
Torque control
Advantages compared to servo motors:
Very high Torque at low speed. Often 3-4 times higher in same motor flange size
Very high ratio-of-inertia, often up to 40:1
Faster commissioning. No tuning needed
Lower price. Same price as open loop steppers
Totally stiff at standstill. Full holding torque
Direct drive without gearbox (better and more precise torque control)
Correct positioning without overshoot
No oscillation
Very short settling time
Benefit in these application from closed-loop stepper motors:
Multiple axis applications (RS485, CANopen)
Industrial Ethernet: Profinet, EtherNet/IP, EtherCAT, Powerlink, Modbus TCP, SERCOS III
Magnetic or Absolute Encoder Feedback
Positioning tasks with load changes
Applications that require quiet operation, short settling times and precision positioning
Applications include
Winding applications
Belt drives (start/stop, positioning)
Dosing pumps and filler systems
Semi-conductor mounting
Wafer production
Textile machines and industrial sewing machines
Robotics
Testing and inspection systems
For more information, contact JVL.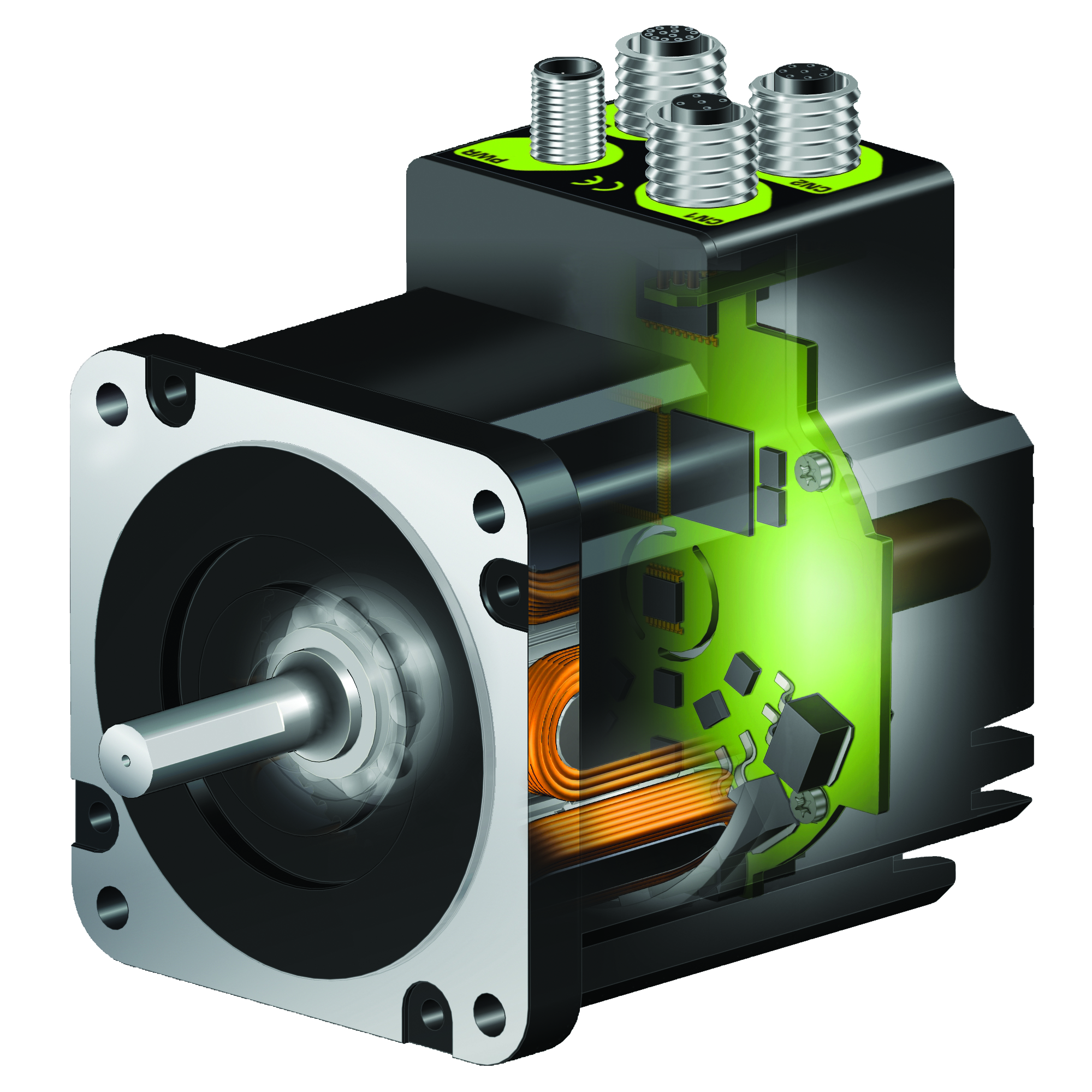 ---
Filed Under: Industrial automation, Motors • stepper
---