TT Electronics has introduced a compact, infrared LED emitter with the industry's largest spot diameter of 7 mm for super-reliable optical sensing and position encoder applications.
With up to 10 mW total radiated power at the maximum drive current of 100 mA, and 2.25° angle of half intensity, the OP207CL couples optical flux extremely efficiently onto the receiving photo-sensor to ensure clearly detectable on/off transitions. The integrated collimating lens creates a tight beam profile for use with accuracy-dependent devices such as radial or linear encoders for absolute or incremental measurement, as well as long-range light curtains, edge detectors, scanners, and general optical sensing, and switching.
Having a wide operating temperature range of -40°C to 105°C, the OP207CL can withstand demanding environments in a wide range of applications including industrial automation, safety systems, robotics, security detectors, or other equipment requiring dependable position, proximity, or motion sensing.
The surface-mount LED with integral moulded lens comes mounted on a 9.9 mm x 9.9 mm PCB substrate. The compact footprint and height of only 6.3 mm allow use in space-constrained situations. The GaAIAs LED emits wavelengths in the 840-870 nm near-infrared range for good spectral matching with silicon photo-sensors, and the typical rise/fall time of 22 ns ensures fast response to turn-on/off signals.
TT Electronics' OP207CL LEDs are available now, and shipped in plastic trays for protection during transit and storage.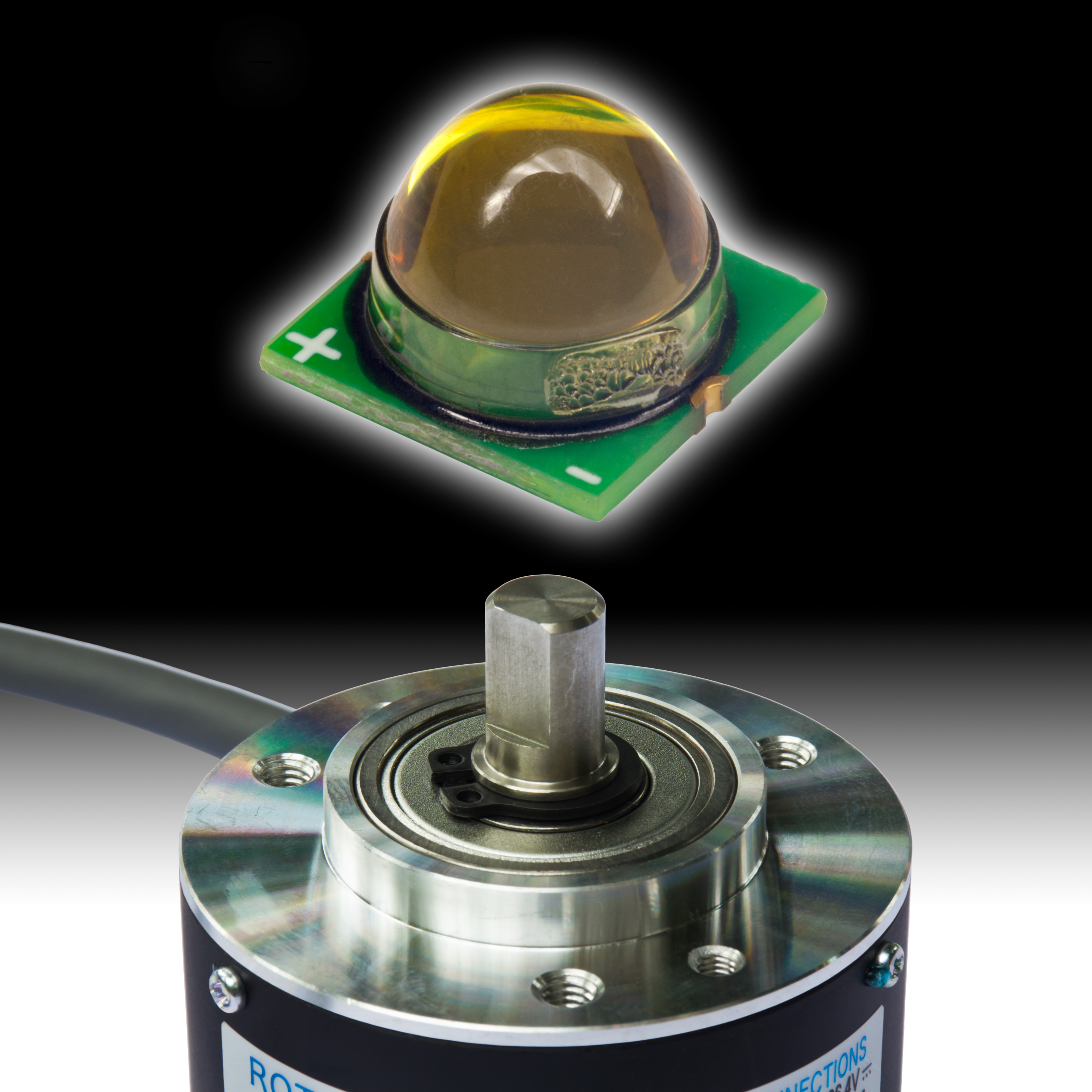 ---
Filed Under: Industrial automation, Encoders • linear
---