Grayhill, Inc. has introduced the 77 Series compact sealed rotary switch, ideal for space constrained applications in handheld radios and medical devices, night vision products and laser aiming devices. Requiring less than 0.2" behind panel, the Series 77 rotary switch is an excellent choice for new smaller designs where behind panel space is at a premium.
Designed for rugged environments, the Series 77 meets military standards for shock and vibration, moisture resistance, salt spray, underwater immersion, and sand and dust conditions. It features shaft pushout/pull out, rotational stop strength, and axial/transverse loading required for rugged applications.
With a higher rotational torque and stop strength than other switches, the Series 77 gives users more positive response on switch position for no-look operations. Rotational torque can be customized to suit particular applications.
Key advantages include:
Minimum footprint – 0.5-inch diameter and 0.18-inch behind panel
Process seal, shaft and panel seal available – Seal withstands 10 meter immersion requirements, per MIL-DTL-3786
High stop strength – 7.5 inch pounds minimum
Continuous rotation or fixed stop available
Single deck with 1 (10 positions) or 2 poles (5 positions)
Both Shorting and Non-shorting, wiping contacts variants
Up to 25,000 life cycles
Review the Series 77 datasheet for more information on electrical specifications, mechanical and environmental ratings, and material finishes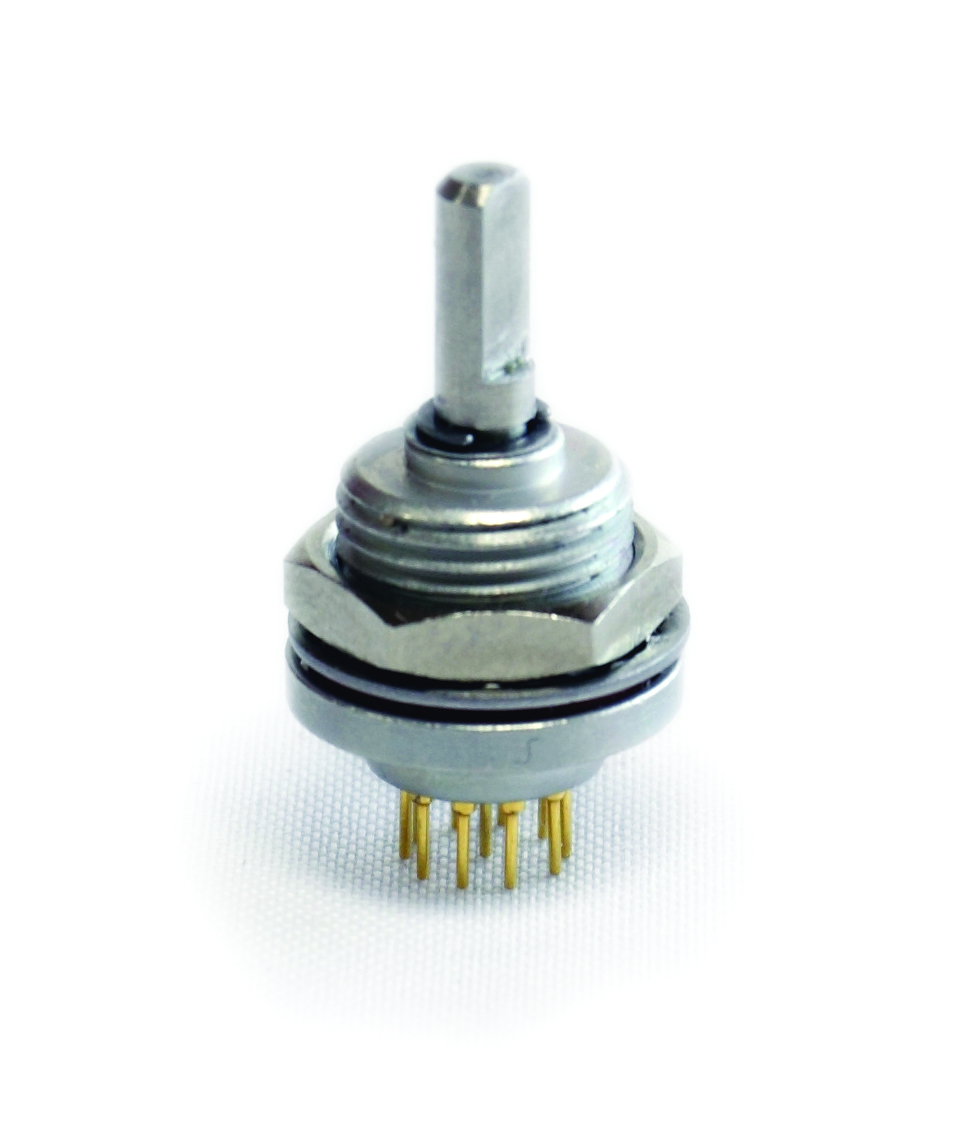 ---
Filed Under: M2M (machine to machine)
---