TNC contouring controls from HEIDENHAIN are popular with users thanks to their workshop-oriented operational design and conversational programming. And now, HEIDENHAIN's compact TNC 620 control combines its advantages of field-proven HEIDENHAIN contouring controls with the latest in touchscreen technology.
The TNC 620 control with touch screen is operated by gestures, similar to smartphones or tablet PCs. The operator can navigate quickly and intuitively through long lists, programs, tables and other content by what is known as kinetic scrolling.
A slow, brief swiping movement results in scrolling over a few lines; a longer and quick movement leads to dynamic scrolling over many lines. With a short tap, the user can stop the dynamic scrolling at any time. That makes it possible to easily find, for example, an NC block or a tool in long NC programs or tool tables. In the 3-D test mode, zooming in and out as well as moving and rotating objects is particularly helpful. Further, a pop-up keyboard appears for text input.
The new MC 8410 main computer with touch screen technology in the TNC 620 corresponds to the MC 7410 in the prior solution with this functionality.
Features include:
a newly designed machine control panel MB 721 with or without Functional Safety is also available with the touchscreen
three optional elements that can be assigned to additional keys, key switches or a USB connection and provides potentiometers for feed and spindle speed
on the software wide of the TN 620, large range of standard cycles for milling, drilling, ad boring machines remain compatible with older control versions
standardized as 4-axis control can optionally be extended to 5-axis simultaneously operation
For more information, contact HEIDENHAIN's Product Specialist for Machine Tools Julian Renz at 847-884-4761 ([email protected]) or write to us at HEIDENHAIN CORPORATION, 333 E. State Parkway, Schaumburg, IL 60173. HEIDENHAIN can also be accessed directly via our web site at www.heidenhain.us.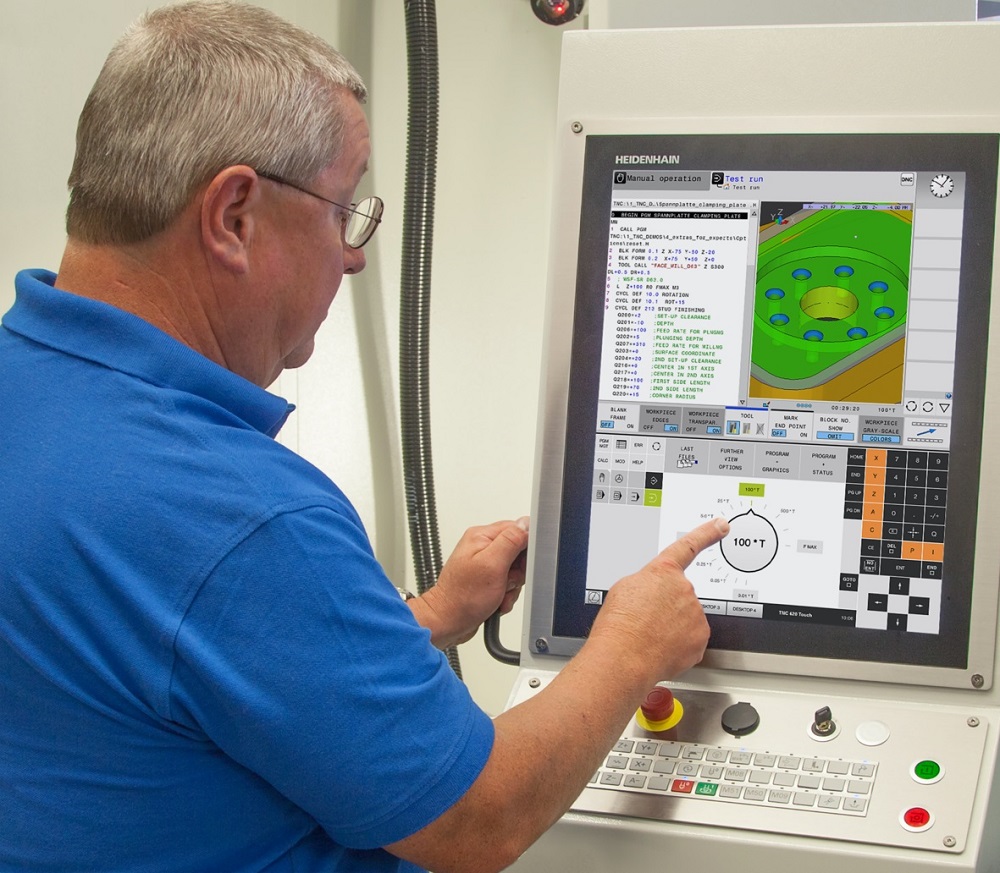 ---
Filed Under: Rapid prototyping
---