TE Connectivity (TE) was at SPS IPC Drives to present a comprehensive range of connectors that enable efficient solutions for modern automation scenarios like Industry 4.0, as well as in places where reliable connections could not be achieved to date. Among the innovative new features are a Cat 6a variant of the mini I/O series and RJ45 connectors with integrated magnetic components. The company will also present a white paper that looks in detail at the advantages and disadvantages of different connection technologies for industrial environments.
Factory digitalization is set to send the level of automation skyrocketing in the coming years. "Sensors will be integrated into processes in increasing numbers, enabling recording of at numerous parameters and more effective control of the processes," says Eric Leijtens, Global Product Manager Industrial Communication at TE. Data communication is therefore growing in importance constantly while the number of network nodes at field level continues to increase. This in turn places new demands on connection technology. "The connectors not only have to function reliably under harsh environmental conditions, but must also be able to transmit data at higher rates and become increasingly smaller so that more nodes can be installed—also in places where this has not been possible to date," Leijtens says.
TE is responding in one respect with the connectors from the mini I/O series, which are only a quarter the size of comparable RJ45 designs. "What's more, unlike the RJ45 variants, these connectors were developed specially for industrial environments, which is why they are extremely reliable and can withstand tensile forces, vibrations, and electromagnetic interference fields, for example," explains Leijtens. The mini I/O series is being extended with new variants designed for Cat 6a cabling and which can therefore transmit faster data rates in applications such as motor feedback systems. The mini I/O is suitable for two applications: one is aimed at flexible assembly in the field, while a unique solder variant is suitable for pre-assembled cabling solutions.
TE has also continued to develop the RJ45 connection technology, which originated in the office environment, to meet the special requirements of automation. An example of this is the new RJ45 connectors with integrated magnetic components. Because these connectors are extremely robust, they are ideally suited for industrial applications. "They are also designed to allow circuit boards to be manufactured using the 260°C reflow process, thus eliminating the need for additional solder processes," says Ruud van den Brink, Product Manager Industrial Communication Europe.
Also available is an RJ45 cable-to-cable connector that can be connected quickly and conveniently and which is also offered in an IP67 variant. "On average, connection takes less than a minute," says Leijtens. "In other words, just half as long as with competitor products." TE's RJ45 industry-standard technology also offers the advantage of long-term availability. The critical factor here is that, unlike connectors used in the telecommunications field, users cannot be taken by surprise by product discontinuations. "That's because technology in the Industrial sector is always at least one step further behind compared to telecom," he says. "The sector is currently switching from 10-100 megabits per second to 1 Gigbits per second, while telecommunications is already at 1-10 gigabits per second."
The versatile range of industrial connection solutions that will be demonstrated by TE at SPS IPC Drives also includes couplers from the ARISO platform, which permit contactless transmission of data and energy. "Practically unlimited mating cycles are therefore possible, where traditional connections would wear out mechanically," says Leijtens. Another advantage lies in the diverse range of potential applications. "Contactless connection technology permits many things, including rotational movements of more than 360 degrees—so-called on-the-fly connections such as with mobile tools or workpiece holders—and transmission of data and energy through liquids or walls, all of which has not been possible to date."
TE, TE Connectivity, and the TE connectivity logo are trademarks of the TE Connectivity Ltd. family of companies.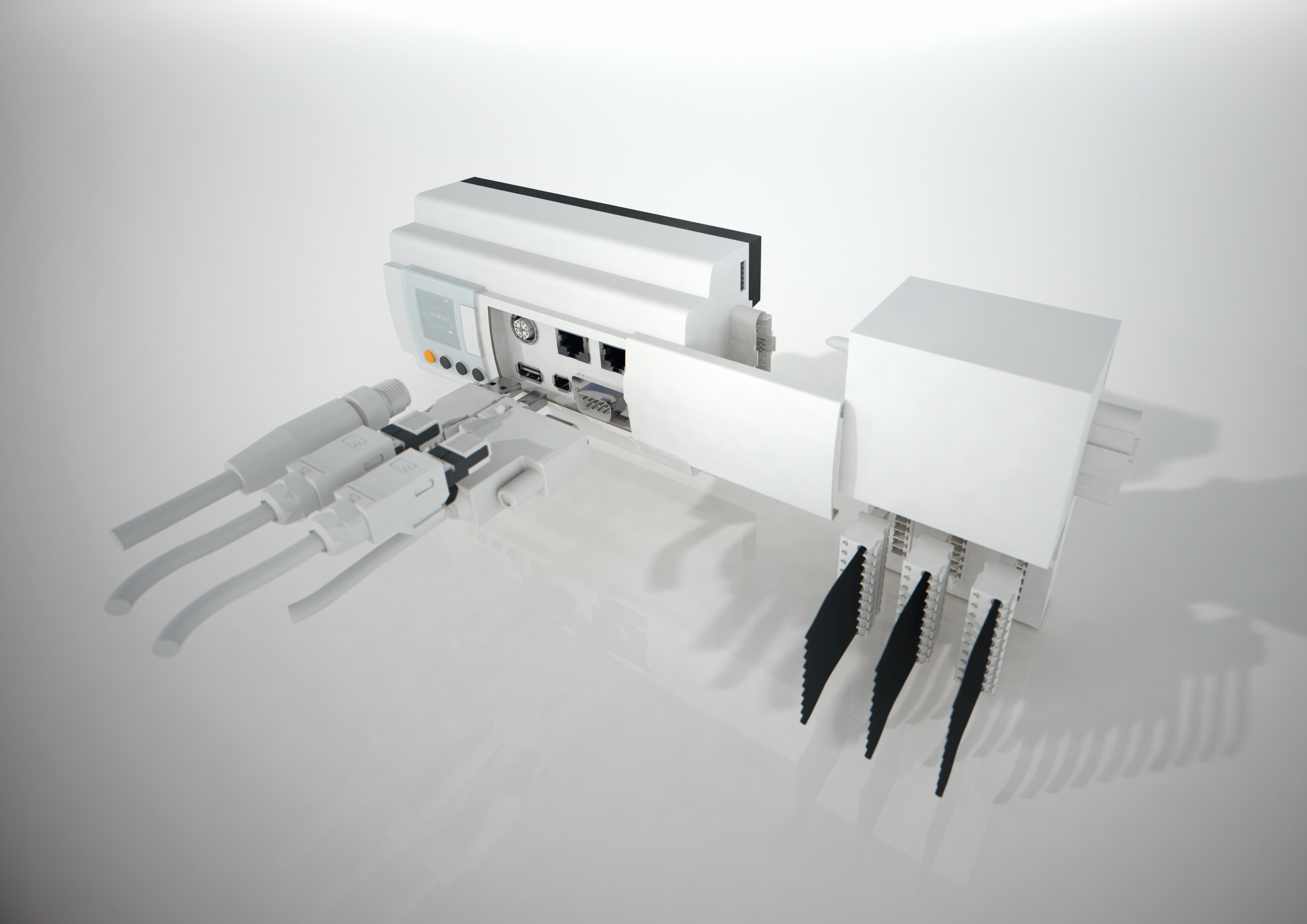 ---
Filed Under: Industrial automation, Connectors (electrical) • crimp technologies
---