By Andrew Trew, Contributing Writer
Have you ever wondered how J. K. Rowling turned a great idea about Harry Potter into a great business?
A key ingredient in her success is the protection that copyright law provides for Rowling's stories. Recently, Harry Potter hit the headlines again when a librarian marketed a dictionary of the books' characters. Ms. Rowling successfully sued to protect her ownership rights in the published Harry Potter phenomenon. The dictionary was not a "fair use" under copyright laws: Legally, the librarian could not profit from rearranging materials that Rowling owned.
Copyright is important for any company, not just for publishers. Copyright protects corporate information. It enables the company to sue for unlawful or unfair infringements. Copyrighted information is part of the "intellectual property" of a company; it has value. Copyright can be traded like any other form of property, or copyright licenses can be granted, which provide valuable income for the company. We tend to think of copyright as being an issue for the media such as TV, radio, recording industries, and publishers—whether it is print based, broadcast, wireless, or on-line. However, every manufacturer and service provider needs to consider how copyright protects and values one of a company's biggest hidden assets: information.
All companies also need to undertake an audit of copyright information. The list of information that is valuable and protected by copyright is extensive. Almost everything that is written or recorded in some visual, digital, or artistic medium comprises part of the valuable copyright assets of all companies. This includes customer lists, early work on patents, print advertisements, broadcast media and on-line commercials, technical drawings, and photos of products. It also addresses printed details of corporate services, training manuals, conference speeches, packaging and business logos, on-line Web sites, multimedia, phone messages, and videoconferences. Information, however recorded, can be protected by copyright. Legal protection is granted from the moment you record or "fix" information in any given medium.
Unlike a patent, the copyright does not have to be registered. Copyright protection is automatically granted from the moment a work is created until 70 years after the death of its author. Works "made for hire" (by employees or independent contractors) receive an additional 25 years protection under the law. However, it may be helpful to register a copyright with the Library of Congress Copyright Office in Washington. This provides additional proof of ownership and additional damages for copyright infringements. Consult a lawyer first. Registered copyrights are stored in a publicly accessible database. You may not want competitors to know about certain types of information. Some examples would be early work on patents, software and R & D, financial data, and customer lists. Secure storage and effective audit trails offer additional protections for any of this confidential information.
Ownership of copyright material will normally belong to the company. Employees do not own copyright in their own work or publications unless there is a provision in their contracts to allow this. Similarly, contracts govern ownership of copyright material created by independent contractors.
Protecting valuable copyright material is important. Initially all copyright information that is available to the public needs a copyright symbol © and date. For example, this symbol should be attached to advertising, trade literature, manuals, promotional publications, CDs, and videos. Images such as industrial photographs of products or components also attract copyright protection. Furthermore, most companies operate a virtual business presence on the Internet, and the company Web domain can be protected through registration with ICANN (Internet Corporation for Assigned Names and Numbers). Original Web-based content is also protected by copyright. Although software can be patented, data stored on software, CDs, or on line can be copyrighted. Here, encryption provides embedded "copy protection." Alternatively, Internet access control tools may require users to agree, on screen, to a copyright license before accessing the product. Interfering with this infringes copyright, unless reverse engineering or testing is involved. Corporate logos can be copyrighted (based on graphics and design) but may also be registered as a trademark.
What happens when you or the company uses other people's copyright material, such as a power-point presentation for either a conference or in-house presentations? Here "fair use" applies where you copy information, graphics, or even music from published or other media sources. What infringes fair use? A fourfold test is applied by the courts. This is based on whether the copying is for commercial or purely educational use, the type of work copied, the amount of the original copied, and the effect on the value of the original. Generally, using copyright material with proper citation and copying less than five per cent of the original may be acceptable. More problematic is the case where any copied material is intended for sale or large-scale distribution. This may affect the sales of the original material. In short, copyright offers simple, effective protection for information valuable to a company. Nonetheless, to ensure optimum use of that protection, companies should always seek legal advice from an intellectual property lawyer.
Discuss this on the Engineering Exchange: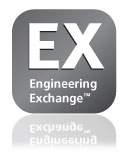 Andrew Trew is a lawyer and ethics consultant and teaches Business Ethics at John Carroll University, Cleveland, Ohio.
For more information: www.copyright.gov
::Design World::
---
Filed Under: Commentary • expert insight
---