GF Piping Systems is offering new PVC and CPVC pressure-regulating valves.
These valves are compact, modular, and chemical resistant with no exposed metal parts.
Offered in two models, the pressure-reducing Type 582 valve for maintaining constant outlet pressure, and the pressure-retaining Type 586 valve for constant inlet pressure, these valves are well-suited for the many aggressive chemical processing applications.
With easier and safer operation in mind, the new PRVs feature a central housing nut that eliminates re-torqueing and injection-molded arrows to indicate flow direction. Operational performance includes tightness resistant to temperature cycling with constant and low-vibrating control behavior.
Other outstanding features include a modular system design that simplifies maintenance and reworks. With replaceable cartridges, users can simply swap out cartridges when needed while keeping a handy spare parts inventory. PRVs can be ordered with or without pressure gauges that can be installed on both sides of the valve in any position.
"Aggressive media and harsh application conditions are a reality in many of the processes found in the chemical industry," said Jeff Sixsmith, product manager for valves and actuation for GF Piping Systems. "Our chemical resistant plastic PRVs meet the strictest safety and durability requirements for these demanding applications."
For more information, visit GF Piping Systems's website.
Key Features
Offered in two models: the pressure-reducing Type 582 Valve for maintaining constant outlet pressure, and the pressure-retaining Type 586 Valve for constant inlet pressure
Sizes from 3/8" to 2" (DN 10 – DN 50), standards include ISO 9393 for tightness and EN 12266 for leak rating
Available in PVC, CPVC, PROGEF Standard PP, SYGEF Standard PVDF, and SYGEF Plus PVDF-HP
Replaceable cartridges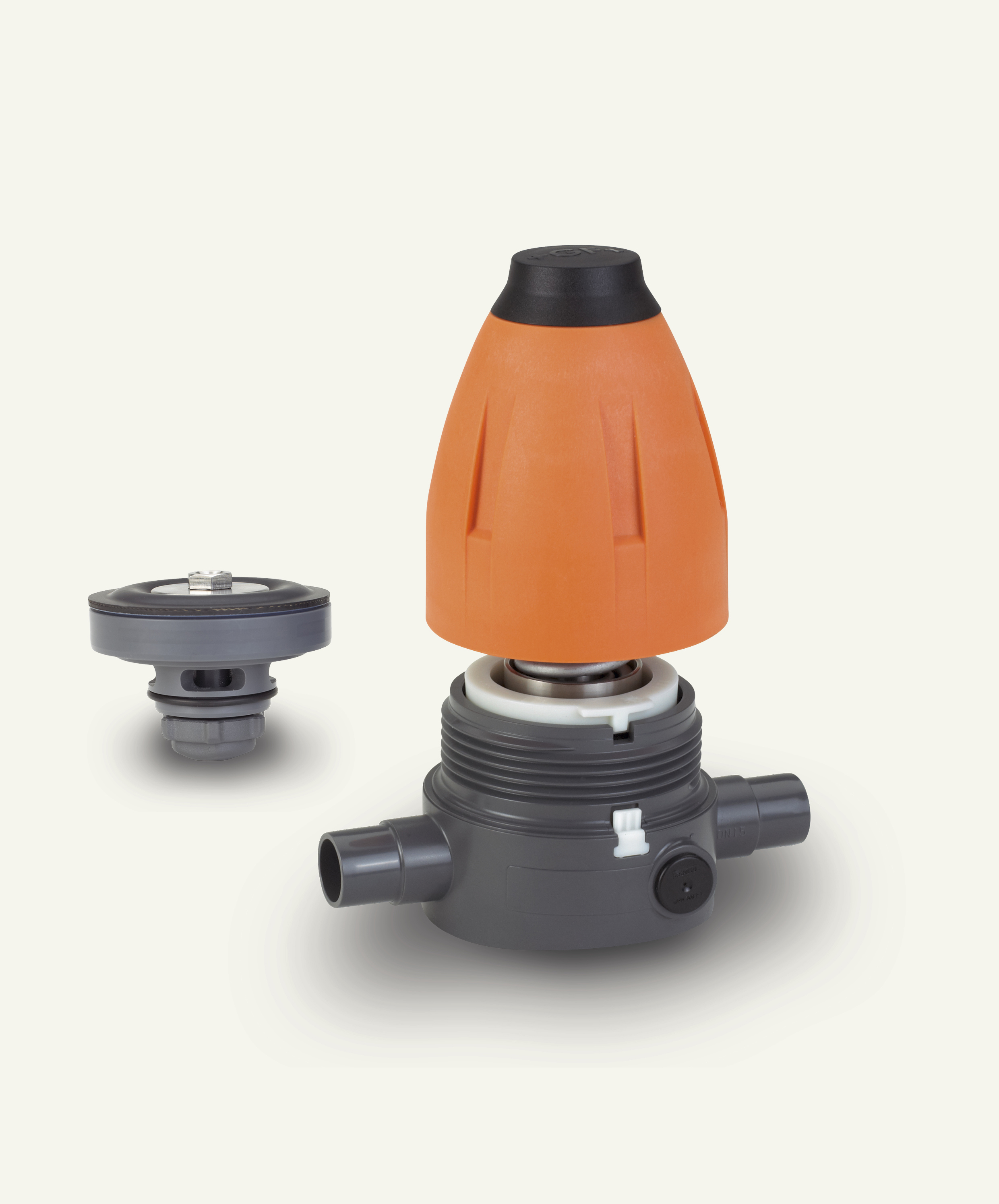 ---
Filed Under: Materials • advanced
---