Adam Equipment is introducing its new Cruiser bench checkweighing scales. Cruiser checkweighing (CKT) scales feature seven built-in applications and are ideal for production, warehouse or field use in various industries.
The new Cruiser checkweighing range includes models with standard, high-resolution, and ultra-high resolution readabilities from 0.0002lb/0.1g to 0.001lb/0.5g and capacities from 8lb/4kg to 100lb/48kg. With sturdy construction and heavy-duty stainless steel platforms, CKT is tough enough to withstand demanding use in factories and manufacturing facilities.
A large backlit LCD is easily visible in any lighting conditions. The programmable backlight can be can be customized to be "always on," "always off" or to light only when weighing. To facilitate the checkweighing process, the Cruiser CKT display changes colors to show if a sample is under, over, or within the preset limits.
For efficient operation in production or warehouse applications, Cruiser CKT scales can store and recall over/under limits. Cruiser checkweighing scales connect with computers and printers using an RS-232 port; a USB port is optional.
Each Cruiser model features adjustable non-slip feet and a level indicator to ensure proper scale setup and optimum weighing results. Load cell protection prevents damage to internal components from overloads. The sealed keypad is easy to clean and protects internal components against dirt and spills. Cruiser checkweighing scales are powered by AC adapter or an optional rechargeable battery.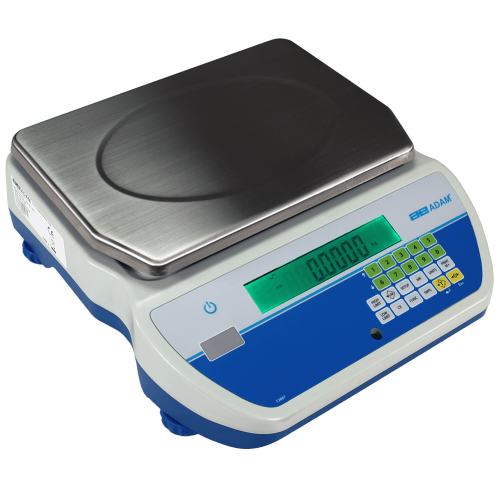 ---
Filed Under: Industrial automation
---