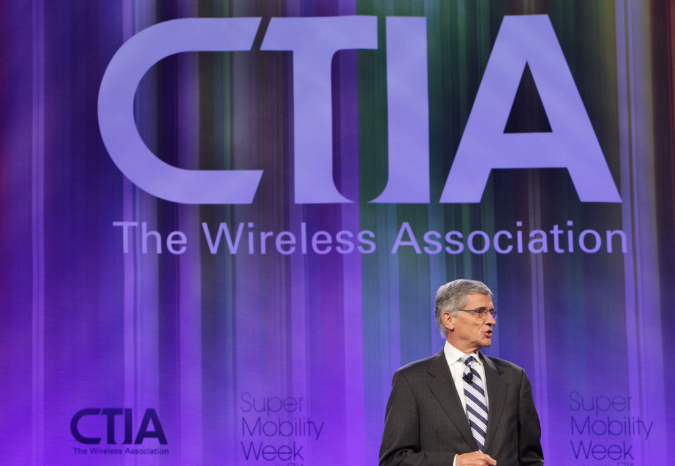 CTIA head Meredith Attwell Baker and U.S. wireless carrier Verizon this week called for the FCC to take swift, clear action on spectrum policy that will allow the United States to continue to be a leader in wireless.
During a Wednesday media call, Attwell Baker said the industry is "ready to do its part" to invest billions in spectrum and new infrastructure but said the government must uphold its end of the deal by giving operators room to run.
Attwell Baker said the FCC needs to move swiftly to clear high band spectrum and should stick to the application of simplistic rules to avoid making the deployment of next generation networks more difficult than it needs to be.
"For us to lead I think we need to move really quickly," Attwell Baker said. "We really need action this year and we need simple rules because this is technically really hard. We don't need a licensing regime to make it any harder."
"The spectrum pipeline should become a national priority," she continued. "100 MHz of spectrum is equal to $30 billion to the economy and 1 million jobs. So I think we need to all make it a priority and work together."
Separately, Verizon on Monday met with officials from the FCC's Office of Engineering and Technology, Wireless Telecommunications Bureau and Public Safety and Homeland Security Bureau to spur the commission into acting quickly to open up spectrum bands above 24 GHz for 5G.
In particular, Verizon reiterated its request that the FCC open super high frequency spectrum in the 28 GHz, 37 GHz and 39 GHz bands for next-generation services. As before, Verizon recommended the FCC combine the 37 GHz and 39 GHz bands into a single 3 GHz band of contiguous spectrum that can be divided into channels at least 200 MHz wide for carriers.
Additionally, Verizon said it is currently working with equipment vendors and satellite providers to determine how mobile terrestrial operations can avoid interference with existing satellite operations in the 28 GHz band.
Verizon's increased and constant pressure on the FCC comes will come as little surprise to most as the carrier has been loudly chopping at the bit to roll out 5G services as early as next year.
Speaking earlier this month, Verizon CFO Fran Shammo said Verizon's 5G technology is nearly ready to go, but said its launch hinges on the availability of high frequency spectrum.
But even if Verizon and CTIA can't persuade the FCC to pick up its feet, the commission may soon get marching orders from Congress anyway.
The Mobile Now Act, which was recently approved by the Senate's Committee on Commerce, Science and Transportation, would – among other things – require the FCC to take action by the end of this year on its rulemaking proceeding that aims to facilitate the deployment of small cells and other 5G infrastructure.
The bill would also give the FCC until the end of next year to assess millimeter wave frequencies – like those suggested by Verizon – for their suitability of use in deploying wireless broadband services.
The Mobile Now Act needs to gain approval in the full Senate and House before it's implemented.
---
Filed Under: Telecommunications (Spectrum), Wireless
---