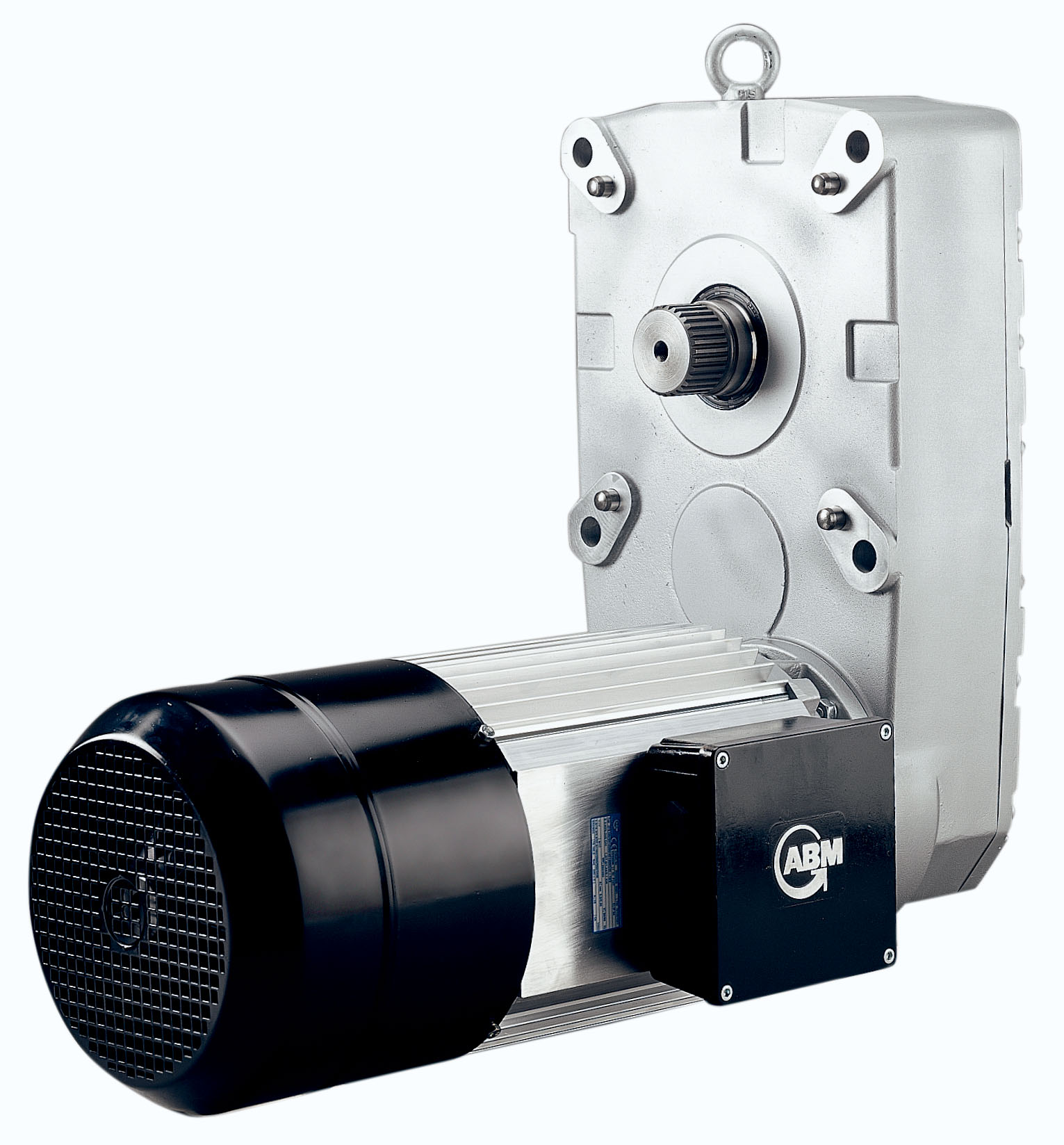 ABM Drives offers compact parallel-shaft motor and drive designs for small spaces and quiet running requirements. Precision ground gearing provides for low noise and extended life. Tight-fitting housing covers and flanges prevent distortions that can amplify noise. Aluminum housings absorb harmonics and other vibrations better than cast iron. Typical applications include crane hoist travel drive units; biomass-heating auger drives, and warehouse logistics that require dynamic response, low vibration and maintenance-free operation.
The FG series offers two motor and drive lines to achieve different requirements in speed and precision:
The PROFI-LINE offers two travel speeds. Pole-switching motors (8/2- pole) with specially designed windings and rotors allow for safe soft start. Typical applications are the low-vibration transport of sheet metal and coils or handling of cases, containers and components in assembly lines.
The AUTOMATION-LINE is designed for variable speeds. For inverter use, 4-pole motors can be operated with an 87 Hz-characteristic. Acceleration and deceleration ramps can be adjusted individually via the controller. The exceptionally soft start and braking characteristic of the drive units minimize load swings. AUTOMATION-LINE drive units are especially well suited for use in the glass industry, handling of paper coils or insertion of molds or other large tools.
Technical Data: Motor type 1- or 3-phase asynchronous motor / SINOCHRON Motor, Rated output 0.03 – 7.5 kW, Torque 50 – 2300 Nm, Output speed 2.2 – 400 rpm, Ratio 6.96 – 2022, Frequency 50 / 60 Hz or variable speed with inverter operation, Number of poles 2 – 8-pole / Two-speed, Protection class up to IP66, Mounting options for Flange and slip-on gear versions or four-point mounting.
---
Filed Under: Industrial automation
---