More and more automakers are using recycled plastics, from bottles, caps, containers and other plastic packaging we use every day, and plant-derived polymers for an increasing number of automobile parts and components in almost every car today.
According to the European Union's End-of-Life Vehicle (ELV) Directive 2000/53/EC, the rate of re-use and recovery of vehicle components should attain a minimum of 95 per cent, with a minimum of 85 per cent recycling by an average weight per vehicle per year. Within the same timeframe, the re-use and recycling shall be increased to a minimum of 85 per cent by an average weight per vehicle and year.
Melissa Albeck, CEO of materials comparison website Matmatch, decided to research the current state of affairs and contacted Anita Engler, manager design for recycling, end-of-life vehicles and label management at Daimler AG, a German multinational automotive corporation. Albeck asked Engler how Daimler integrates recycled and renewable plastics into their cars.
Recover
Where do the recycled plastics come from?
Engler: The choice of material is determined by technical and quality requirements of the part, depending on where it will be used. Therefore, we use high quality recycled material that originated from production waste for the majority of parts. Furthermore, we are always searching for new application possibilities.
For example, a high-quality secondary raw material is used in the interior of the new E-Class. The microfiber is made of recycled polyester and waterborne polyurethane. The recycled polyester derives, for example, from textiles and PET bottles. This material has a suede leather optic and haptic and is used in the interior e.g. as seat cover, roof and pillar liner.
A further objective is to obtain secondary raw materials wherever possible from vehicle-related waste flows, so as to achieve closed cycles. To this end, established processes are also applied for the E-Class: a secondary raw material comprised of reprocessed starter batteries and bumper panelling is used for the wheel arch linings, for example.
Reuse
How extensive is the use of recycled plastics in your cars?
Engler: In the E-Class, for instance, a total of 72 components with an overall weight of 54.4 kilograms can be manufactured partially from high-quality recycled plastics. Thus, the weight of secondary raw material components could be increased significantly (around 30 percent) compared to the previous model.
Can you give us a few examples of car components and what kind of recycled plastics are used to make them?
Engler: Typical areas of use are wheel arch linings, cable ducts and underbody panels, which consist for the most part of polypropylene (PP) and polyamide (PA). PA recycled material is also used in the engine baffle plate and is a high quality production waste recycled material.
What are the advantages and challenges in using recycled plastics regarding the car performance? In comparison with recycled metals like Aluminium or Steel, is it more challenging to use recycled plastics?
Engler: Recycled materials mostly have a wider scattering of measured values around the mean value. Therefore the challenge is to develop the right recycled material for a specific part, e.g. regarding technical and quality requirements.
In contrast to steel and ferrous materials, to which secondary materials are already added at the raw material stage, recycled plastics must be subjected to a separate testing and approval process for the relevant component.
Accordingly, details of the use of secondary raw materials in passenger cars are only documented for thermoplastic components, as only this aspect can be influenced during development. The quality and functionality requirements placed on a component must be met both with secondary raw materials and with comparable new materials.
Renewable
Which components are made with renewable plastics? And which renewable plastics are used to make them?
Engler: A biopolymer is used for the engine cover of the Mercedes-Benz CLA-Class for example (petrol engine M 270). The polyamide employed in the production of the engine cover for the CLA-Class consists of around 70 % vegetable raw materials. These are obtained from the seeds of the castor oil plant.
This biopolyamide does not have to be produced from crude oil by means of a complicated process, but can be processed just as effectively as polyamides based solely on mineral oil.
What are the advantages and challenges in using renewable plastics with regard to the car performance?
Engler: Despite the limited availability of biopolyamides on the worldwide market, we still use them in our cars. The production of a CLA-Class engine cover from biopolyamide for example results in only around 40% of the quantity of carbon dioxide emissions which would be released if the same component was produced from a conventional polyamide. The difference per component amounts to around 6.5 kg in carbon dioxide emissions."
In conclusion, looking to the future, what will be the strategy for sustainable vehicles at Daimler?
Engler: As the inventor of the automobile, responsible mobility along the complete value chain is of high priority for us. We are on the threshold of a transformation that goes far beyond new drive systems. It is a time of radical upheavals, and thus also a time of gigantic opportunities.
This is valid for the use of materials as well. We are consistently looking for new solutions in using recycled materials. Our strategy is to apply an intelligent material mix in the car by using the right material in the right place. In this context we are constantly researching new materials that meet the technical and safety requirements for different car parts.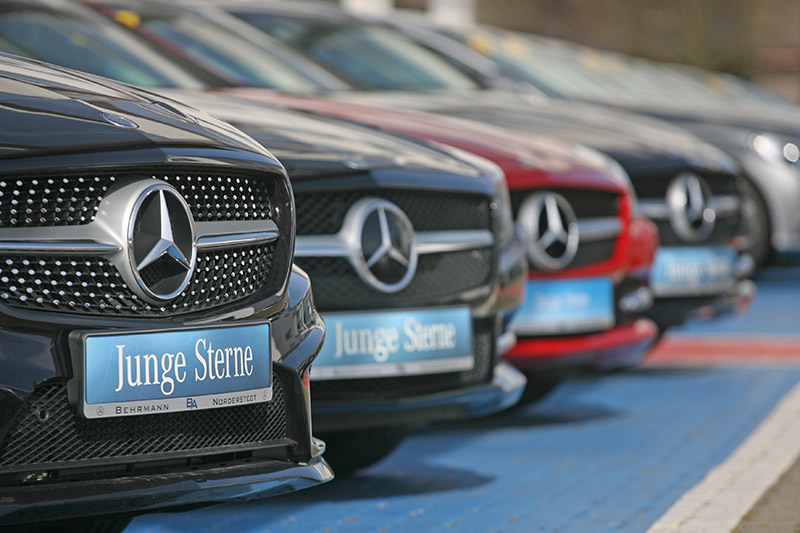 ---
Filed Under: Industrial automation
---