In this issue:
68 Smart motors make high-tech e-bikes
94 MOTION CONTROL: Realtime control SoCs improve drive designs
100 LINEAR MOTION: Force-current relationship important when using linear motion for part production
118 MECHANICAL: Slip clutches: Where they excel
---
What's the future for industrial distribution?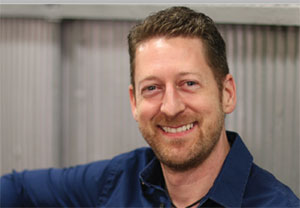 Distribution continues today to be a player in many areas of industrial components and has survived many death knells over the years. Recently, I heard a presentation from Frank Hurtte of River Heights Consulting, and he discussed some of the scares that distributors have been through, as so-called experts have incorrectly predicted the demise of these businesses many times. Some examples include:
1995: Disintermediation—the Internet will eliminate the need for distributors!
1996: Integrated supply—Unless you can sell everything, you will be blocked out of customers!
1999: The Y2K threat—The rollover from 1999 to 2000 will shut down everyone's businesses!
2008: Private equity threats—Private equity is rolling up distributors and they will steal business on price and build volume!
2014: Millennials—The next generation sees no value in the distribution model!
2016: Amazon takes over the world—Everyone wants to buy in an Amazon-like environment!
But the industry has a pretty resilient business model, not to mention a track record of adoption. Some examples include dealing with logistics changes (UPS and FedEx's growth in the 1970s), computers, consolidation and the idea of value-add in the 1980s, the birth of logistics and email in the 1990s, recession, mega-consolidation and eCommerce in the 2000s, and vending machines, private equity and remote monitoring/troubleshooting in the 2010s.
Hurtte polled the audience (largely comprised of distributors) as to where they thought their growth would be. Most (35%) said it would be through acquisitions and mergers, while 26% said organic growth with existing customers would be their main strength. Others said organic growth with new types of customers in the same territory (22%), expanded geography and more customers (13%), and expanded product offerings (4%).
Today's distributors have valid concerns that include an aging sales force, succession planning, more competition, and a shrinking customer base—not to mention figuring out how to get eCommerce right. Yet, as OEMs outsource more of their engineering design, distributors have an opportunity to become engineering partners, building subsystems and truly integrating themselves into the design process. If any business can find a way to adapt, my money is on distributors to find a way to do it.
---
Filed Under: DIGITAL ISSUES
---