The crude oil flow improvers (COFI) market is predicted to grow in the next five years, aided by an increased amount of fracking, said market research firm MarketsandMarkets on Thursday.
The growth can be attributed to the increase of crude oil production across the world. According to Statista, daily global demand for crude oil has been rising steadily since a dip in 2009.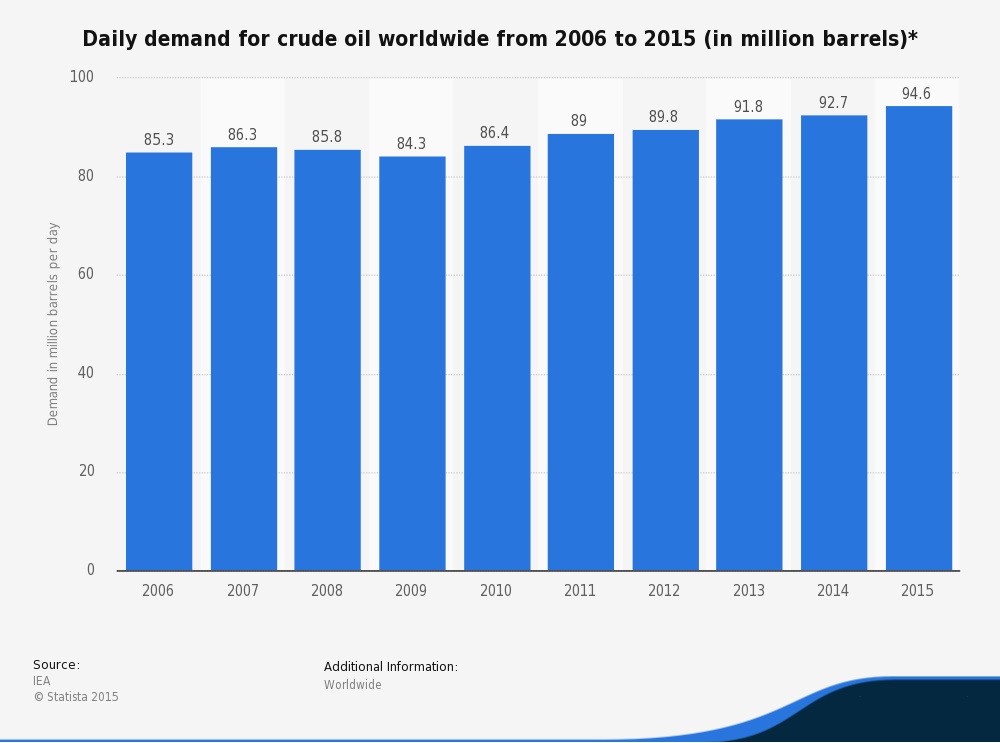 North America is the largest source of income for the market, driven in part by increased use of nontraditional techniques like horizontal drilling and hydraulic fracturing, or fracking. With this comes the need for the flow improvers, which can reduce viscocity and drag on the oil and allow it to move more freely through pipes.
The COFI market is divided by type into paraffin inhibitors, asphaltene inhibitors, scale inhibitors, drag-reducing agents, and hydrate inhibitors. In particular, paraffin inhibitors have been increasingly in demand. These help reduce the effects of paraffin wax, which is formed in undersea deposits at subzero temperatures and can cause problems during oil extraction. The report shows that paraffin waxes can make up to 20 percent of crude oil deposits.
The market size is expected to grow from $1.26 billion in 2015 to $1.73 billion in 2021.
Key non-United States companies in the market include BASF SE in Germany and Clariant in Switzerland. The supply chain under consideration includes raw material manufacturers, COFI manufacturers, oil & gas companies, and environment support agencies.
The complete market report can be found here.
---
Filed Under: Industrial automation
---