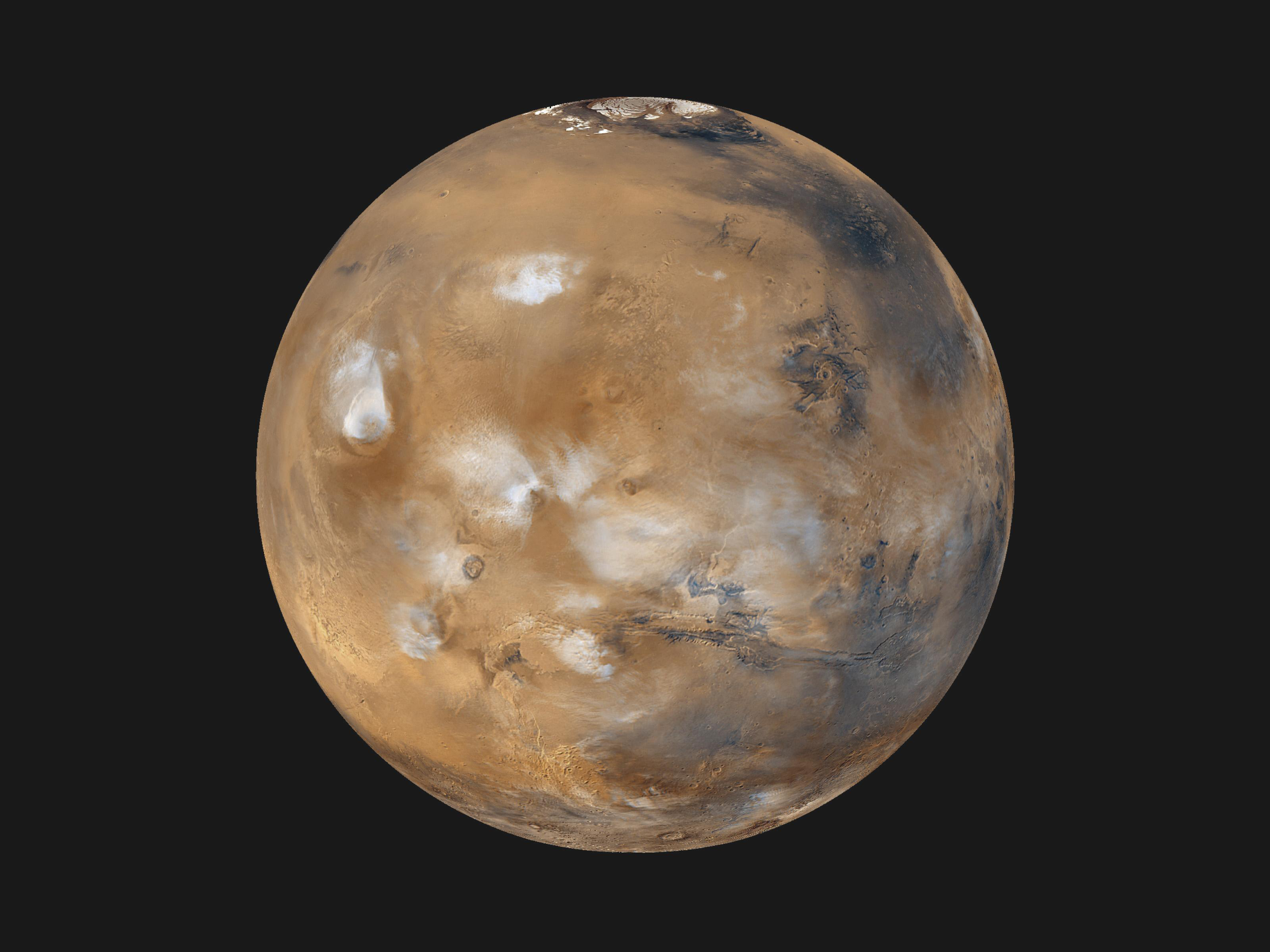 We've seen a lot of potential Mars dwellings. Some are large, some small, some 3D printed, some blow-up, but NASA–a la Goldilocks and The Three Bears–is looking for something just right. They're also looking for something they won't have to slap on a rocket and haul 140 million miles through space. The savings in weight is no joke. It could translate to an actual savings of $100,000 per kilogram of cargo per launch.
And they're looking for the public's suggestions for any ideas of how they can use existing Mars resources to put together a practical and plausible. That's right, they're looking to the rest of us for ideas. I assume budget cuts are to blame for this insanity.
In all seriousness, it's really great when NASA acknowledges there are some incredibly creative and smart people in the world, and they aren't all currently on the payroll. A fact acknowledged by NASA's Chief Scientist Ellen Stofan, who announced the competition.
"NASA's newest challenge is yet another stellar example of the agency's commitment to harnessing the ingenuity of citizens as we seek to expand the frontiers of knowledge, capability and opportunity in space," Stofan says. "Exploring Mars and other worlds is a herculean endeavor. Like other agencies across the federal government, NASA recognizes that our success will be enhanced greatly by involving people with all kinds of knowledge, skill sets and ideas in our work."
The agency is looking for the best ideas for using in situ materials including regolith, basalt, or even that recently discovered liquid water, " to produce structural elements that can be interconnected to create launch/landing pads; blast protection berms; roads and walkways; radiation, thermal, and micro-meteorite shielding insulation and structures; equipment shelters; pressure vessels for fluids storage; ablative atmospheric entry heat shields; construction foundations; and other useful structures."
The competition, officially named the In Situ Resource Utilization Challenge, is offering $10,000 to the first place winner and $2,500 to two second place submissions.
This isn't the first time that NASA has looked to the public for ideas on in situ resources. The 3-D Printed Habitat Challenge looked to the maker community for ideas on how to created a structure that could be used for deep space exploration. NASA recently announced the finalists for the competition, and there were some really creative solutions, including on that used the super prevalent, high iron content silica sand, to create a composite shell. A second design used basalt fiber reinforced clay to create low-cost housing. One particularly creative group created the "Ice House," which uses the abundance of water and freezing temperature to create a shell of ice to protect a habitat and gardens.
The In Situ Resource Utilization Challenge will run through December, so it's time to start figuring out how best to plunder the riches of the new world like a 21st century Christopher Columbus.
---
Filed Under: Aerospace + defense
---