Renesas is excited to introduce the Renesas Synergy™AE-CLOUD2 Kit to accelerate prototyping cellular-enabled IoT devices for applications such as asset tracking, retail and agriculture monitoring, smart cities/utilities, mobile healthcare, and industrial automation. Renesas is the first MCU supplier to deliver a 4G/LTE Cat-M1/Cat-NB1 (NB-IoT)-based reference design kit that's certified to operate globally, uses Wi-Fi and Ethernet, and offers cloud service example projects.
The AE-CLOUD2 kit is a complete hardware and software reference design that, together with the new Synergy Software Package version 1.5.0, simplifies connecting IoT sensor devices to enterprise cloud services (including Amazon Web Services™, Google Cloud Platform™, Microsoft Azure™ or Medium One Cloud) using 4G/LTE Cat-M1 and NB-IoT with fallback to 2G/EGPRS cellular networks.
The fully optimized hardware/software saves developers months of design time and resources, creating a scalable, energy efficient and secure end-to-end LPWA cellular IoT application that can be used anywhere in the world. The new AE-Cloud2 Kit complements Renesas' growing portfolio of kits designed to help users jumpstart the development of their connected applications.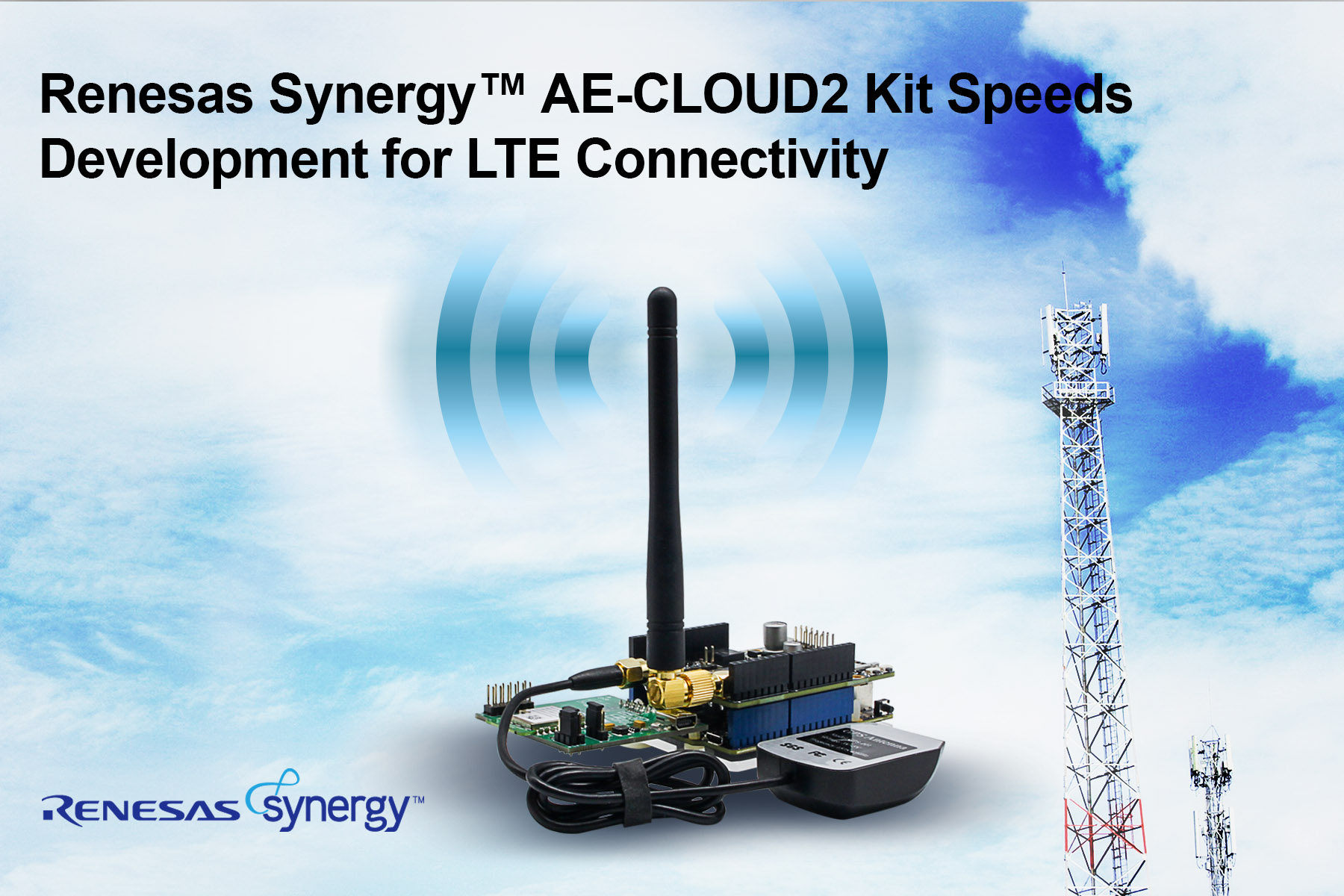 ---
Filed Under: M2M (machine to machine)
---