TE Connectivity (TE) introduces an innovative and cost-efficient solution to create labels and barcodes on-site by self-printing them. The new thermal transfer and foam-backed Panel Label enables in-house labeling and increases the flexibility of implementing text, image and barcode changes while saving a minimum of 25 percent of installation costs compared to using traditional engraved plastic or metal plates.
TE's new Panel Label consists of a front layer made from polyester suitable for thermal transfer printing. The back layer is a foam adhesive designed to meet a wide range of surface types, especially those with a low surface energy characteristic, i.e. with a powder coating or made from polypropylene. Typical applications include identification of connectors, switches and displays on control panels or within electrical control cabinets and equipment racks as well as name or rating plates for machinery and other industrial equipment.
Everything in-house without dust, debris or noise
Manufacturers of electrical control cabinets, industrial equipment and racks benefit from a flexible, high-performance solution (no additional glue or rivets required to attach) to create their individual labels on-site without causing any dust, debris or noise or the need to consult external suppliers.
Philippe Contri, product manager at TE Connectivity, says, "With the new Panel Label solution we open the path for printing labels on-demand in industrial environments, enabling cost cuttings of 25 percent minimum. The labels are suitable for indoor and outdoor use and conform to the durability specifications of the UL969 Marking and Labeling standard."
Furthermore, the Panel Label is compatible with all of TE's thermal transfer printers and can be configured using the WinTotal software. By default, panels appear in white or silver but many other colors are available on request.
"By moving away from traditional metal or plastic plates, manufacturers gain higher flexibility and efficiency by being able to create their required labels independently on-site and at any time," Contri says.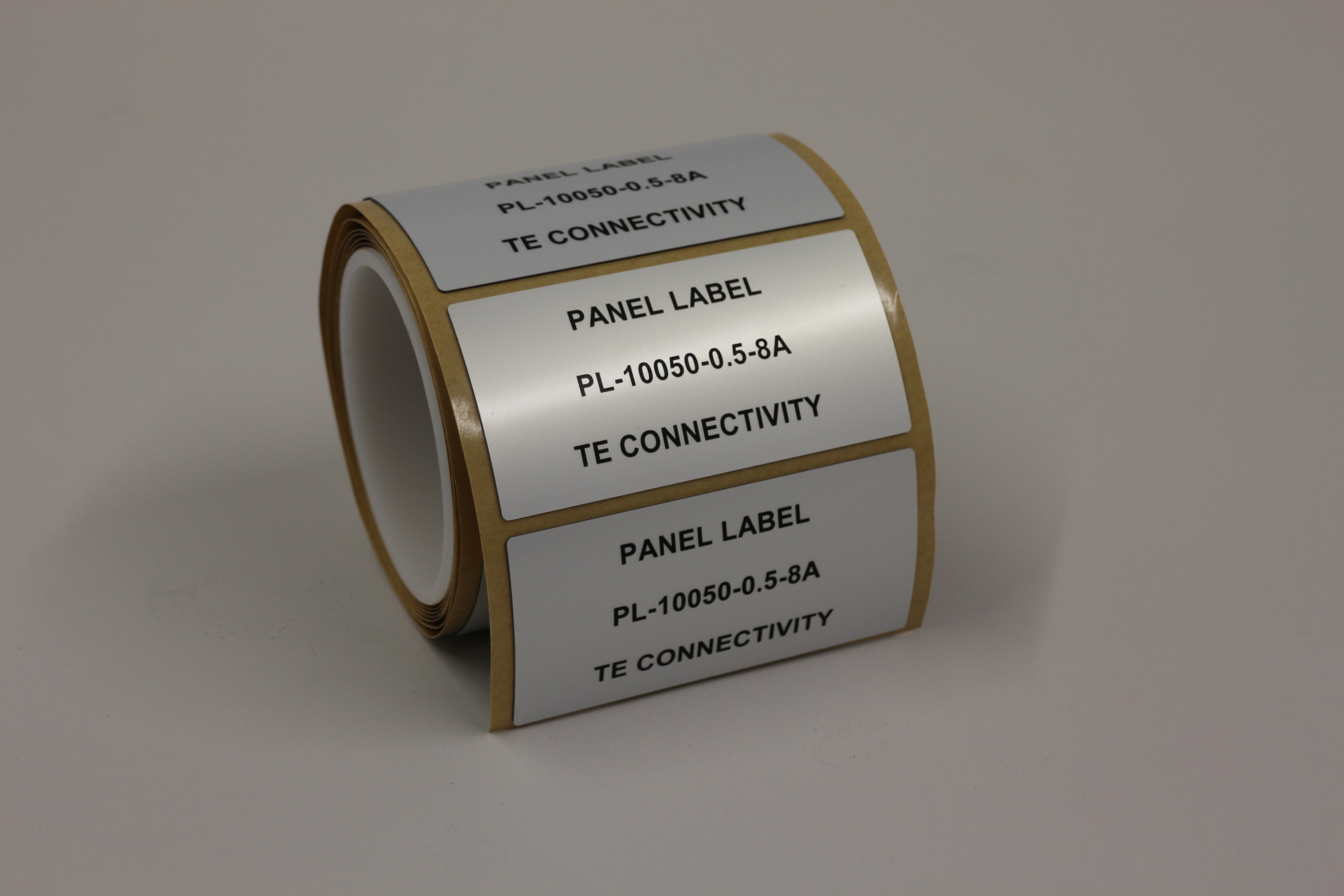 ---
Filed Under: Industrial automation
---