Foremost Electronics announces the introduction of 9 new emergency stop switches from the IDEC e-stop series. The new products include the IDEC XA, X6, XN1E/5E, XN4E, EU2B, FB1W, XW, HW and YW product ranges.
Emergency stop switches are required in virtually all markets, from industrial and process control, to medical applications, consumer, transportation and agriculture. IDEC's strength lies in its ability to develop products that meet the requirements of each different market with the latest innovations that exceed industry standards and certifications.
IDEC are manufacturers of high reliability push buttons and DIN-Rail power supplies. With their patents of 3rd generation safety technology the new range of emergency stop switches provide optimal safety by conforming to international approvals: UL, TUV, ATEX, CE, and CCC.
The 9 new series of emergency stop switches offer an exceptional range and include a very wide variety of options including: 3 plunger diameters (30, 40 and 60mm), 3 plunger colors (yellow, red and grey), the availability of Illuminated versions , 16, 22 and 30mm panel cut-outs, several methods of connection, 4 types of reset functions: twist, pull, both (when required) or key, reduced size and offer greater flexibility in the number of contacts, from 1 to 4 with normally open (NO) or normally closed (NC) variants.
Because user safety is vital, IDEC has developed two patented technologies that go beyond today's most stringent standards.
By reversing the position of the spring, the contact's relaxed state corresponds to its safety position (when contacts are open, the machine is at a standstill). The spring does not undergo any load once the plunger has been pressed down and as a result, all risks of malfunction are very significantly reduced, especially when the push-button has been damaged.
By using the safe brake action technology, the emergency stop is put in its safety position (contacts open) whenever the "On" button is not properly positioned, has been damaged or is detached. In this position, any risks resulting from poor installation or damage are completely avoided. This technology is especially useful in emergency stop switches that are in highly prominent positions or which have a detachable contact block and are more liable to be accidentally damaged.
Several of the new IDEC emergency stop switches are fitted with these innovations, including the XA, X6, XN1E/5E, XN4E, and XW.
Optional innovations are available for even more safety. On the XN4E series, padlock eyelets are provided so that emergency stop switches can be locked in their safety position and machines cannot be re-started whilst in use by other operators.
Several padlocks can be fitted at the same time, therefore allowing several operators to work safely on different areas of the installation at the same time, without fear that one can restart the machine before the others have finished and removed their padlocks.
Alan Vincent, Sales Director of Foremost, comments, "Emergency stop switches are one of the most important components and user controls in almost every piece of equipment used where operators or patients are present. They have to be easy to locate in all conditions and simple and failsafe to use. We are very pleased to be able to offer the market leading IDEC e-stop series which fits in well with our other HMI product ranges."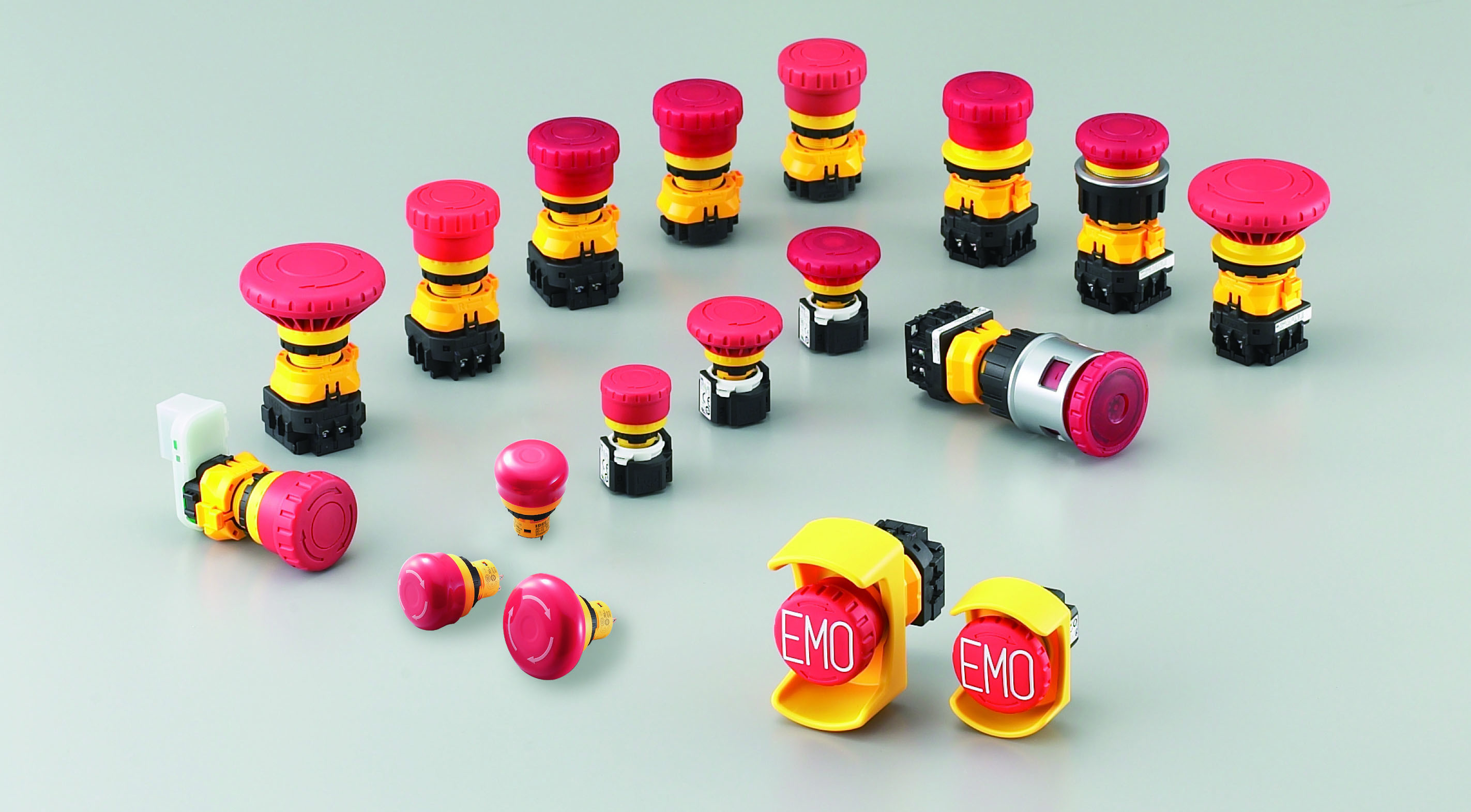 ---
Filed Under: Industrial automation
---