AttaBox® offers a wide-ranging selection of non-metallic enclosures in polycarbonate and fiberglass materials, featuring 12 full product lines encompassing over 800 part numbers and more than 30 configurations along with complementary thermal and standard accessories. To meet customer demand, AttaBox® has launched the Robroy Enclosures™ Accessories Guide for the enhancement of enclosures. The new Accessory Guide includes everything from the patented Pluggit!®, to the new thermal accessories such as heaters, thermostats, filters, and LED lighting.
AttaBox®'s team acknowledges that engineered modifications using accessories may become complex and are end-user specific; but these accessories were chosen specifically to compliment our enclosures for protection inside and out. Part numbers and their specifications are displayed in the new downloadable and hard copy literature which makes ordering Robroy Enclosure™ Accessories easy.
In addition, a new SolarGuard® brochure is now available in printed and downloadable format. SolarGuard® is a patented non-halogenated fiberglass formulation, that beats the effects of outdoor exposure while simultaneously providing chemical and flame resistance. SolarGuard®, in extensive comparison testing, outperformed other available SMC formulations by as much as 60 percent in the ability to retain its gloss and color after concentrated UV light exposure.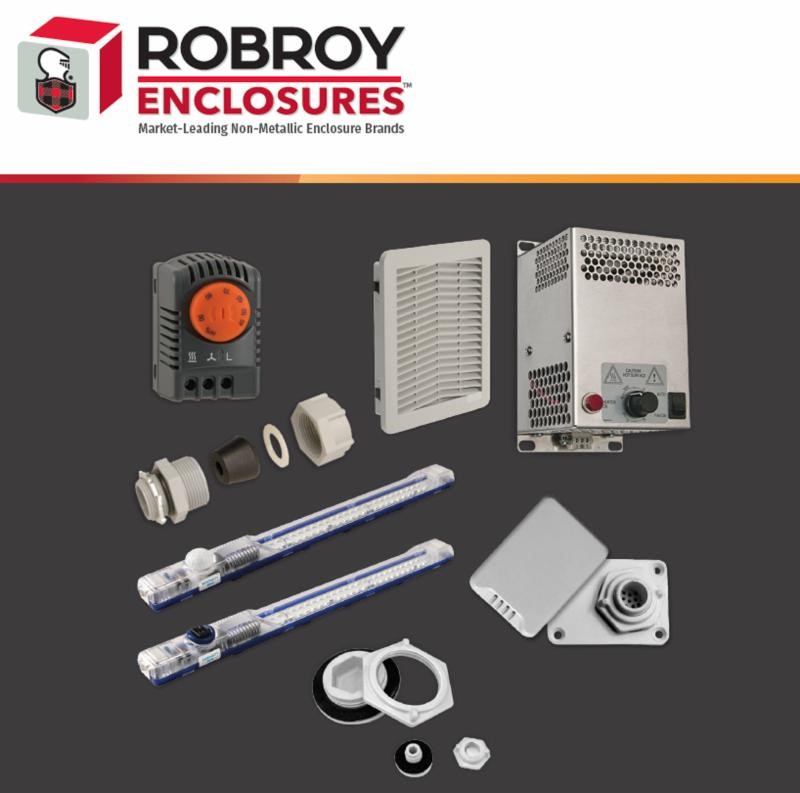 ---
Filed Under: Industrial automation
---