Attabox® Industrial Enclosures Freedom™ (FR) Series enclosures are developed for maximum design flexibility and pleasing aesthetics. These attractive, yet highly durable, fiberglass-reinforced polyester enclosures are ideal for diverse applications including high-end electronics, OEM housings, and conspicuous industrial applications—both indoors and out.
The Freedom series can be relied on for protection in corrosive environments where a full seal against the outside environment is critical and a watertight seal is a must.
A unique benefit of the feature-laden Freedom Series enclosures is the internal panel management system empowering the end user to select and use only the features required for their specific application—and to use every cubic inch of valuable internal enclosure space. The FreedomTM Series offers an additional feature of panel mounting in the cover for use as an operator interface in industrial equipment control stations.
Freedom Series Attributes
Available in two cover options: Opaque cover, Flush bonded window
Maximum visibility to raised panels and control devices
High temperature, flame retardant, non-corrosive environmental designs
Stands up to an exceptionally broad range of chemical exposures
Results in an environmentally-sealed environmentally sound space
High impact resistance
Non-metallic material prevents electrical shock
Solid construction in a lightweight design
UV resistance, featuring patented SolarGuard®, the best available protection against UV degradation
The new Attabox Industrial Enclosures Freedom Series is compliant with all industry standards for hose down water-tightness and corrosion resistance. This includes: UL and CSA Listed for NEMA Type 1, 3, 3R, 4, 4X, 12, 13, IEC 60529 IP66, Temperature Ranges from (-76°F to +274°F) (-60°C to +134°C), Flammability Rating UL94-5V, Self-Extinguishing, Non-Halogenated, Non-Flame Propagating, and NFPA No. 101 Flame Spread Class A (1).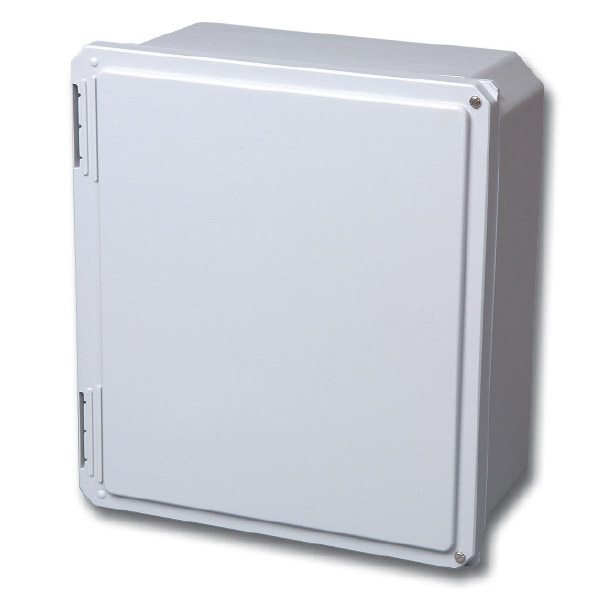 ---
Filed Under: Industrial automation
---