Amphenol Industrial Products Group has enhanced its Max M12 product line to include board level connectors that mate to a PCB board with straight or right angle solder pins. These new connectors are ideal for high speed data transmission devices found in harsh environments.
The Max M12 can easily transmit high-speed data in environments where there is high vibration, moisture, salt, dirt and debris. Applications include camera and communication systems on construction, mining and agricultural equipment. It can also be used in rail and mass transit communication systems and for ruggedized factory automation.
The field installable and repairable Max M12 offers discrete connections that seal in harsh environments without requiring overmolds. The Max M12 family of connectors is based on IEC 61076-2-101 and SAE J2839. They are backward compatible and can be mated with any standard M12 connector with the same indexing.
The in-line mate is housed in an HDM 12 EX impact resistant metal or plastic shell and both are available as 90° right angle or straight versions. The metal version is required for shielding. Both the 4- and 5-pin configurations are available with A, B, D and P polarity codes.
Key Features
New PCB mount terminals are available in straight or right angle solder pins
Endures extreme temperatures ranging from -55°C to 125°C
Current rating of 4 A
Can withstand 240 hours of salt spray
Ideal for high-speed data transmission connections found in harsh environments
Max M12 is rated to 4 A, and can withstand extreme temperatures ranging from -55°C to 125°C
Max M12 PCB header mates to an in-line that can withstand connector-to-cable retention forces of 444 N and contact retention forces to 110 N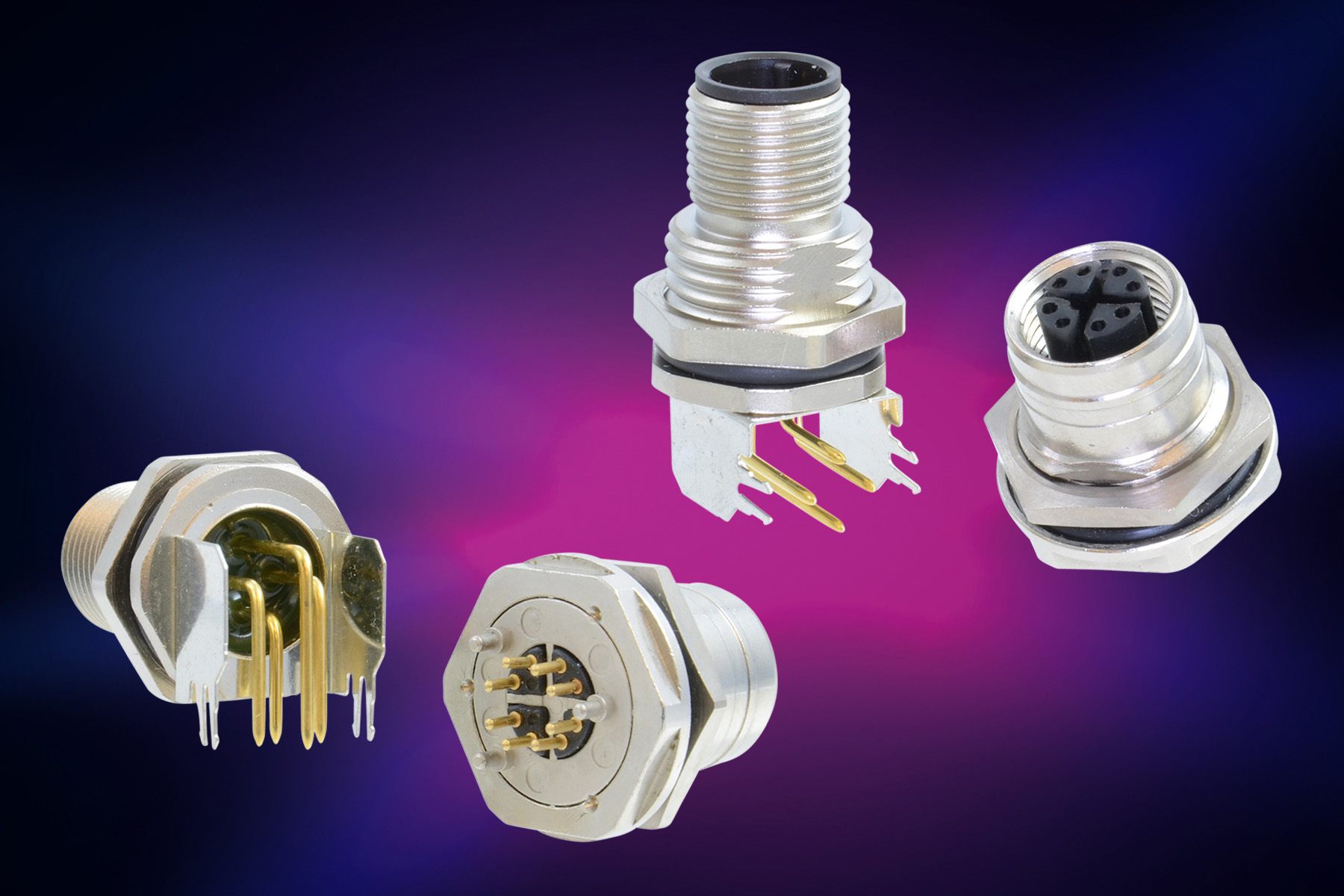 ---
Filed Under: Connectors (electrical) • crimp technologies, Materials • advanced
---