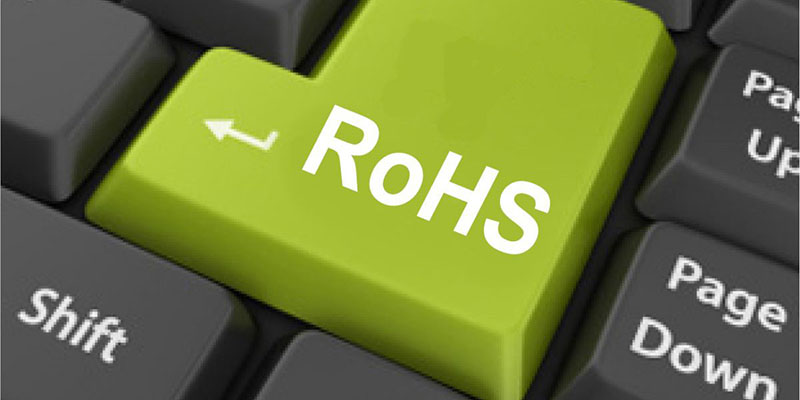 In order to keep a global manufacturing business going strong these days, it's imperative to meet the growing number of "green" regulations that are focused on sustainability.
From the Waste Electrical and Electronic Equipment (WEEE) Directive to the United States Conflict Minerals Directive as well as the European Union Directives of Restriction of Hazardous Substances (RoHS) and Registration, Evaluation, Authorization and Restriction of Chemicals (REACH), manufacturers must comply with a multitude of regulations that can have a major impact on their business processes and success.
The financial and technological requirements of these Directives alter the entire business strategy for electronic manufacturers. Going green and transitioning to a compliant organization requires investments of people, time and resources. The impact on manufacturers is massive and non-compliance can cost organizations millions of dollars.
The RoHS Directive, effective July 2006, applies to electrical and electronic products, and their component parts. This law requires the virtual elimination of certain heavy metals and halogens from electronic equipment which include: Lead (Pb), Cadmium (Cd), Mercury (Hg), Hexavalent chromium (Hex-Cr), Polybrominated biphenyls (PBB), and Polybrominated diphenyl ethers (PBDE).
RoHS 2, also known as RoHS Recast, came into effect in 2013. This directive introduces new CE marking and declaration of conformity requirements and also extends to all electrical and electronic equipment (EEE), including medical devices, monitoring and control instruments, and EEE products not covered under the previous RoHS categories.
The WEEE Directive, effective August 2005, aims to raise the level of recycling of electrical and electronic equipment (EEE) and encourages designers to create products with recycling in mind. RoHS supports this by reducing the amount of hazardous chemicals used in production.
REACH entered into force on June 1, 2007. REACH makes companies responsible for assessing and managing the risks posed by chemicals and providing appropriate safety information to their users.
To comply with the regulation, companies must identify and manage the risks linked to the substances they manufacture and market in the EU.
The Conflict Minerals disclosure requirements were more recently implemented in the United States with a pending regulation in the EU. This regulation requires certain (public) companies to disclose their use of conflict minerals (tantalum, tin, gold or tungsten) that originated in the Democratic Republic of the Congo (DRC) or an adjoining country if those minerals are necessary to the functionality or production of a product manufactured by those companies.
All of these regulations not only have the environment in common, they all require exceptional data and documentation management. Environmental regulations will continue to evolve as various countries initiate their own directives and existing regulations are revised. It is extremely important that manufacturers implement systems and processes that can adapt to this environmental movement.
The Cost of Compliance
Compliance with environmental directives can cost manufacturers in many ways. They are impacted by the cost to implement new processes in how they procure, design and manufacture products. They are also impacted by the cost of hefty fines and penalties if they are not compliant.
Organizations must consider factors such as the amount of product re-design efforts and additional data management required to track supplier product material. Many times this is a manual process where someone has to collect all of the vendor's datasheets and log the information.
Costly re-work can result from incorrect tracking of component information. The OEM, reseller or importer that violates the rules and regulations can incur severe penalties. These penalties may be as extreme as a complete product recall from the European Union markets or other regulated countries where product is shipped.
In order to prevent the regulations from becoming a major cost burden, manufacturers should prioritize investments to comply with current and future environmental directives. Managing this information in an electronic system can help save a manufacturer on resource and re-work costs.
Best Practices in Compliance
There are different schools of thought as to what electronic manufacturers should do to be compliant. Some recommend it should be approached at the manufacturing level while others recommend the senior management level.
In the end, the entire organization should be involved and executive support for implementing formal processes and technology is a must. However, efficient compliance management should begin at the design level.
In the case of RoHS compliance requirements, the contents of parts must be identified down to the material composition level. It is essential to classify component parts early in the design cycle to capture any issues up front.
Tracking RoHS data early on saves money in the manufacturing phase by ensuring that the engineers are equipped with information to design in items that are most appropriate for compliance.
Technology such as Product Lifecycle Management (PLM) software can detect issues early in the design cycle because it sits closer to the engineering/design space than other enterprise solutions that are more familiar with the manufacturing space. It provides engineers with all of the necessary compliance information so that they can make better design decisions up front.
Document management must be a part of any environmental compliance program. Documented proof of compliance will be needed or regulated geographies can bar entry. Authorities require that manufacturers properly maintain records of products by storing all compliance declarations/certificates associated to a part.
PLM solutions can support the variety of data that needs to be managed for any type of regulatory compliance. Everything from vendor certificates of compliance to vendor datasheets can be stored in a PLM system with the ability to easily aggregate this data for compliance reporting.
Manufacturer MRV Communications' Example
MRV Communications is a global supplier of packet and optical solutions and as such have a crucial need to track information for REACH compliance. Their initial method of managing that information using Excel spreadsheets brought about the chance for costly errors to occur.
They sought a solution to help meet and maintain compliance in a more efficient manner. As a central repository for all of their product information (Bill of Materials, engineering changes, product documentation and quality/CAPA processes), their PLM system became the go-to solution for managing their associated REACH data and documentation.
MRV is using PLM as their main library for all of their green/sustainability practices. They utilize the software to track and manage all of their supplier certifications.
Storing the compliance document at the individual manufacturer part level allows them to quickly and easily generate a package that identifies all of the REACH documents for every approved vendor.
Managing REACH information in the PLM system has allowed MRV to run reports on a moment's notice to verify that a supplier is current with their certifications. In addition, being able to upload a new document once and have all affected manufacturer part numbers updated has saved them from having to change over 31,000 records individually.
In Summary
In order to meet and maintain compliance, manufacturing companies will need to rely on software solutions that can ensure that information sharing and data classification is completely accurate and accessible to all product development parties.
Software solutions can support manufacturers' initiatives in successfully meeting compliance. PLM can alleviate the costs and pains of compliance by automating the data management process, enabling manufacturers to easily track, store and report pertinent information, and providing a solution that can adjust to meet the requirements of new and evolving environmental directives.
---
Filed Under: Industry regulations
---