Innovia Technology is working on using big data in a new way. In order to illustrate how the Internet of Things can be used to enable greener, more efficient cities, they've created an imagined "smart city" of connected "things."
Innovia is an "innovation consultation" company, looking to help companies change the way they work using system-level planning, concept development, and technology roadmaps.
Their city of the future uses "ambient intelligence," sensors around the environment which companies can use to process data from a variety of sources at the same time. To leverage this, Innovia has created what they call their Ambient Intelligence Canvas, a thought experiment that can be used for assessing how the IoT affects a company's value chain.
Like many companies, Innovia is trying to find a niche in the world of rideshare business models. "Successful organisations are those that are prepared to share data with partners; it is this collaborative economy that underpins the new business models pioneered by companies such as Uber, Zipcar and AirBnB, and provides a taste of the tapestry of new services that will make up tomorrow's Smart Cities," he said.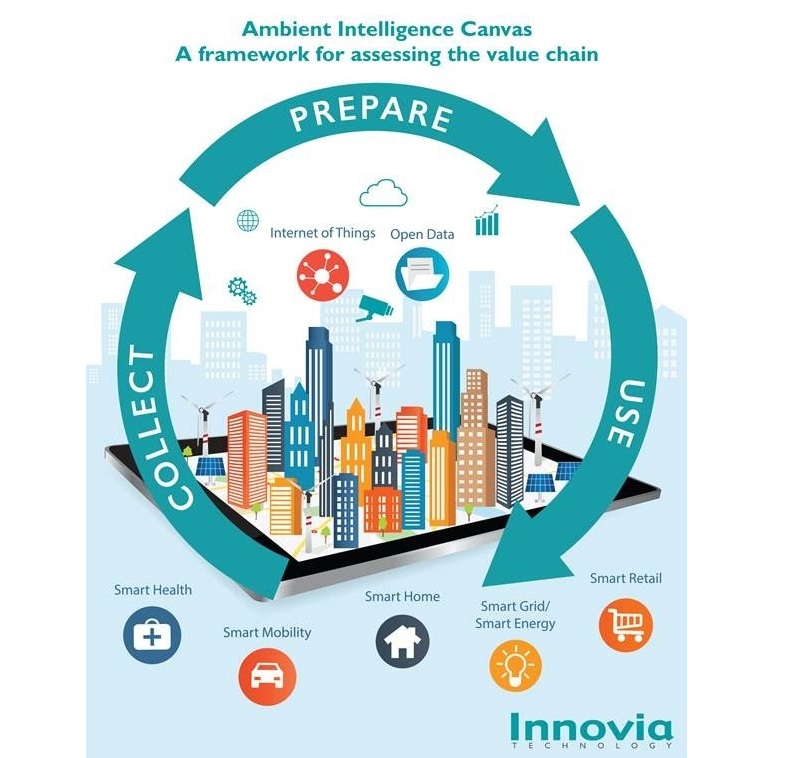 The smart city they envision for the year 2025 is low-carbon and highly connected, with intelligent networks that respond to traffic jams, construction work, and long-term plans. Buildings are primed for saving energy with sparing use of electric light and HV/AC. Innovia studied companies currently using big data in order to determine what did and did not work for them.
Among their findings include that the person providing the data to an IoT device is often also the end user, which means that the IoT provides an innate reward to the user for providing accurate data. The value of the IoT comes not in a quick monetary turnaround, but after the interconnected sensors are up and running. The definition of owning data may change as more companies collaborate and share data gathered by co-owned IoT devices.
Their city of the future is the ultimate extension of the rideshare idea, with "home deliveries shared between companies who plan to be in the area," but is this really feasible? Innovia thinks so – they presented their Ambient Intelligent Canvas on April 26.
---
Filed Under: M2M (machine to machine)
---