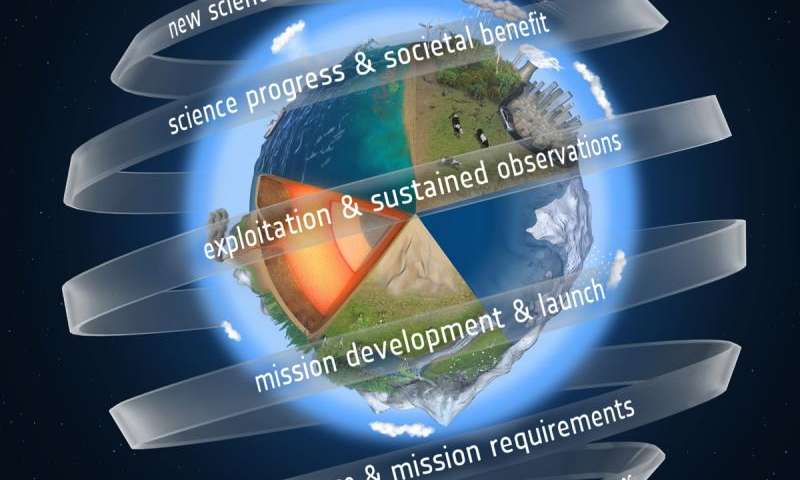 The European Space Agency (ESA) has announced a new proposal for the ninth Explorer satellite mission from scientists that observe the Earth.
Under the initiative, ESA is requesting entries to be submitted by scientists related to the field of earth observation for the next possible Earth explorer satellite mission.
The agency has currently selected eight explorer missions under the category and preparation is ongoing for the ninth mission.
The ninth mission is expected to be launched by 2024.
The mission is designed to use new techniques to measure, explore and understand different aspects of the Earth system.
Under the new Earth observation science strategy of ESA, entries should be able to deal with important scientific questions, which will have a direct impact on societal issues in the future.
The mission will address issues such as availability of food, water, energy and resources, health, risk of disaster and climate change.
It should also include scientific excellence and innovative technology.
The initial entries for the ninth mission should be sent to ESA by February next year.
ESA, under its living planet programme, has been carrying out Earth Explorer missions with an aim to provide insights on the atmosphere, biosphere, hydrosphere, cryosphere and the interior of the Earth.
ESA expects to finalise the Earth Explorer 8 mission by this month. The mission includes two concepts, which are the CarbonSat and Fluorescence Explorer missions.
The CarbonSat mission will focus on verifying the global distribution of two greenhouse gases carbon dioxide and methane in the atmosphere and Fluorescence Explorer mission will evaluate the map of global vegetation fluorescence.
After consultation, the subject will be selected to be built as ESA's next Earth Explorer satellite, and will be used in the Explorer 8 mission.
---
Filed Under: Aerospace + defense
---