In case you needed wall art to spruce up your tactical-themed living room.
A new infographic (available in poster form here) showcases, to scale, every active combat vehicle of the U.S. military. And what an impressive array of undaunted, armored fighting prowess it is.
The graphic separates the 180 vehicles by air, land/amphibious, and sea, further delineating them in terms of their purpose and noting the military service branches that utilize them.
The chart incorporates everything—from aircraft carriers, to stealth bombers, to the small, robotic 110 FirstLook (which looks more like something out of Wall-E than a superpower's fighting force).
Have a gander, and I apologize in advance if you look up at the clock and, suddenly, three hours have gone by.
(For the highest resolution, click here.)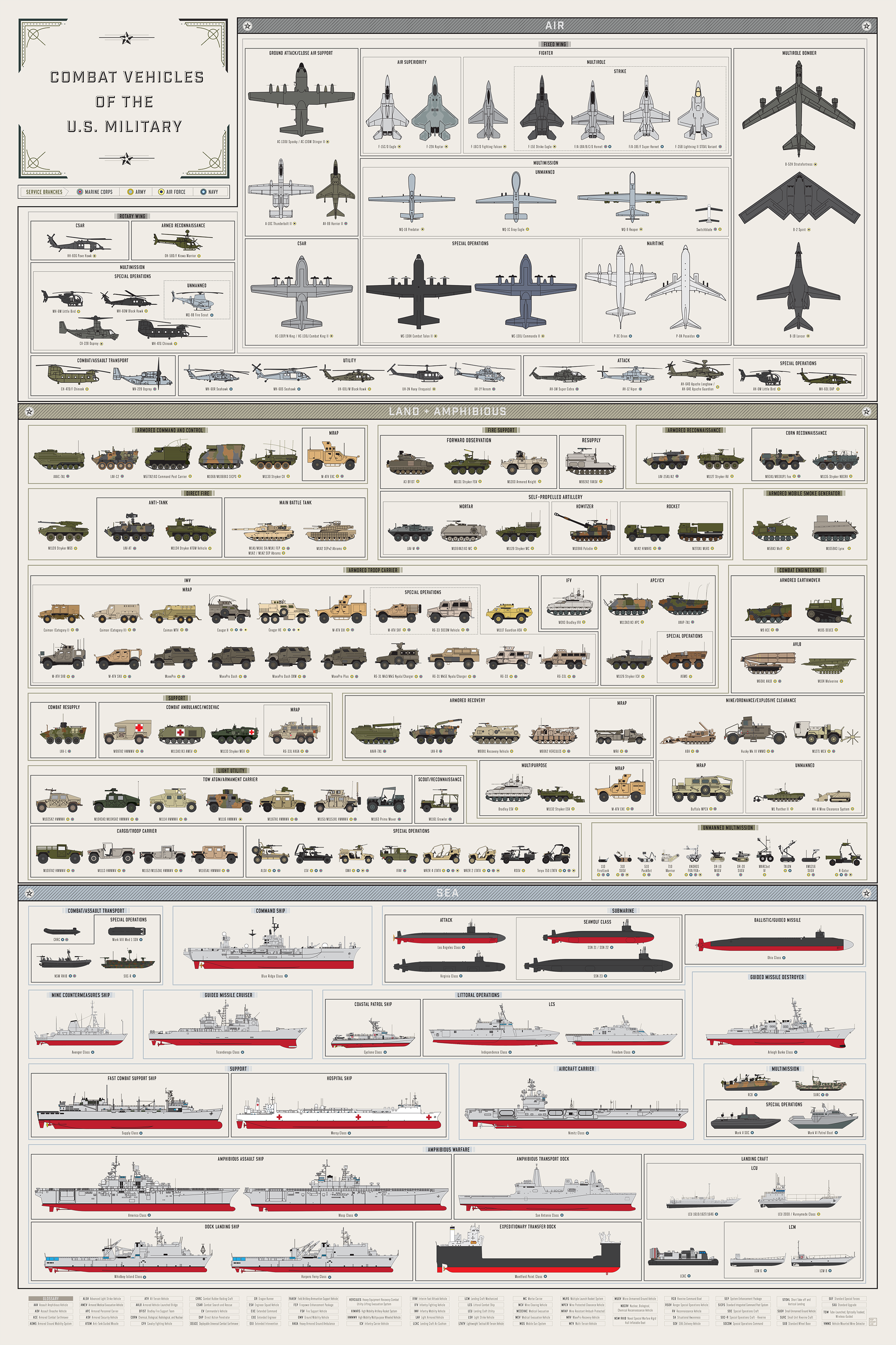 ---
Filed Under: Aerospace + defense
---