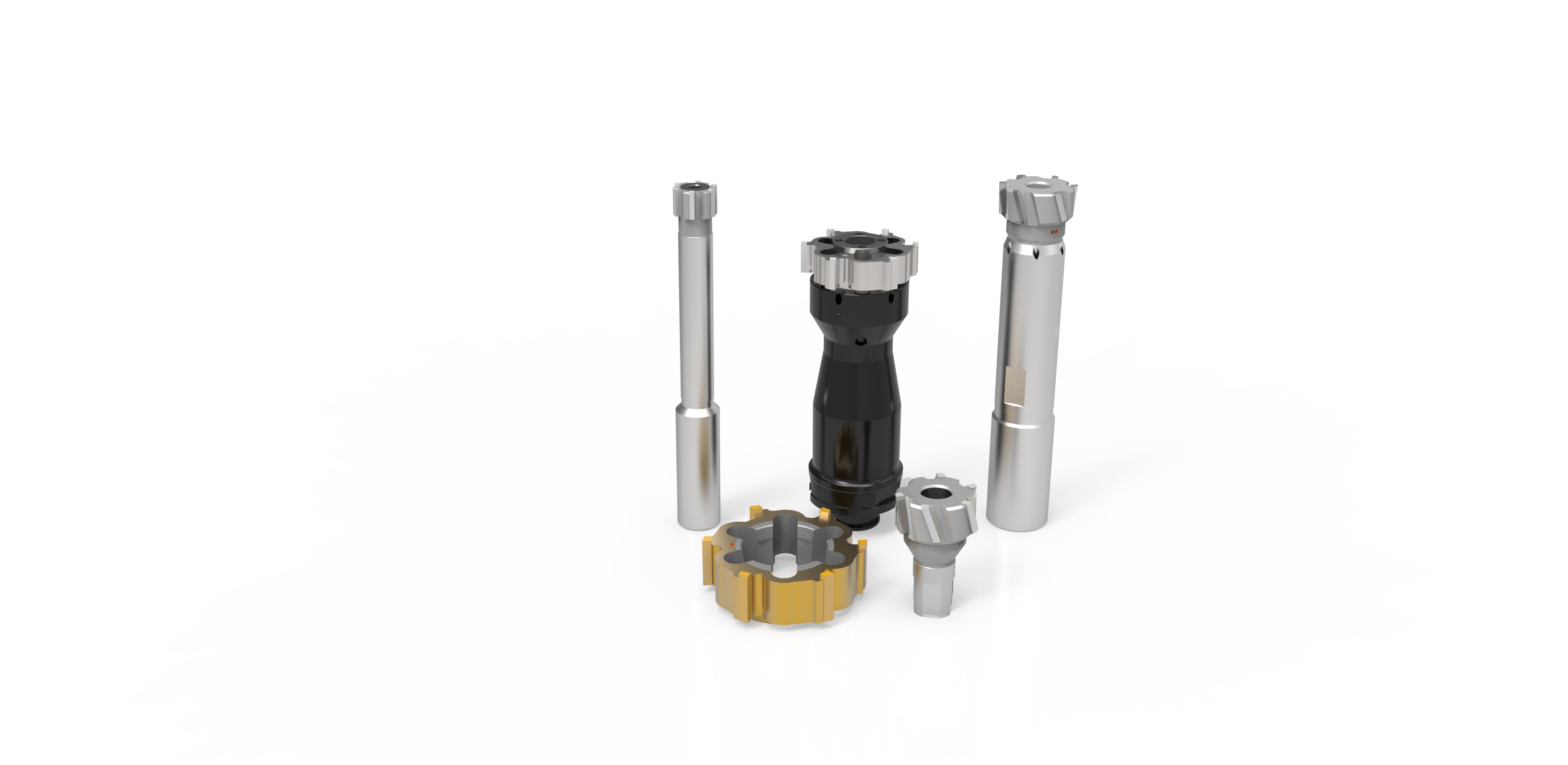 Allied Machine & Engineering Corp, a leading manufacturer of holemaking and finishing tooling systems, offers a complete range of ALVAN expandable precision reamers, the ideal tool for high volume production wherever high quality, tight tolerances, or superior finish is critical. The ALVAN line is available through an exclusive supply agreement with S.C.A.M.I., an Italy-based maker of high quality precision reamers. Allied has a large team of in-house application engineers to help select the right product for specific applications, and can customize their reamers through a variety of geometries, substrates, and coatings.
The ALVAN reamers are an especially good choice where high precision is needed, like those used in such gun manufacturing applications as gun barrels, receivers, and site mounts. The reamers are also widely used in aerospace, where they offer the right geometry for use on composites and high-temperature alloys.
Key Features
carbide, cermet, polycrystalline diamond (PCD), and cubic boron nitride (CBN) cutting edges
diameter sizes from 0.228 inch to 7.898 inch (5.8mm to 200.6mm)
a wide variety of different lead angles
available in three styles: monobloc, ring, and replaceable head
expandable design used for adjustment due to wear, enabling users to obtain and maintain tighter tolerances
ring style expands up to 4 percent of the diameter
the monobloc and replaceable head style expands up to 1 percent of the diameter
replaceable head style reamer available in either expanding or fixed diameter options.
For more information, contact:
Allied Machine & Engineering Corp
---
Filed Under: Rapid prototyping
---