With increased air traffic and demands for supersonic speeds, communities near airports are dealing with escalating noise. To help remedy this, NASA's Commercial Supersonic Technology (CST) project aims to reduce the noise of future aircraft.
"The Commercial Supersonic Technology (CST) Project focuses on sonic boom reduction methods and approaches. The project's scope includes design tools for vehicles with low sonic boom, and defines the necessary approaches and techniques for objectively assessing the levels of sonic boom acceptable to communities living in the vicinity of future commercial supersonic flight paths," according to NASA.
CST will also research key areas of supersonic flight, including energy efficiency and reducing emitted air pollutants.
In Cleveland, acoustic experts at NASA's Glenn Research Center used the Aero-Acoustic Propulsion Laboratory (AAPL) to finish assessing a small-scale model of a Learjet engine exhaust.
"This recent test succeeded in creating a simulated environment which closely matched flight tests, and the results provide us with a unique opportunity to investigate how well noise levels produced in the lab can be compared with flight test noise data," says Research Engineer Dennis Huff.
The image below takes a look inside the AAPL. The light blue, curved structure spanning the top of the dome holds a series of microphones, which helps with noise measurements and flyover simulations. During tests, it's important to open the darker blue door to the right of the photo to exhaust the air from the jet.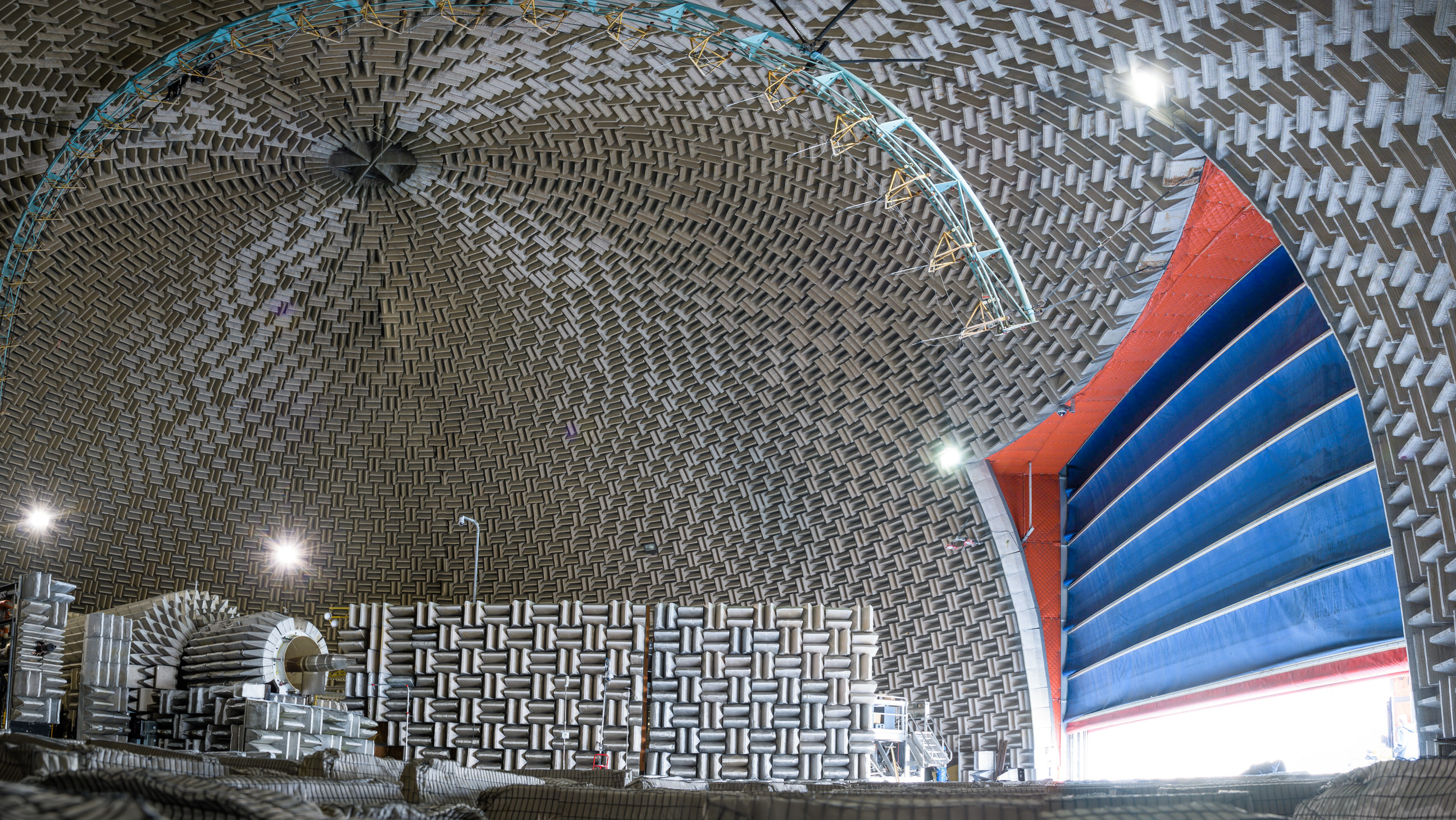 ---
Filed Under: Aerospace + defense
---