Last night, I watched the new Batman v Superman: Dawn of Justice film, which features Gotham's caped crusader taking on the invincible, hair-always-in-place Man of Steel. (No spoilers on who wins—or if Superman's hair gets tussled in the process. Promise.)
Renowned astrophysicist Neil de Grasse Tyson appears (as himself) in the movie, discussing on a major news network the implications of Superman as a deified, answers-to-nobody power. This, along with the voices of other skeptics, is spliced effectively into a montage of Superman performing heroic deeds—lending a dark, rather unsettling undercurrent to the scene.
But in turns out Tyson (as himself) (and in our own universe) is Team Superman.
In fact, according to Scientific American, Tyson worked with DC Comics to pinpoint a "real" location for Superman's fictional home planet, Krypton—settling on LHS 2520, an M3.5 red dwarf star located 27.1 light-years from Earth in the southern constellation, Corvus. Compared to our own Sun, LHS 2520 has about a third of the mass, a quarter of the diameter, half the temperature, and one percent of the brightness.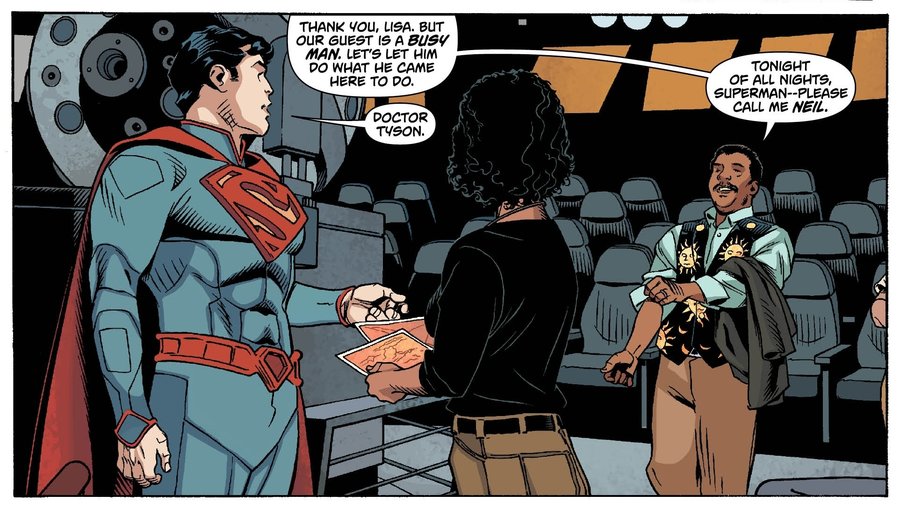 So, could an Earth-like Krypton feasibly orbit this star? Or was Tyson's choice based, cleverly, on the fact that Corvus translates to the "Crow"— Clark Kent's Smallville, Kansas high school mascot?
According to UK-based physicist and science broadcaster Dr. Martin Archer, LHS 2520's 27.1 light-year distance was calculated using photometric methods, or the notion that we can calculate how far away a star is by measuring its brightness—excluding, however, variables such as cosmic dust that could impact accuracy. (Using the parallax method, scientists have since calculated that LHS 2520 is much farther away—about 42 light-years.)
To effectively hunt for stars that could support Earth-like exoplanets (Kryptonian or otherwise), scientists should utilize high-accuracy radial velocity methods (i.e., the Doppler technique), which measures the slight movement a star makes when it responds to the gravitational pull of an orbiting planet.
So where does that leave Krypton?
It's a safe bet, in terms of the numbers, that it orbits one of the other red dwarfs (which, in terms of star-type, make up 75 percent of the stars in the universe). Further, these stars can last for trillions of years, allowing plenty of time for life to survive and evolve. Scientists have confirmed the existence of 23 red dwarf stars within 50 light-years that have either confirmed or candidate exoplanets, and between four and eight have planets within the habitable zone.
This is where scientists are now setting their interstellar sights.
The Pale Red Dot campaign, for example, is currently searching for Earth-like planets around our solar system's red dwarf neighbor, Proxima Centauri, while the CARMENES project will be observing some 300 red dwarf stars over the next three years.
As NASA's recent Kepler mission demonstrates, the hunt for exoplanets is on. Of course, your guess is as good as mine if it ends up being inhabited by a civilization of super-beings. Though the chances are slim, it is a possibility.
On an unrelated note: anyone know any billionaires?
---
Filed Under: Aerospace + defense
---