London's Underground, the oldest subterranean train system in the world, carries approximately one billion passengers each year. Built in the late 1800s, the long tunnels were not built for optimum fire safety by today's standards. Long sections of the tunnels were designed without exits and it would be cost prohibitive to renovate them. As a result, if a fire began in one of the deep tunnels, smoke and fumes could overwhelm passengers who would have no easy means of escape.

The London Underground was the first underground railway to operate electric trains.
Because so many people use the Tube every day, extreme precautions are taken to prevent the occurrence of fire, smoke, and toxic vapors which is why the system's standards for low smoke and toxicity are among the most stringent of any rail system in the world. In addition, the railway industry has exacting requirements for cables that are used in both infrastructure (tunnels), as well as rolling stock (trains). These requirements cover underground trains, railways, subways, trams, and mass rapid-transit propulsion equipment. Safety is the critical issue. Smoke and fume levels deemed safe are specified by the railway industry in a variety of regulations.
PolyOne became aware of a market demand among cable producers for a flame-retardant, low-smoke and fume, zero halogen (LSFOH) compound for railway cables that would meet the London Underground BS6853 requirements for low smoke and low toxicity while providing resistance to mineral oil (IRM 903). PolyOne offers several LSFOH cable jacketing and sheathing products and the cables are used in a variety of markets such as transportation, fiber optics, and solar photovoltaics.
The company developed two new compounds – ECCOH 5803 and ECCOH 5806. They are LSFOH compounds that meet the low smoke and toxicity requirements and mineral oil resistance withstanding IRM 903 for seven days at 100°C.

PolyOne developed two new flame retardant compounds for railway cable suppliers. The products meet stringent requirements for low smoke and toxicity while providing resistance to mineral oil.
By replacing traditional cable materials with these compounds, suppliers are able to introduce safer and better quality railway cable products. These compounds can be applied to railway cables for infrastructure and rolling stock. The materials do not require any pre-drying prior to processing so suppliers can trim manufacturing costs.
Advantages of ECCOH 5803 and 5806 include:
• Highly flame retardant
• No acid gas emissions during a fire due to halogen-free chemistry
• Mineral oil resistance at high temperature (IRM 903 7d at 100°C)
• Wide operating temperature from -40°C up to 120°C
• Weatherability testing indicates 20-year UV resistance
• Can be cross-linked via dry silane or e-beam technology to achieve higher temperature resistance.
Discuss this on the Engineering Exchange: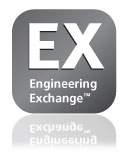 PolyOne Corporation
www.polyone.com
::Design World::

---
Filed Under: Cables + cable management, Materials • advanced, Safety systems + components
---