Earlier this week Dassault Systèmes officially launched SOLIDWORKS 2016 at an event held for customers, media, and executives, at the Edward Kennedy Institute in Boston, MA.
The updated software claims more than 600 new features, 90 percent of which were driven by customer feedback – specifically the want for improved reliability, speed, responsiveness, and flexability.
"Our passion is to make very difficult problems easier to solve … to help you make things happen," said SOLIDWORKS CEO, Gian Paolo Bassi.
Some of the new enhancements include the ability to flatten any surface, create high quality images, and easily access commands.
Bassi also demonstrated SOLIDWORKS Online, a new option to access the software in the cloud. "We want to lower the barrier of access," said Bassi, before accessing the software online via a Chromebook (a device which he jokes can barely check email).
Kishore Boyalakuntla, SOLIDWORKS senior director of product management also commented on the new offering, saying he had to pinch himself after performing simulations on the online addition because there was zero lag. "SOLIDWORKS is an innovation platform, not a software product," he added.
This idea was a theme throughout the entire event, as Bassi also stressed the importance of focusing on design, not CAD, and several other enhancements were added to help users do this. Specifically, a 90 second improvement in mouse travel from the 2015 version.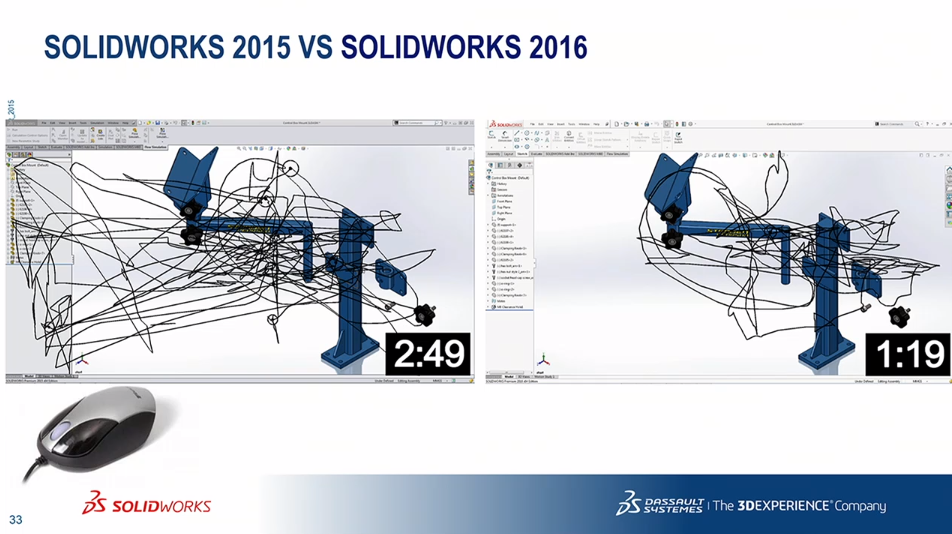 Another big change includes a new user interface (UI) which was driven by new display technology (i.e. 4K, etc.). The new UI is even optimized for the visually impaired and colorblind.
For more information, visit www.solidworks.com/launch.
---
Filed Under: Rapid prototyping
---