The original Onak "origami" canoe could easily unpack and assemble at any water site, and seat up to three people. Now, Onak 2.0 offers a similar experience, but comes with a few updated moderations, according to New Atlas.
When the Onak is in full-size and ready for paddling, it measures 183 by 33.5 inches and sits deeper in the water than an inflatable canoe.
The canoe is created from Honeycomb-Curv Polypropylene, a material that is reported to be fully recyclable when it reaches the end of its usable life. Onak reports the material is both light and stiff, and is even stronger than aluminum, which is traditionally used in canoe designs.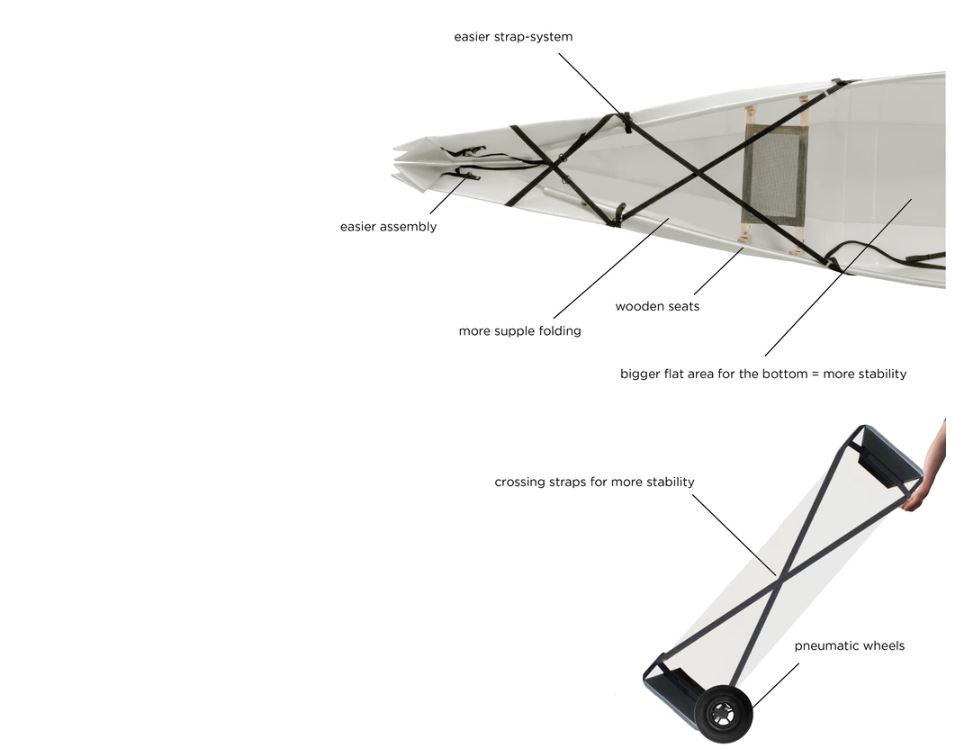 Although the assemble time is slightly longer with Onak 2.0, the strap system to pull the canoe together has been improved. The set-up takes about 15 minutes, but the pulley strap system requires less physical effort. Additionally, the middle part of the canoe is now larger and comes with two click-in wooden seats. Overall, Onak 2.0 can support up to 551 lb.
The transport trolley to take the canoe from place to place has been redesigned with rust-free, no bearings pneumatic wheels and crossing straps.
If the Onak 2.0 launch goes as planned, it will be available in April 2019.
---
Filed Under: Rapid prototyping
---