Advantech's IIoT Automation Group is pleased to announce its FPM series of modular industrial monitors aimed at factory automation and IIoT infrastructure applications.
Designed to enable efficient operation and precise communication between operators and machines, the FPM monitors feature a modular design, an industrial-grade full HD TFT LED LCD that supports for both 4:3 and 16:9 aspect ratios and is equipped with projected capacitive (P-CAP) touch control, RS-232 and USB interfaces, and diverse video I/O, including VGA and DVI-D ports.
The modular design enables systems integrators to interchangeably combine the display monitors and PC modules into diverse configurations according to specific applications needs. Users can also easily upgrade the core computing module and/or increase the display size without needing to send the whole system off-site for reconfiguration. Moreover, when equipped with Advantech's optional iLink technology, the FPM modular series can support real-time, long-distance (up to 100m) data and video transmissions to a single client or multiple (up to four) clients in clone mode.
The FPM modular series also feature Advantech's patented picture-in-picture (PiP) technology that allows them to be integrated with two box PCs for simultaneous dual display and dual input control capabilities. Additionally, the die-cast magnesium alloy front panel is embedded with Wi-Fi/NFC antenna for rapid signal recognition and ergonomic control. The incredible flexibility offers numerous performance and cost-saving advantages, including easy repairs/maintenance, cost-effective upgrades, and reduced total cost of ownership.
With Advantech's FPM modular series, you can mix and match by building your own configuration with your choice of any FPM-DXX screen and adding the FPM-B7XX computing box along with FPM-M7XX-XXXX interface modules.
Advantech's modular series are available for order now.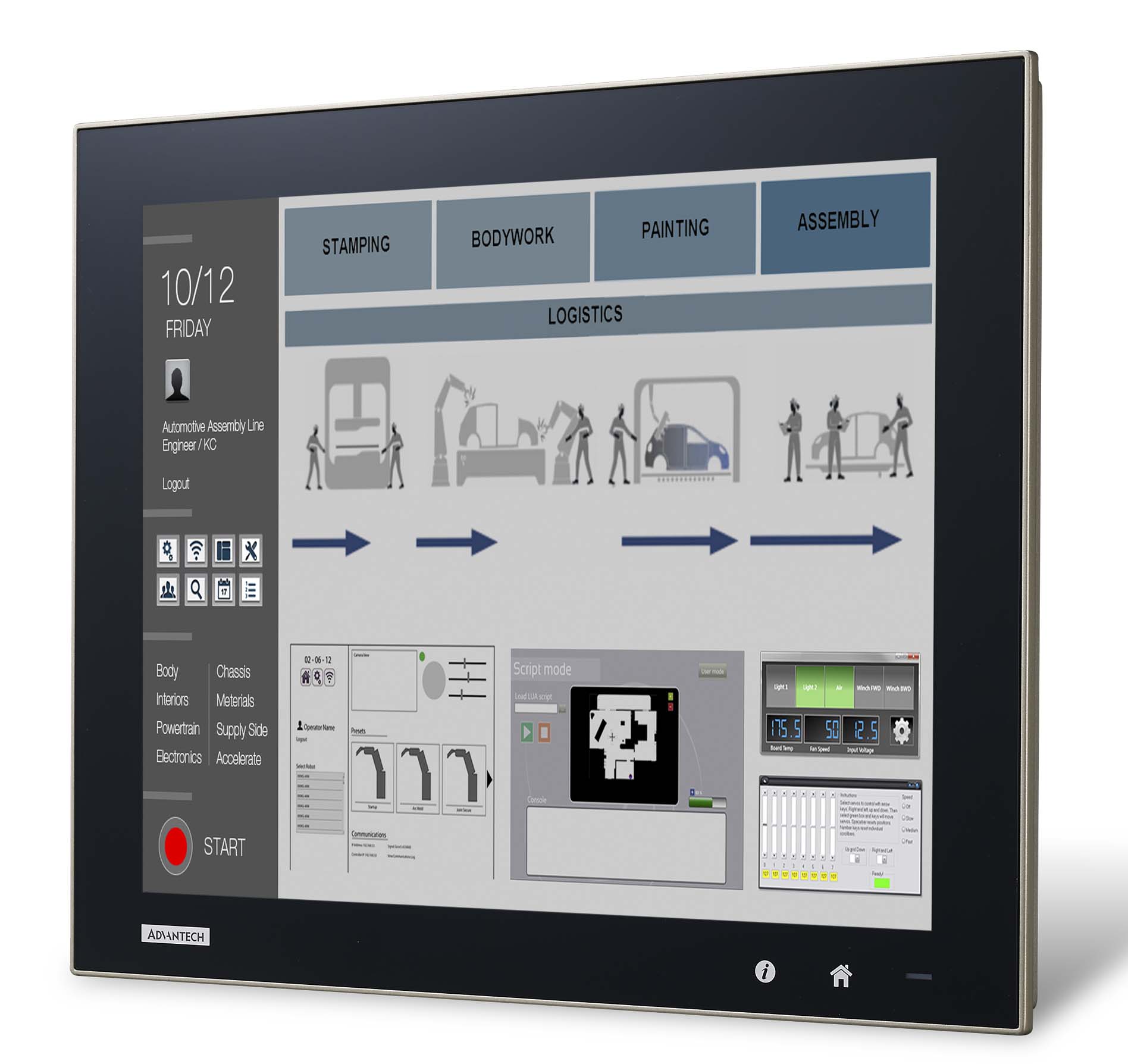 ---
Filed Under: Industrial automation
---