Workers recently began installing the first of more than 7,500 public hubs in New York City offering free, gigabit WiFi access (which boasts speeds 20 times faster than average broadband).
The first hub was spotted outside a Starbucks at 15th Street and 3rd Avenue, near Union Square.
Another 500 hubs will be installed by mid-July.
The project, LinkNYC, which was first announced in November 2014, is an update to the standard phone booth, emerging from Mayor Bloomberg's Reinvent Payphones design challenge. Each hub will include free phone calls, USB charging ports, touchscreen web browsing, and two 55-inch ad displays.
LinkNYC is projected to rake in more than $500 million in revenue for the city over the next 12 years.
The company behind the project, Intersection, was launched by Google-owned Sidewalk Labs and incorporates former LinkNYC investors, Control Group and Titan.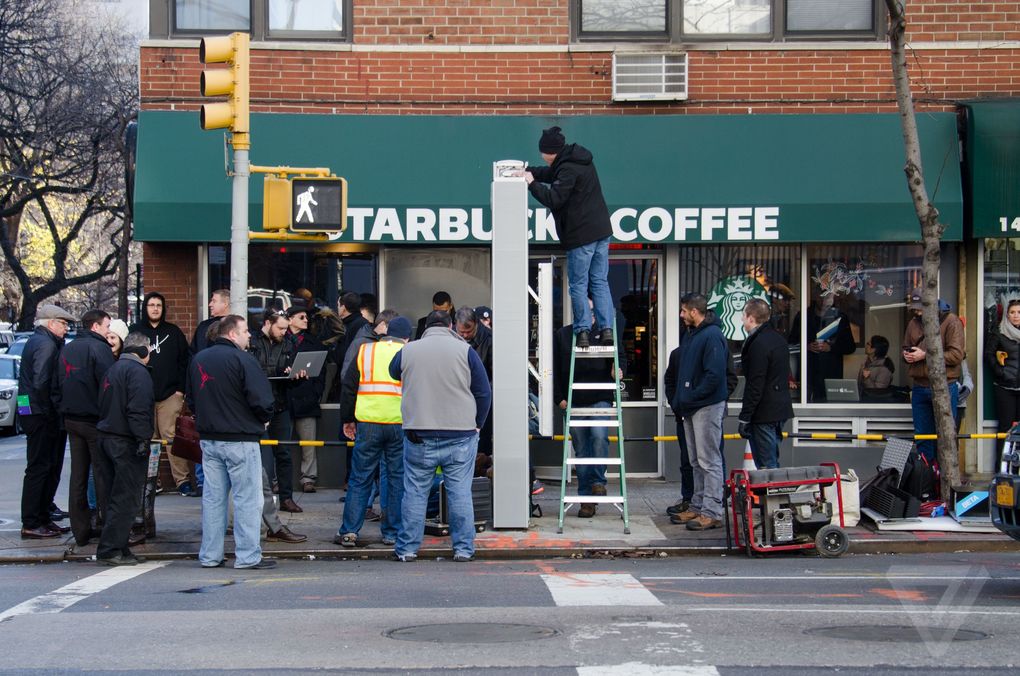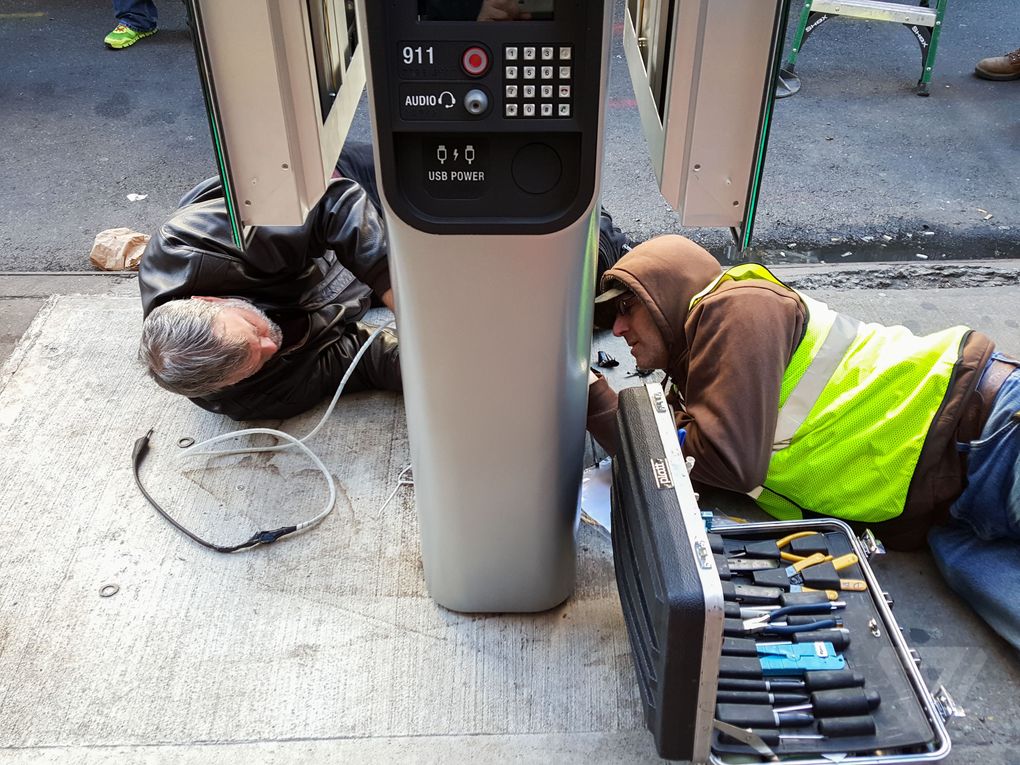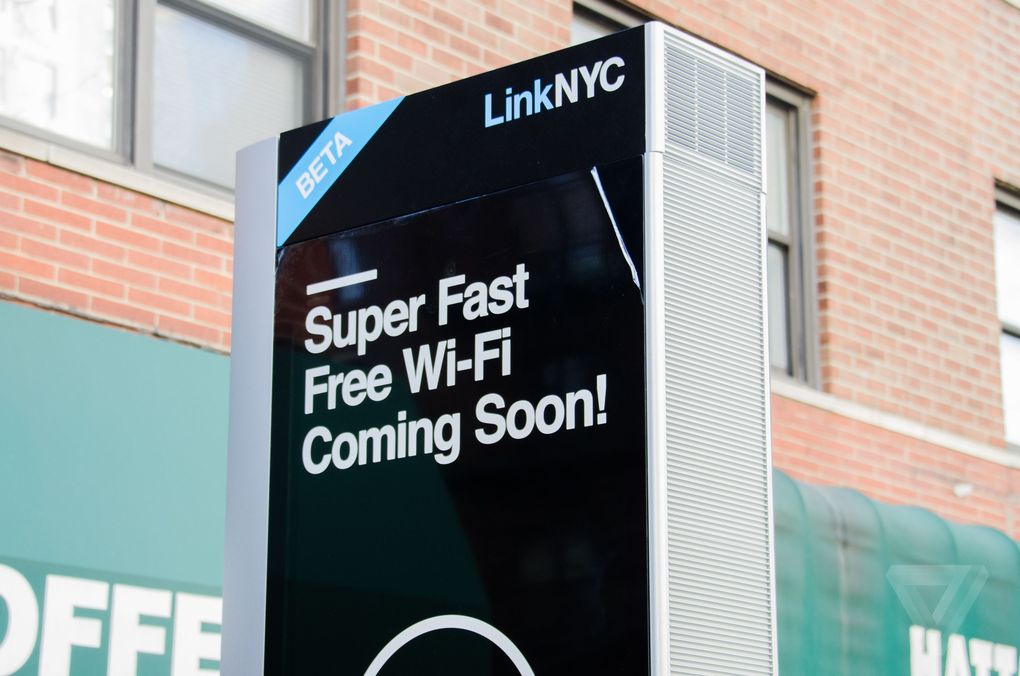 ---
Filed Under: M2M (machine to machine)
---