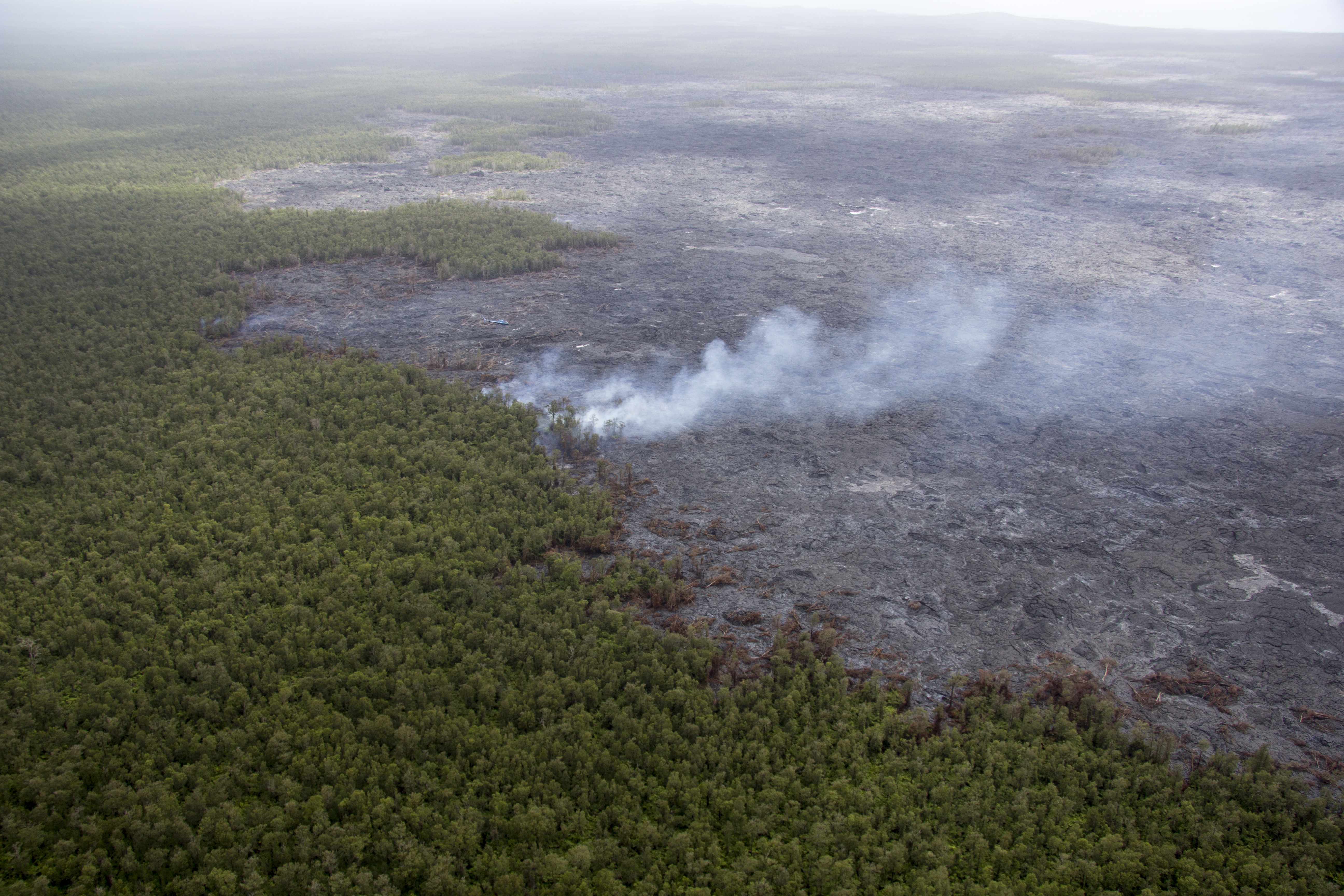 When it comes to design engineering, we talk a lot about harsh environments. The typical places where this conversation really resonates is engineers working on components for oil rigs, anything for the military, many industrial environments, and any job that's going to require a seriously hardy component.
Those environments are harsh, but they're probably not quite as harsh as an active volcano, which can reach up to 2100 degrees Fahrenheit.
(Editor's Note: Why don't we have robots to do this? This seems like a good use of a heat-resistant robot.)
But for the geologists at the Hawaiian Volcano Observatory, run by the United State Geological Survey, it's just another day on the job. It probably makes the air conditioning/heat war you're having in your office seem pretty silly.
These guys and gals are responsible for collecting samples from some of the most dangerous environments on the planet.
They start by locating a prime lobe. It's important that the lobe where the sample is collected is not surrounded by other lobes that might mess up the sample. The researchers use a geologist's rock hammer to break the thin crust and collect enough of the lava to fill a sample container. Then it's placed in a cold bucket of water to prevent further crystallization of the sample. The whole thing is sent off for geochemical analysis.
This particular sample was collected from scattered breakouts northeast of Puʻu ʻŌʻō from Kīlauea, an active shield volcano. In fact, it's the most active volcano of the five in the islands.
The geologists track lava flow–at this point there is no threat to communities–and put up daily updates.
It's just like that game "The Floor Is Lava" you played as a kid except everything is lava and everything is trying to kill you.
Happy lava hunting.
---
Filed Under: Industry regulations
---