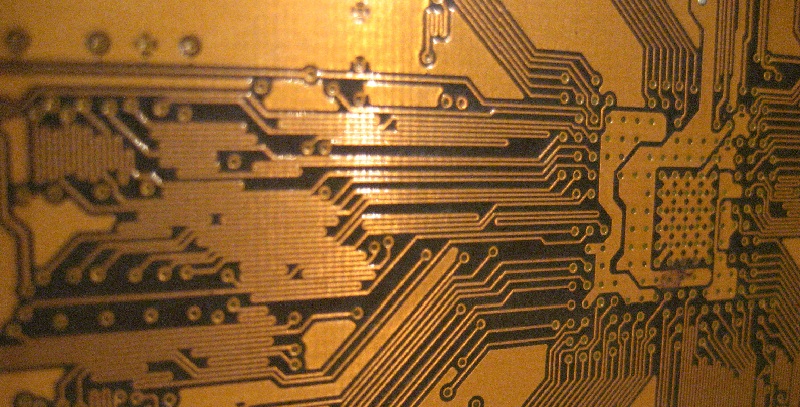 The Internet of Things and machine-to-machine communication are becoming more and more central to manufacturing and industry. An entire subcategory, Industry 4.0 or the Industry IoT, has emerged as people work to increase efficiency and safety in factories through the use of connected sensors.
Panelists from Texas Instruments, MIT, the Harting Technology Group, and software provider LogMeIn spoke on Sept. 30 about the way their industries are utilizing the IoT and researching the next big discovery.
At present, said Tomas Palacios, a professor in the Department of Electrical Engineering and Computer Science at MIT, students at universities understand that working with the IoT represents a change in the connectivity and hardware industries. Where five years ago students felt that these industries were stagnating, new connectors and networking have made them innovative again.
MIT researchers think in terms of a five to 15-year timeframe when trying to identify new opportunities, he said. Some of those opportunities have as a critical element a collaboration with industry, in which companies can tell academic researchers what exactly customers are looking for.
The other panelists talked about this need for collaboration as well. Senior Xively Integration Engineer Calum Barnes of LogMeIn, Texas Instruments Chief Technology Officer Dr. Ahmad Bahai, and Harting President and CEO Dr. Frank Brode weighed in, moderated by Jon DeSouza, president and CEO of Harting North America, and Nancy Friedrich, executive director of content and user engagement at Penton Media.
Both the industry and consumer markets are heading toward a future in which every object is connected, Tomas said. For harsh manufacturing conditions, the key is making sure that components such as microcontrollers can work in extreme environments. Miniaturizing power management will be another essential step.
Factories today already use very rugged sensors connecting machines to electronics, Bahai said. He predicts that, in the future, more embedded sensors will be placed on top of or inside chips. Then, additional circuits can be built around the sensors in order to collect more, and more meaningful, data from the sensor.
In order to create better sensors, power management must be both miniaturized and optimized.
"My feeling is that we are going to have different kinds of energy harvesting systems in a given node, while we will have a single power management chip that will take the energy from all those different energy harvesters and charge the battery, do the battery management, charge the electronics [etc.]," said Tomas.
The energy source will depend on the product and the industry, and could include vibrations or electrolytes.
Another big factor is security. Corporate and industrial sensors will need to be heavily secured, both in order to protect proprietary information and in terms of safety. While security ensures that no one can hack in to the network, safety deals with people's privacy or the control of large robots that could injure humans.
What is missing from IoT technology so far is the ability to integrate security, long battery life, and thorough data collection in one small package.
Embedding reliable sensors on silicon or other semiconductor devices increases the cost, and so this needs to be made more cost-effective and more reliable.
Another barrier to adoption is the lack of standardized protocols, Bahai and Barnes both said that there probably won't be a single industrial IoT protocol in the near future, due to the speed of development and the variety of companies in the sector. However, Bahai said, a universal interface might be placed on top of the existing, varied protocols, similarly to the common layer that allows international telecommunications networks to send information to one another. Several organizations, such as the Industrial Internet Consortium, are working on making sure that IoT developers can speak in a common language.
Bahai also spoke about how new sensors must be integrated with a company's existing infrastructure. Sensor companies don't expect an industrial complex to change itself from the ground up, but some re-wiring may need to be done if a company is installing a new IoT network.
Wireless systems are attractive in these cases because they reduce the need to change the infrastructure, but security and efficiency need to be boosted. Interference in industrial settings also makes relying on wireless systems difficult.
Of course, the end goal is to make something that appeals to customers.
"I think there is a lot of smart info that can be used either to manage equipment or to manage the network, or you can give some prediction for the lifetime of connectivity. So it means you have a wide range of different applications," said Broder.
At the core, both universities and commercial companies are trying to predict what IoT and industrial IoT customers will want in the next decade or so.
And there's a big difference between how manufacturers and consumers buy electronics. Manufacturers don't give clout to a product just for it being "cool," Bahai said. Instead, the device needs to be robust and reliable, and to make a factory's existing tools more robust and reliable as well.
The industrial IoT is moving quickly, Bahai said. Collaboration between companies and universities is essential in the early days of development, and the panel explored that. The full video can be found at Harting's livestream.
---
Filed Under: Energy management + harvesting, M2M (machine to machine)
---