Because of their flexibility, HARTING DIN 41 612 connectors have become widely accepted for board-to-board and cable-to-board connections in industrial automation.
HARTING's DIN 41 612 power and signal connectors are manufactured in accordance with IEC 60603-2 specifications and feature optional coding systems to prevent incorrect mating. DIN 41 612 mixed technology connectors combine signal, power and coaxial connections in one unit; they are available with high-current and high-voltage contacts accommodating up to 40 A and 2.8 kV, respectively.
An enhancement to this line of connectors is the har-bus® 64, which was developed to support VME64x architectures. Compliant to IEC 61 076-4-113 standards, the 5-row har-bus 64 connector features 160 contacts and is 100 percent forward- and backward-compatible with DIN 41 612 type C connectors.
HARTING DIN 41 612 and har-bus® 64 connectors are offered in a variety of performance levels in accordance with the respective IEC specifications. Customized plated versions are available upon request. Additionally, the connectors can be custom-loaded in selective contact positions or with first-make-last break contacts for sequential mating.
Complementing these connectors is a comprehensive range of shell housings and accessories. The housings are available in plastic versions, as well as in full metal and metalized EMC materials for superior shielding capability. Customers can also select from a variety of DIN 41 612 shrouds, coding systems, locking mechanisms and assorted hardware.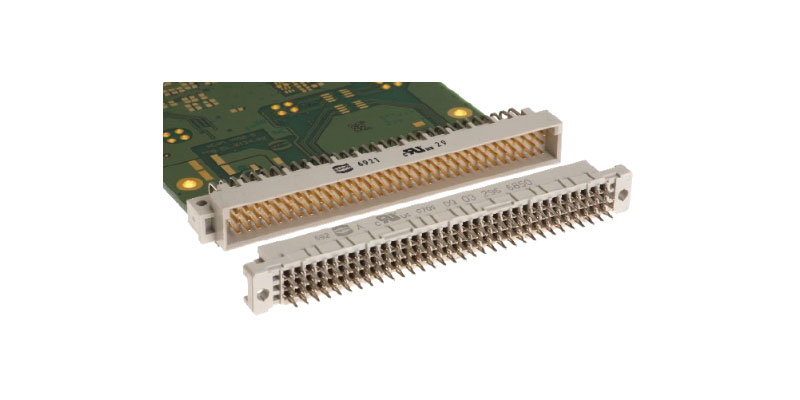 ---
Filed Under: Industrial automation, Connectors (electrical) • crimp technologies
---