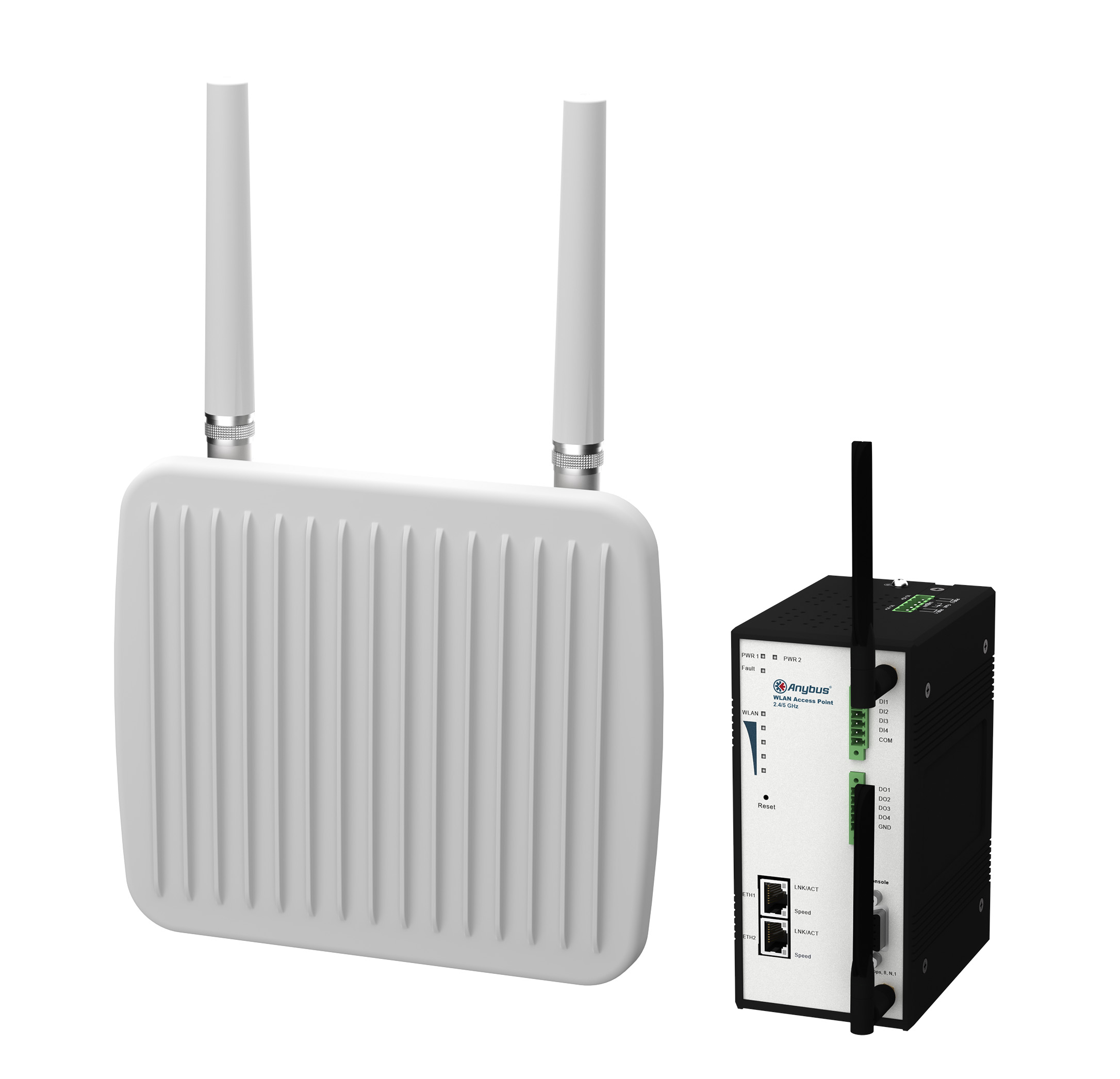 The Anybus Wireless LAN (Local Area Network) Access Points allow users to set up an industrial wireless infrastructure for multiple wireless clients. Available in two different versions, one for IP30 applications and one for IP67 (outdoor and water resistant), both products feature the same characteristics in terms of range and functionality. The Access Points enable wireless connectivity to all types of industrial equipment but are especially suited to connect to machinery and systems that are communicating wirelessly via the Anybus Wireless Bolt and Bridge from HMS.
Powerful and secure wireless connectivity
The WLAN Access Points fit seamlessly into any automation architecture, enabling high performance wireless connections to a multitude of wireless clients. By supporting up to 1000 Mbit/s wired Ethernet LAN connection and up to 300 Mbit/s wireless connections, high data throughput is ensured for each client. Configuration is done via a web-based interface and secure wireless connections are achieved thanks to support for WEP/WPA/WPA-PSK(TKIP,AES)/ WPA2/WPA2-PSK(TKIP,AES)/802.1X.
Technical highlights
• Wireless range up to 400 meters
• Rugged design with IP30 or IP67-classed housing
• PoE (Power over Ethernet) supported by the IP67 version
• Easy configuration via a web-based interface
• Wireless LAN interface with up to 300 Mbit/s link speed
---
Filed Under: Industrial automation
---