The manufacturing industries and the utilities have been getting more automated, delocalized and more complex since the introduction of modern information technologies. The advanced smart grid system as an automated and distributed energy delivery network exemplifies how the complex network infrastructure works through connecting individual smart applications to operate traditional and modern renewable power plants together.
Since the cost of leased lines is lofty and some locations are not even accessible by traditional methods such as wired broadband or fiber backbone, dedicated and private communication lines to every device are no longer viable options to build such a large network. Therefore, these large network connections should be established either through the public Internet where broadband internet access is available or through the cellular wireless network so that end-users can easily access and control devices at a minimum cost.
These networks, however, are prone to encounter possible security issues during the data transfer. If sensitive data that was conventionally relayed over the private network is transferred over a public network without encryption, the system becomes vulnerable to various threats and can be compromised by malicious activities such as network penetration, unauthorized control, interception, and eavesdropping.
In order to secure the sensitive data, Mencom offers Industrial Wireless Access Points providing a reliable, robust, rugged, and cost-effective solutions to industrial applications that require a wireless connectivity. They are suitable for a wide array of applications and withstand harsh conditions typically found in the harsh manufacturing environment. In addition, a state of the art encryption and the ability to create a virtual network among wireless clients are integrated so that communications between clients can be easily and intuitively controlled while imposing restrictions on data and excluding malware can be done at the same time. Equipped with a powerful 2 x2 MIMO Radio interface supporting IEEE 802.11 a/b/g/n, 2.4 GHz and 5 GHz selectable bands, built-in DIN-Rail mount, these Wireless Access Points run in multiple modes such as – access point(AP) mode, wireless distribution bridge (WDS) mode or access point client operation mode.
Mencom Wireless Access Point embodies a strong wireless network manager to ensure the delivery of optimum performance in the network. WPS and Wi-Fi Direct technology options are also available to connect Wi-Fi easier and deliver an industry-wide peer-to-peer solution based on broadly deployed Wi-Fi technologies. These devices are designed to be fully operational between -20 and +60 °C.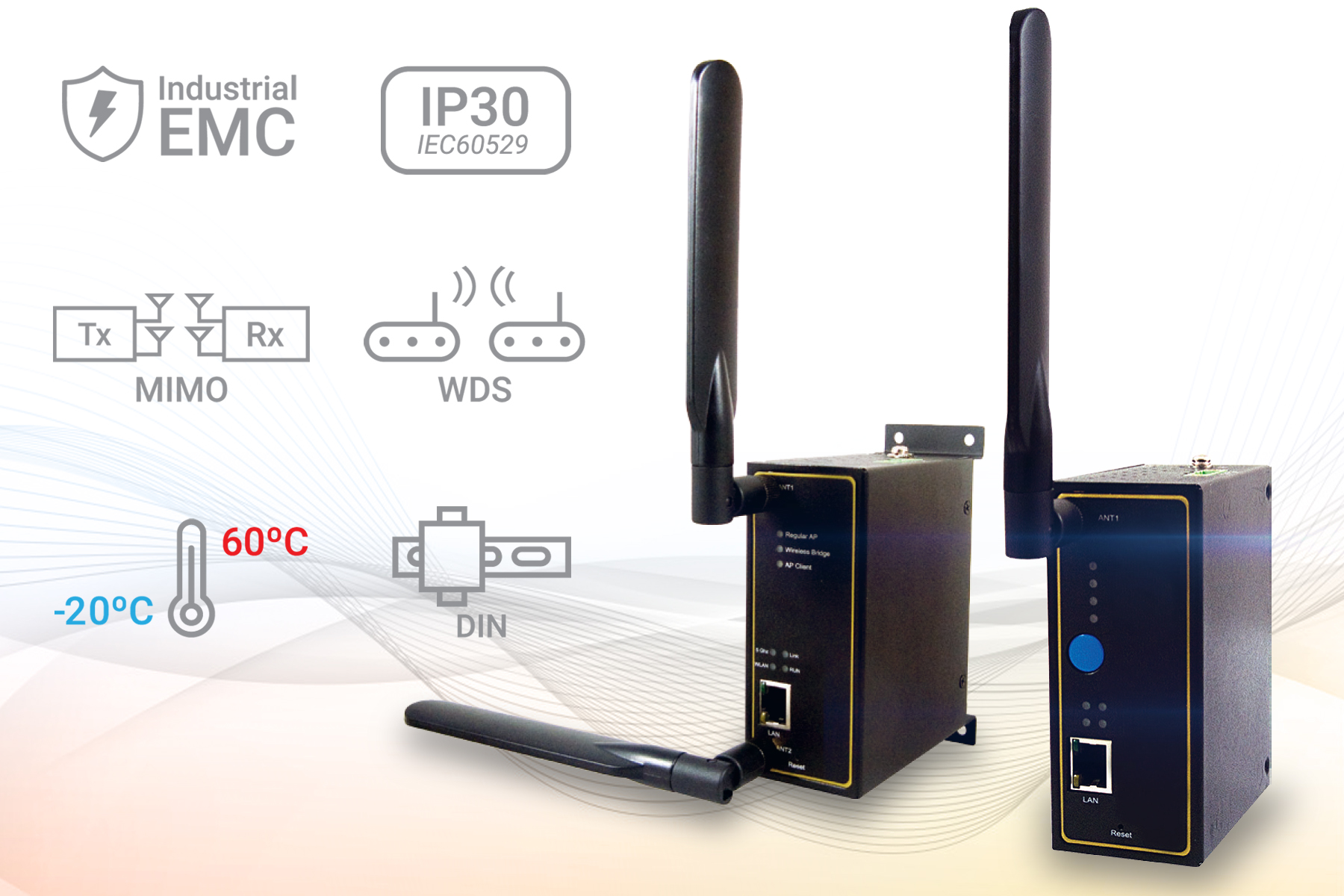 ---
Filed Under: Industrial automation
---