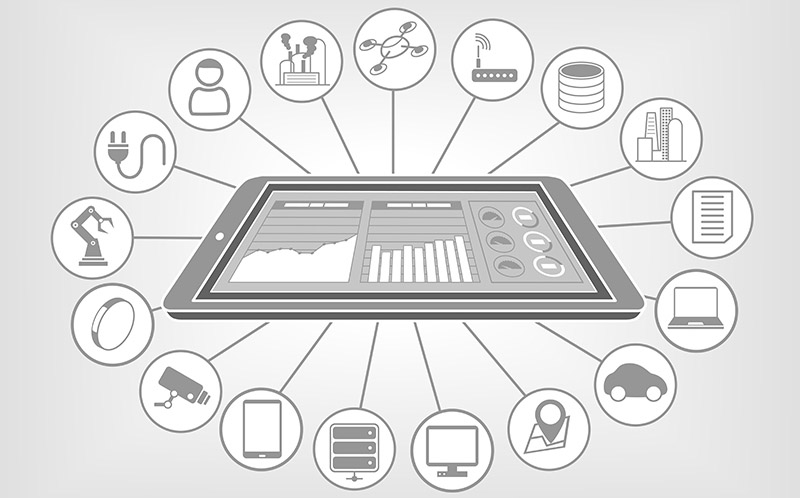 While leading tech and automotive companies are leaving no stone unturned to radically promote 4G-enabled connected cars, dubbed as 'next-generation vehicles', a myriad of security concerns have surfaced.
4G-enabled cars will bring smartphone-like capabilities to personal transportation, but will also put the sheer volume of personal data generated at stake.
Connected vehicles are touted as a means to reduce road accidents with in-built technology to prevent distracted driving.
Internet-ready vehicles are being described as easy to use as a smartphone, but this as a reason is not enough to let security issues intrinsic to connected cars take the backseat.
A furor is thus raised in the automotive industry, questioning the integrity of the technology.
Drivers may shudder at the possibility, but the fact is, very soon connected cars will metamorphose as another node on the Internet of Things (IoT) network.
This will subsequently deliver an abundance of novel features to vehicles, enhancing the everyday driving experience that wouldn't be otherwise possible sans cloud connectivity.
The advances will not only improve the experience of auto enthusiasts, but will ostensibly make driving safer even for their novice counterparts.
As Vehicles Connect to IoT, Volume of Data Generated is Staggering
As millions of vehicles connect to the Internet of Things, the sheer volume of data generated by devices and sensors in the forthcoming years will be staggering.
Even at the nascent stage of IoT trends, data privacy and security has emerged as a major concern for automakers. Consumers, furthermore, are struggling to decipher what volume of cloud connected information should be shared and how the same can be safeguarded.
The idea of a shabby computer hacker sitting in front of a PC miles away taking over the controls of an Internet-connected vehicle may seem far-fetched, but this possibility is giving carmakers and dealers many sleepless nights.
At a recent event, security researchers Chris Valasek and Charlie Miller demonstrated that the aforementioned scenario is not after all a dystopian fantasy.
The two men revealed that cloud-connected cars can be hacked and manipulated. They conducted the experiment on a Jeep Cherokee driven on a motorway by a wired reporter, who later published the account of his experience.
Miller and Valasek, who were then sitting in a basement and only had their laptops along, expurgated the Jeep's transmission after turning on its wipers and messing with the radio stations.
Due to reasons like this, IoT is now being described as a 'ticking time bomb' if developers fail to discover a way to secure it. However, despite the clear risks, IoT offers a myriad of benefits across industries.
Moreover, the benefits of the Internet of Things to customers are also immense. For instance, in the near future a traffic signal can adapt to the volume of data generated by traffic on the road, which will be subsequently be embedded to sensors that provide information to both engineers as well as drivers.
How carmakers plan to evade IoT threats and prevent cars from being hacked
Latest studies state that over 5 billion devices will be connected by the end of 2015, and it will be no surprise if the figure reaches 25 billion by 2020. The question that remains, therefore, is: How are automakers planning to leverage from the Internet of Things minus the perils of data theft?
Spotting the impending dangers, Fiat Chrysler recalled nearly 1.4 million cars of 14 different models that were vulnerable to hacking, with Jeep Cherokee being one among the 14 models. Other models include Dodge, RAM, and JEEP.
To tackle the threat of cloud data theft, twelve of the leading automakers including Mercedes-Benz, General Motors, and Ford have formed an alliance and created a center for sharing information and analysis intended to make connected cars more secure.
Automobiles manufactured today come loaded with sensors and software that offer drivers easy and safer road navigation, with minimum human intervention.
However, this virtual world of connected vehicles encompasses interconnected computers collecting and transmitting data about engine performance, speed, as well as location, which creates a rather vulnerable automobile landscape.
Hence, impelling the Alliance of Automobile Manufacturers (AAM) to create an information sharing and analysis center, nick-named ISAC.
This center will enable participating companies to share and swap cyber security data and stay abreast of the looming hacking threats.
The organization, as per reports, will be up and running by the end of 2015, and will see carmakers striving to circulate information about cyber threats across the industry.
For more information visit www.transparencymarketresearch.com.
---
Filed Under: M2M (machine to machine)
---